Sports
Coug WR kicked off
Wed., Sept. 9, 2009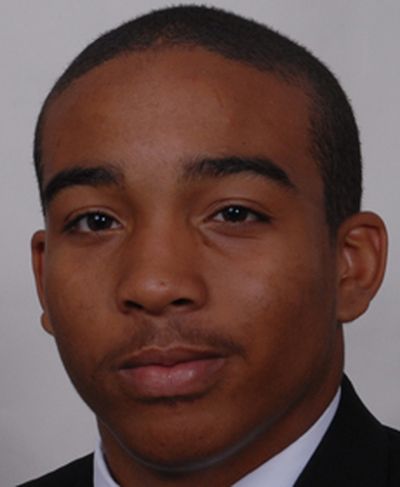 PULLMAN – Washington State University receiver Kevin Norrell was dismissed from the team for the season Tuesday after being arrested early Labor Day morning by Pullman police and charged with driving under the influence.
Norrell, a sophomore, was slated to start Saturday's game with Stanford until he missed much of last week due to the flu. He was not in uniform against the Cardinal.
WSU head football coach Paul Wulff said after practice Tuesday that Norrell has been suspended from team activities "indefinitely." At the time he said Norrell would have his fate determined by the team's unity council, a group of players charged with overseeing discipline.
"The unity council will come up with a great decision for the team," he said.
On his radio show later Tuesday evening, Wulff said the unity council had made a decision and the coaches supported it.
"Their recommendation was to dismiss him for the season and that's what we're going to do," Wulff said.
The decision means Norrell, who played in 13 games and caught 11 passes as a true freshman, will not be allowed to practice or play this season. The situation will be reevaluated at the end of the semester, according to a WSU spokesman.
Norrell, 18, was stopped just after 3 a.m. Monday just west of campus, according to police reports. Besides the DUI, he was charged with reckless driving, second degree criminal trespass and driving without a valid operating license.
"No matter who you are, you're taking a risk when you make poor choices," Wulff said when asked about the decision during the show.
Redshirt freshman Joshua Garrett, who was a passenger, was also arrested and charged with being a minor exhibiting signs of having consumed alcohol. He has been suspended for two games, Wulff said. The walk-on reserve linebacker will practice with the team, but will not suit up.
Local journalism is essential.
Give directly to The Spokesman-Review's Northwest Passages community forums series -- which helps to offset the costs of several reporter and editor positions at the newspaper -- by using the easy options below. Gifts processed in this system are not tax deductible, but are predominately used to help meet the local financial requirements needed to receive national matching-grant funds.
Subscribe to the sports newsletter
Get the day's top sports headlines and breaking news delivered to your inbox by subscribing here.
---