News
Spokane firefighter charged in WSP confrontation
Fri., April 23, 2010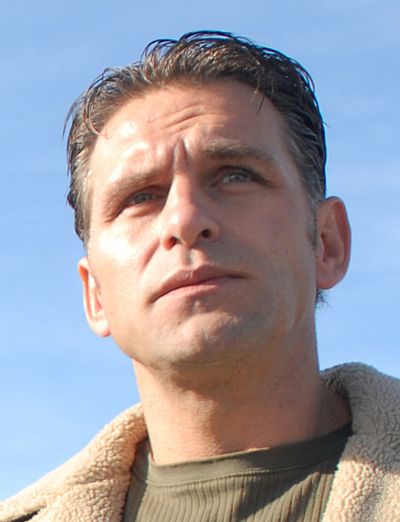 A Spokane firefighter exonerated in a child pornography investigation two years ago threatened to beat a state trooper "to death" in a confrontation that led to felony charges Friday in Stevens County Superior Court, prosecutors allege. Newly filed court documents show two Washington State Patrol troopers told investigators that Lt. Todd Chism's anger erupted during the April 6 arrest after one told Chism he seemed familiar. They say Chism then launched into a profanity-laced tirade after a brawl in which he was stunned with a Taser several times. One trooper broke his thumb; another severely injured a hand. Stevens County Prosecutor Tim Rasmussen filed the documents Friday when he charged Chism with two felony counts of third-degree assault and two misdemeanors: resisting arrest and being in physical control of a motor vehicle while under the influence of alcohol. Chism, a Spokane Fire Department veteran, has been on paid leave since April 8. "There were some aspects of this decision that were very unusual," Rasmussen said. "Certainly the history of Mr. Chism and the things that had happened between him and the state patrol warranted careful examination of the material." Chism's lawyer, Carl Oreskovich, said his client's version of what happened "is substantially different from the summary we see from the state patrol." He emphasized that the charging document "indicates Mr. Chism was cooperative until a second trooper arrived and made reference that he knew who Mr. Chism was." Chism was arrested Jan. 29, 2008, after the WSP detectives learned a credit card in his name had been used to purchase child pornography online. Charges were dismissed in April 2008 after WSP confirmed that no child pornography was found on Chism's computers. "This is unfortunate and traumatic for him and his family. But we'll go present our side of the story to a Stevens County jury," Oreskovich said. "There are questions, frankly, about the amount of injuries he sustained and whether the description of what the troopers did would lead to that injury." A state trooper found Chism trying to drive his Dodge Ram pickup out of a ditch after a motorist reported a one-car crash alongside Highway 291 near milepost 12 about 2:30 a.m. Chism told troopers he'd hosted a party at his home across the street, and became stuck while helping guests out of his driveway when another car drove onto the roadway. The troopers' reports filed with the court alleged the following: The first trooper on scene, Gregory Riddell, was told by an unidentified firefighter that the driver "was refusing aid." Chism exited his truck and told troopers he'd get it unstuck the next day. "You all can go home," he told them. But Riddell said Chism stumbled when he walked, had bloodshot and watery eyes, a flush face and an open pants zipper. Chism said he'd "been drinking earlier at home," then failed field sobriety tests. Riddell asked Trooper Greg Birkeland to take over the investigation because Riddell's shift ended at 3 a.m. After Riddell handed Birkeland Chism's license, Riddell said he heard Chism ask Birkeland, "What do you mean 'familiar?' What do you need to know about my name?" Birkeland responded that Chism's name seemed familiar. Riddell noted that Chism appeared "very agitated" from that point forward. When Birkeland asked Chism to complete the tests, Chism reportedly said, "Let's settle this and talk about what you meant earlier." After Birkeland tried arresting Chism and the firefighter "entered a boxer's stance," Riddell drew his Taser and warned him "not to resist arrest." Riddell deployed the Taser after Chism advanced toward Birkeland, but Chism continued to fight. Birkeland then deployed his Taser, and Chism fell to the ground head-first, but refused to place his hands behind his back. Birkeland stunned Chism with the Taser again, and a brawl ensued before Riddell used his Taser on Chism's "legs, arms and buttocks." Riddell said he punched Chism in the left eye twice after realizing the Taser "had little effect," according to the documents. Riddell and Birkeland then handcuffed Chism. But troopers say Chism continued resisting and threatened them several times in a profanity-laced tirade. "Is that all you have?" Chism reportedly said. "Take these handcuffs off so we can settle this." Riddell wrote he asked the driver "what he meant by 'settle this,' to which the driver responded: '… I will …beat you to death.' " Chism then lunged at Riddell and was further restrained with the help of a third state trooper. According to court documents, Chism refused to take a blood test at Mt. Carmel Hospital, which can lead to a one year driver's license suspension. Oreskovich, Chism's lawyer, declined to discuss the details of the case. Chism is due in Stevens County Superior Court on May 18, he said.
Local journalism is essential.
Give directly to The Spokesman-Review's Northwest Passages community forums series -- which helps to offset the costs of several reporter and editor positions at the newspaper -- by using the easy options below. Gifts processed in this system are not tax deductible, but are predominately used to help meet the local financial requirements needed to receive national matching-grant funds.
Subscribe to the Coronavirus newsletter
Get the day's latest Coronavirus news delivered to your inbox by subscribing to our newsletter.
---