News > Spokane
Man jailed after two stabbed during fight
Wed., Feb. 3, 2010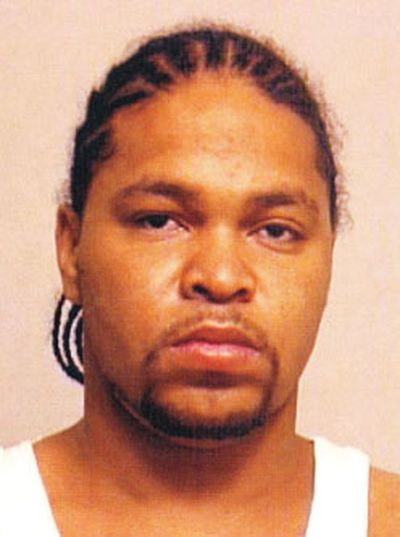 A man who told a judge two weeks ago that he planned to "make better decisions" and "be a parent" is back in Spokane County Jail after police say he stabbed two men early Saturday.
Michael R. "Mikey Mike" Gardner was booked into jail Tuesday, three days after an early morning fight at 616 S. Helena St. that sent Larry L. Lucious, 49, and Michael T. Lomax, 26, to the hospital with stab wounds to their stomachs.
Police think Gardner, 23, was one of three men involved in the stabbing, which occurred about 3 a.m. at the apartment of Tamika L. Hill, 26.
Hill told police she was watching Michelle Gardner's three children but one wasn't feeling well, so she left them at Michelle Gardner's apartment with "an unknown white female," according to a search warrant filed Tuesday. The relationship between Michael Gardner and Michelle Gardner is unclear.
The women argued about the child care situation later, then Hill heard a fight in the living room and saw Michael Gardner and two others fighting with Lucious and Lomax. Another witness said Gardner and Hill argued before Gardner and the two men assaulted Lucious and Lomax.
Neither victim cooperated with police, according to court documents. Detectives believe the case is gang related.
Detectives found crack cocaine on a dinner plate underneath the bathroom sink, along with a bag of crack in a bedroom dresser drawer, according to a search warrant.
Gardner was released from jail last month after pleading guilty to an assault charge for a July 24 shooting.
Gardner had been charged with two counts of attempted murder, but a plea agreement gave him a year of probation and credit for about four months served in jail on a third-degree assault charge. His public defender said he punched a woman after intervening in a fight.
The suspected shooter, Timothy "Stoney Boy" Lucious, 38, remains in Spokane County Jail on attempted murder and assault charges. His trial is set to begin Feb. 22. It's unclear if Timothy Lucious and Larry Lucious are related.
At his sentencing Jan. 19, Gardner, a father of two, told Superior Court Judge Michael Price that he planned to make "better decisions" and "move forward with my life, get school taken care of and be a parent."
Gardner is expected back in Spokane County Superior Court today on new charges of first-degree robbery and two counts of first-degree assault, according to jail records.
Local journalism is essential.
Give directly to The Spokesman-Review's Northwest Passages community forums series -- which helps to offset the costs of several reporter and editor positions at the newspaper -- by using the easy options below. Gifts processed in this system are not tax deductible, but are predominately used to help meet the local financial requirements needed to receive national matching-grant funds.
Subscribe to the Coronavirus newsletter
Get the day's latest Coronavirus news delivered to your inbox by subscribing to our newsletter.
---
Subscribe and log in to the Spokesman-Review to read and comment on this story