News > Spokane
Spokane prosecutor says firing 'a management decision'
Wed., Feb. 17, 2010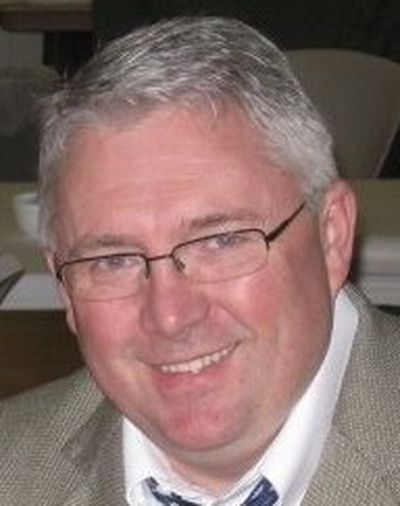 Spokane County Prosecutor Steve Tucker fired one of his election rivals Wednesday in a move his opponent immediately labeled political retaliation. Tucker met with Deputy Prosecutor Dave Stevens early in the day and gave him a choice of remaining on unpaid leave until the August 17 primary election or termination, after Stevens announced earlier this month his intention to challenge Tucker. Stevens chose termination, Tucker said. "It was a management decision," Tucker said. "To work effectively, we have to have a unified team. Unfortunately, when (Stevens) decided to run, he went back during work time and started making statements about who he would fire and about replacing the entire management team." When Stevens, 47, announced his candidacy, he described the office as suffering from a "total lack of leadership" and having an "absent administrator." "The phone was ringing off the hook," Tucker said of other deputy prosecutors who feared for their job security. "The environment got so bad it was hard for us to serve the public in the property-drug unit." But Stevens, in a news release, said he would pursue a grievance process through his union in an attempt to save his job, which pays $86,000 a year. "This appalling outcome simply reinforces why so many in our community are frustrated with the prosecutor's office," Stevens said in the news release. "This poor decision isn't going to deter or alter our campaign in any way. I plan to continue focusing on Spokane County's important issues and availing myself to be out listening to the public's concerns at every possible opportunity." Tucker denied Stevens' dismissal was political retribution, but he also has questioned the job security of subordinates seeking to challenge him in the election. Earlier this month, Tucker said the public shouldn't be paying for employees to replace their boss. "Deputy prosecutors have a high level of authority and discretion," Tucker said. "They are not constitutionally protected when they run against their boss in the prosecutor's office." Also on Wednesday, longtime attorney Frank Malone announced his bid to unseat Tucker. Malone, 67, will run as a Democrat against Tucker and Stevens, who are both Republicans. Asked about the firing, Malone said he would have handled it differently than Tucker did. He said he spoke to someone with knowledge of the labor contract, who said that it provides for progressive discipline. "I believe that's the way to go with an employee who runs afoul with the system. Whether running against you is running afoul, I don't know," Malone said. "But absent a serious ethical violation, I'd be into rehabilitating rather than firing." Tucker said budget cuts forced him to lose seven deputy prosecutors this year, which has put a strain on the entire office. As a result of Stevens' dismissal, Tucker said he hired one attorney to handle cases in Spokane County District Court. Deputy Prosecutor Andi Duggan will get Stevens' caseload, and another attorney will handle Duggan's cases in the property-drug unit. That deputy prosecutor is Tom Treppiedi, the son of Spokane Assistant City Attorney Rocky Treppiedi, who also serves on the board of Spokane Public Schools. Stevens said the public will suffer because of Tucker's decision. "Justice isn't being served by benching the one person who has done the homework and put in the required time on my assigned cases," he said.
Local journalism is essential.
Give directly to The Spokesman-Review's Northwest Passages community forums series -- which helps to offset the costs of several reporter and editor positions at the newspaper -- by using the easy options below. Gifts processed in this system are not tax deductible, but are predominately used to help meet the local financial requirements needed to receive national matching-grant funds.
Subscribe to the Coronavirus newsletter
Get the day's latest Coronavirus news delivered to your inbox by subscribing to our newsletter.
---