News > Spokane
Spokane County prosecutor candidates, issues
Fri., July 23, 2010
To allow readers to compare and contrast the five candidates for Spokane County prosecutor, The Spokesman-Review asked the candidates the same three questions:
• How concerned should the public be over the large number of felony suspects being released without charges being filed within 72 hours?
• Apart from managing the office, what would you consider your primary duty as prosecuting attorney for Spokane County?
• How would you cope with spending cuts and other budget challenges facing the office?
The candidates were allotted 350 words each to answer all three questions. Here, in their own words, are their answers:
David Stevens
48, served six years in the Navy, worked for U.S. Housing and Urban Development for six years, law degree from University of Washington School of Law, moved to Spokane in 1999, worked nine years as deputy Spokane County prosecutor, Republican, ran unsuccessfully for State Legislature in 2004 and judge in 2006 and 2008.
Campaign website: www.ElectDaveStevens.com
72-hour rule: Failure to quickly prosecute career criminals leads to more crime and more victims. It is not uncommon for a Spokane career criminal to have more than nine separate felony convictions and dozens of misdemeanor convictions, and yet have never served a significant prison sentence. It has been well documented that career criminals have been released from custody because the Spokane County prosecutor's office failed to file charges within 72 hours of arrest. The current practice is a welcoming invitation to criminals. Making it a priority to quickly charge and prosecute career criminals to the full extent of the law is not only cost effective; it creates more respect for the law and protects our community's quality of life.
Primary duty: The elected prosecutor must be a leader. He should lead in the courtroom by prosecuting cases which call into question whether the criminal justice system is working. He should be the one prosecuting cases involving the prosecution of law enforcement officers and those cases where the public might be concerned that those well-connected are getting preferential treatment. The public should be able to trust that the elected prosecutor is a leader who is doing his level best to protect our community and hold criminals accountable without favoritism.
Budget challenges: The Spokane County prosecutor's office has been chronically underfunded for more than a decade. Recent budget cuts to the office didn't trim fat. The cuts lopped off limbs. The county commissioners need to be persuaded that the previous cuts to the office have affected community safety and further cuts would be catastrophic. If additional cuts are mandated, the elected prosecutor must prioritize what the office can do with reduced funding and ensure that the county commissioners understand exactly how additional cuts will impact community safety."
Steve Tucker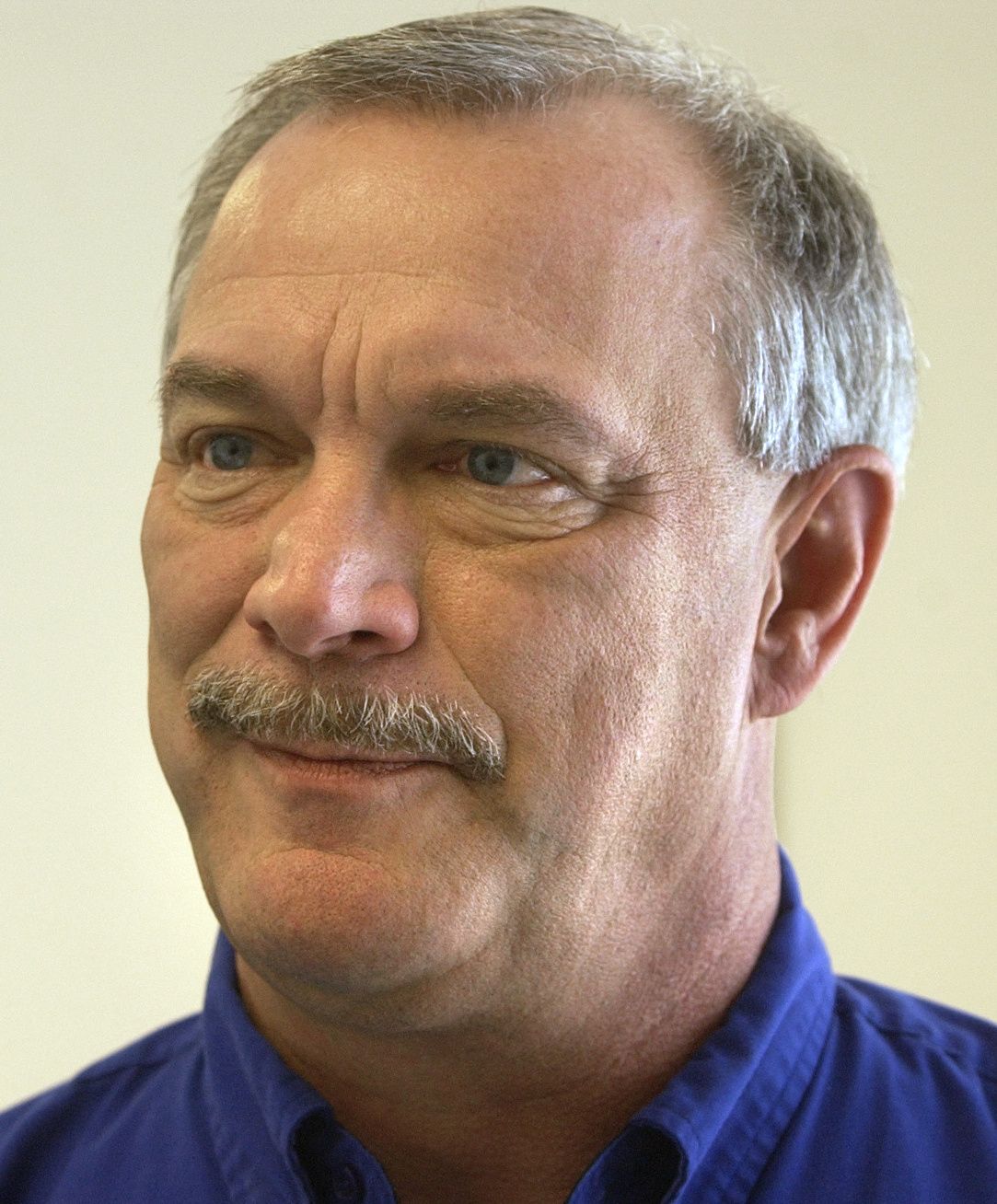 59, served six years in Air Force and Air National Guard, 11 years Washington State Patrol trooper, law degree in 1984 from Gonzaga University School of Law, deputy prosecutor for 10 years, two years in private practice, Republican, elected prosecutor in 1998, 2002 and 2006, lived in Spokane for 50 years.
Campaign website: state voter's guide.
72-hour rule: First, it should be noted that we are referring to 'suspects' (innocent until proven guilty). Seventy-two hours is the period that we have to file charges in order to keep suspects in custody (usually after considering the seriousness of the crime and the safety of the community if released). With law enforcement cooperation, we meet the deadline in major and serious violent crimes. In lower level drug and property crimes, the suspects are often given low bond amounts or released by a judicial official or the investigation is not completed or forwarded to us in time. Our office makes charging decisions as soon as the reports are delivered but, due to budget cuts, we are now forced to prioritize which cases are filed. We are working on getting police reports electronically and trying an early case resolution program to attain swifter justice. Our attention to charging and dedication is evidenced by our trial conviction rate being higher than all other large counties in Washington.
Primary duty: The most important and primary duty is to keep Spokane safe. While there are many other functions that the office performs, the greatest amount of time, money and effort is related to the criminal division of the office. Crime fighting involves deterring crime and prosecuting the criminals. Community education is paramount. I have assigned all deputy prosecutors to at least one school as a resource to principals and PTAs and I work closely with community groups to help educate Spokane residents about crime.
Budget challenges: Our budget is very lean. As with any major cuts, more personnel would be laid off, and the cases would have to be further prioritized, giving greatest weight to serious and violent crimes, while expanding our three diversion programs and drug court to try and hold offenders accountable.
Chris Bugbee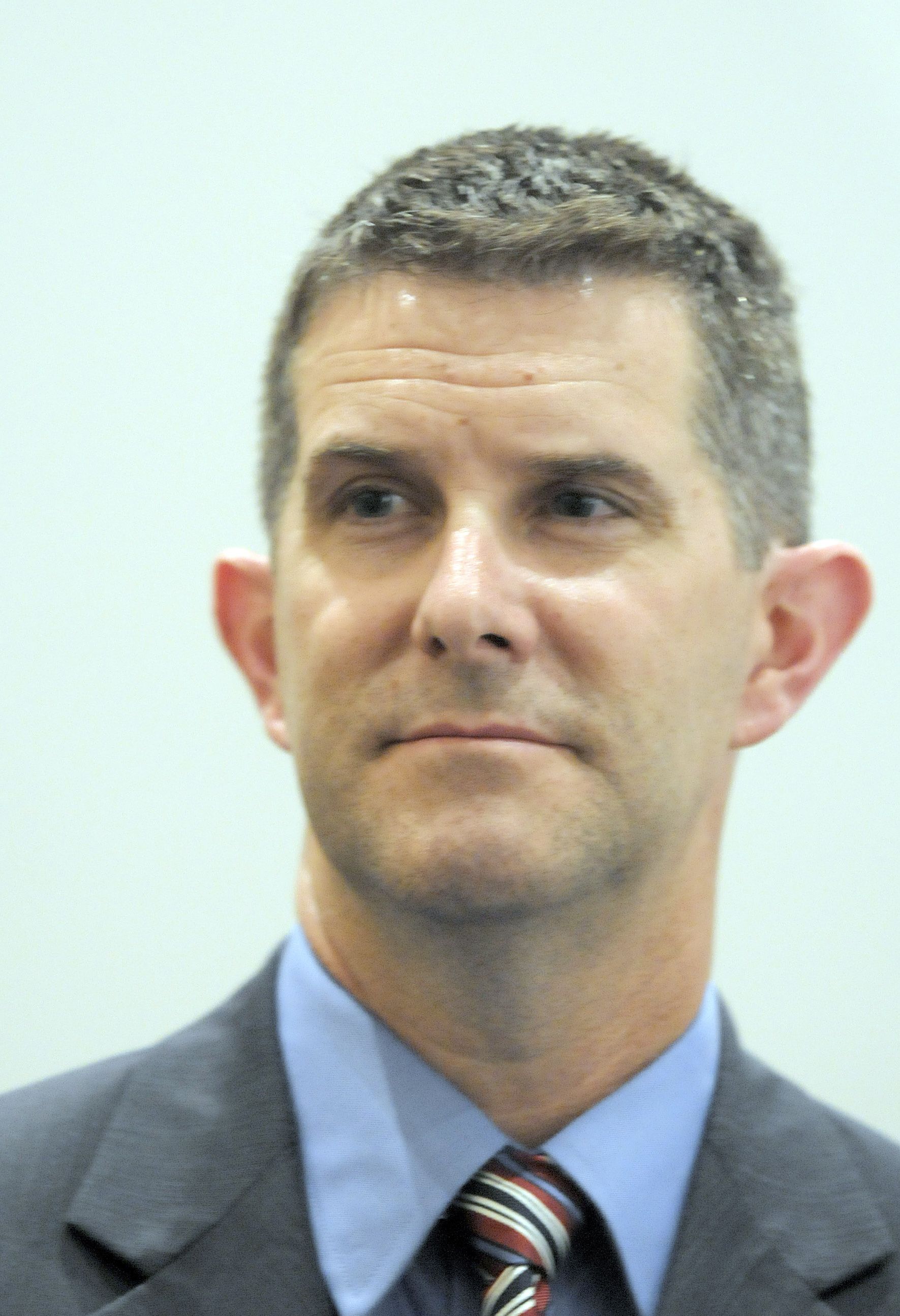 43, originally from Orange County, Calif., law degree in 1995 from McGeorge School of Law – University of the Pacific, moved to Spokane County in 1995, deputy Spokane County prosecutor 1996 to 2002, adjunct business law professor at Spokane Community College 2002-2003, private criminal defense practice 2002 to present, Republican, first run for office.
Campaign website: www.bugbeeforprosecutor.com
72-hour rule: The public should be very concerned that criminal offenders are not being properly evaluated during the 72-hour filing period. The current prosecutor's practice results in too many dangerous offenders being released to walk our streets with no conditions of release. When offenders are released within days of their arrest without any conditions, prosecutors have a difficult time justifying a later request to impose conditions. Additionally, offenders have no sense of accountability when they are arrested and then quickly released without any conditions threatening to return them to jail. As a result, public safety is threatened, criminal accountability suffers and the integrity of the criminal justice system is rightfully questioned.
Primary duty: The county prosecutor is the highest paid law enforcement official in the county. As such, he should be most accountable to the public for the efficiency and effectiveness of the criminal justice system. As your prosecutor, you can hold me accountable to make sure that violent offenders, sex offenders, gang members and career criminals are held fully accountable. I will see to it that deputy prosecutors are supported with sufficient personnel and resources to prosecute crime. I will work directly with the courts, the county commissioners, our sheriff and our local police chiefs to ensure that our criminal justice system is effective and efficient. Finally, I will be decisive and responsive to the public and media.
Budget challenges: While the prosecuting attorney's office is filled with talented and dedicated deputy prosecutors and staff, morale has suffered because they work without known standards and established guidelines. They also lack a leader who has demonstrated by example a passion for protecting the safety of this community. I will establish charging and plea standards. Additionally, morale and productivity will increase when deputies and staff know that they are led by a working prosecutor who is passionately dedicated to protecting the public and to getting back the personnel and resources that have been lost to the budget crisis. The implementation of a cultural "Can-Do" attitude will carry this office through this crisis until the budget improves.
Frank Malone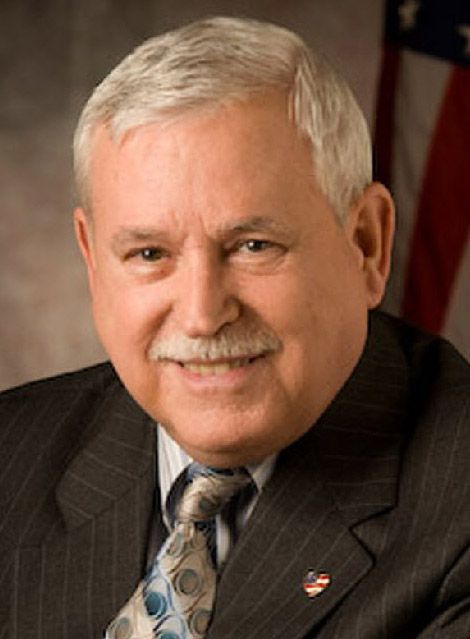 67, served 26 years in U.S. Air Force and Air National Guard and retired as an officer, law degree in 1985 from Gonzaga, 42 years in Spokane, law practice since 1985 includes criminal, family and civil law, Democrat, first run for office.
Campaign website: www.VoteFrankMalone.com
72-hour rule: Everyone should be very concerned. Job No. 1 is to improve the performance in charging suspects. It is unacceptable to waste law enforcement resources, your tax dollars and put our citizens at risk by releasing suspects without supervision for lack of being charged. Without being charged and supervised, many suspects are free to re-offend and many are re-arrested. It's just common sense to make this priority one. The office is about effective prosecution and public safety, not politics.
Primary duty: After timely charging, common sense tells me that a closer working relationship with sheriff's deputies and our cities' police will help to lower crime rates. Prosecutors and law enforcement must be encouraged to work more closely and cooperatively.
Budget challenges: Living with a reduced budget is reality and will be a continuing challenge. But it is simply no excuse for poor performance. The prosecutor's office is not an optional service that can be delayed until more tax revenue is available. The office must be flexible, adapt to new technologies and be creative. Our staff of highly dedicated and skilled professionals will provide new approaches, ideas and enhanced programs with proper leadership, motivation and prioritization. The budgeting and budget communication process must be significantly improved. Currently the office is viewed and treated by many as a single budget number. I will initiate "program budgeting" for effective strategic prioritization. We would then show citizens how the prosecutor is spending their money. The budget must be transparent, based on achievable goals and measurable results, not just a lump sum. It's just common sense management. Thank you for your interest and I look forward to serving our community.
Jim Reierson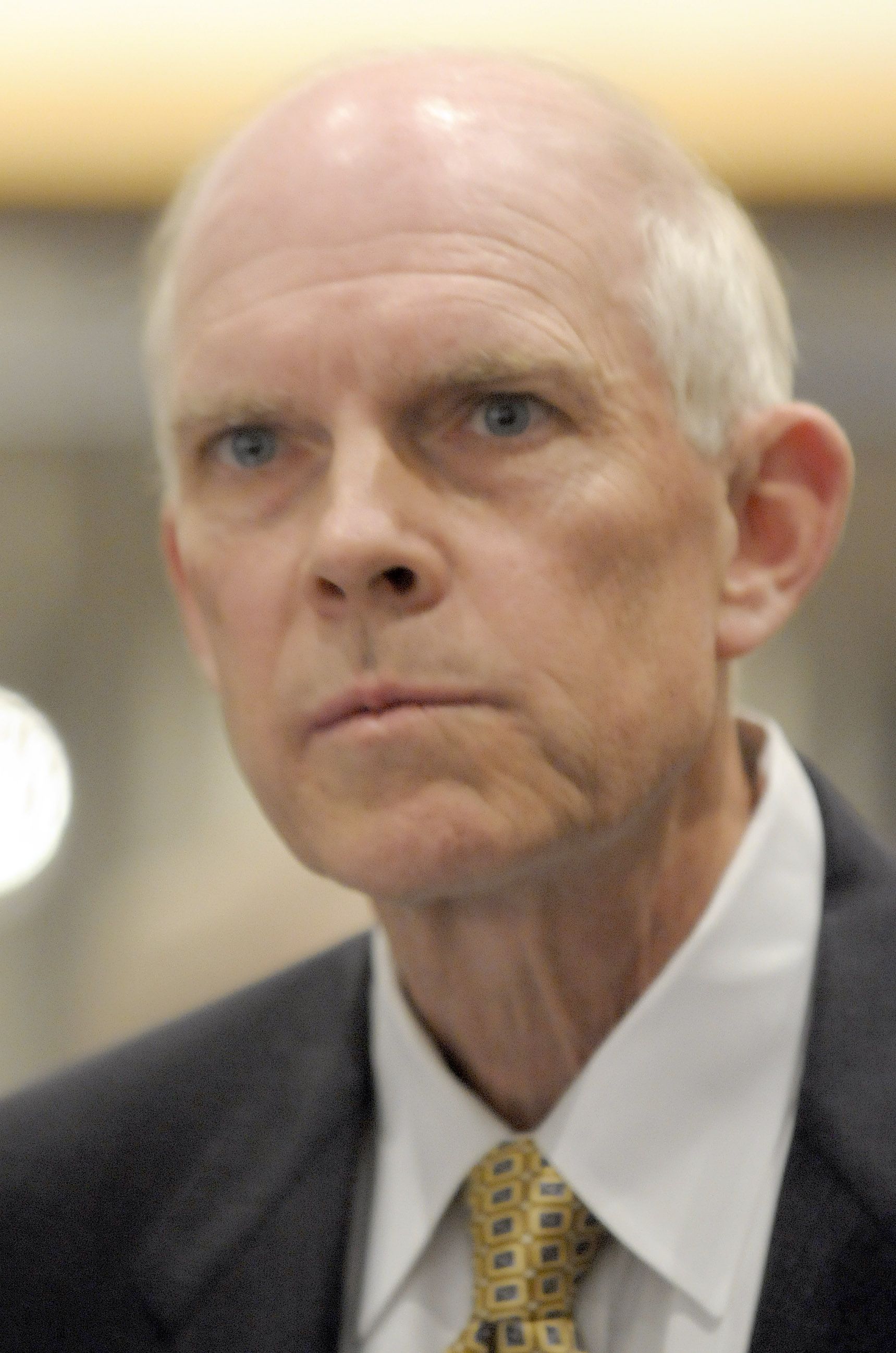 59, served nine years in the U.S. Navy, law degree in 1981 from University of Arkansas Law School, U.S. Air Force Judge Advocate General's Corps 1982-'87, assistant Arkansas attorney general 1987-'88, National Labor Relations Board 1988-'89, deputy prosecutor in Walla Walla County 1991-'98, deputy prosecutor in Kootenai County 1999 to present, Law and Order candidate, unsuccessfully ran for judge in 1998, 2002 and prosecutor in 2006.
Campaign website: state voter's guide.
72-hour rule: All Spokane County residents should be extremely concerned about the long standing and ongoing practice of felony suspects being released from jail because Prosecuting Attorney Steve Tucker refuses to file criminal charges within the required 72-hour period. This is irresponsible and arguably malfeasance, because many of these suspects commit more crimes, including felony eluding law enforcement, which places both citizens and officers at risk. Or, others flee the area, making it harder to prosecute them even if charges are filed later, due to lack of witnesses. If suspects are charged promptly, as Kootenai County does, prosecutors are more likely to obtain guilty pleas, allowing victims to receive the justice they deserve. As a result, Coeur d'Alene is a safer place for families to raise their children.
Primary duty: The primary duty of the prosecuting attorney is to prosecute all cases properly submitted by law enforcement agencies. The prosecuting attorney also should meet on a regular basis with all law enforcement agencies to establish standards necessary for charging criminal offenses. It is important to recognize problems with existing state laws in order to try to get them corrected as well as getting new laws passed to better protect the public. A good example is the felony DUI law that I proposed in 2000 to mandate actual prison for habitual drunk drivers. The current law requires four prior misdemeanor convictions before the felony can be charged. This law needs to be changed to require only two prior convictions, as Idaho law provides.
Budget challenges: I would look at the responsibilities and caseloads of all attorneys to determine where disparities exist, and whether management is top heavy. For example, is a 'senior attorney' earning $100,000 doing less work than an "attorney" earning $50,000? I want to find ways to create efficiency, but attorneys may have to be prepared to work longer hours. I would negotiate with the prosecutor's union to consider salary restructuring. Currently, at least 30 senior deputies earn $100,000 or more, and Steve Tucker earns almost $145,000, making them some of the highest paid county employees. If elected, I would take a pay cut.
Local journalism is essential.
Give directly to The Spokesman-Review's Northwest Passages community forums series -- which helps to offset the costs of several reporter and editor positions at the newspaper -- by using the easy options below. Gifts processed in this system are not tax deductible, but are predominately used to help meet the local financial requirements needed to receive national matching-grant funds.
Subscribe to the Coronavirus newsletter
Get the day's latest Coronavirus news delivered to your inbox by subscribing to our newsletter.
---