News > Spokane
Paperwork snag freed rape suspect in Spokane
It happened twice due to California warrant delay
Wed., March 10, 2010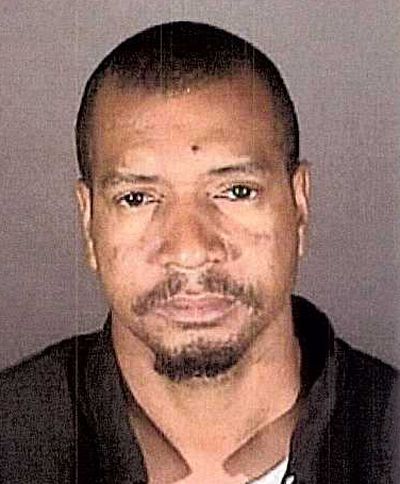 When federal agents arrived at the Truth Ministries homeless shelter last week, Director Marty McKinney was surprised to learn of a guest wanted on a $3 million rape warrant out of California.
Imagine how he felt the next day when the suspect, a convicted felon facing life in prison under California's three-strikes law, showed up at the shelter on East Sprague again, looking for a place to crash.
"I was pretty ticked," McKinney said. "They didn't want this guy to ever get loose again."
Brian Lee Hudson, 43, was set free when he made his first appearance in Spokane County Superior Court because necessary paperwork hadn't arrived from Gov. Arnold Schwarzenegger's office in Sacramento, Calif. It was the second time paperwork problems had forced the convicted felon, accused with another man of raping three teenage girls in Pasadena last year, to be released into the Spokane community.
The case highlights the sometimes complicated administrative procedures that must be followed in securing the capture – and transfer – of out-of-state fugitives.
"There were some problems with the paperwork that never should have happened," said U.S. Marshal Bill Downey.
California authorities insist Hudson's case was a rare mistake and emphasize that he's safely in custody in Los Angeles County. Pasadena police detectives traveled to Spokane last week to pick him up.
"The paperwork just didn't get there in time, which happens occasionally," said Jane Robison, spokeswoman for the Los Angeles County District Attorney's Office.
But McKinney said the case, rare or not, is troubling.
Hudson first was arrested in November. He spent three months in Spokane County Jail before being released early last month because the extradition warrant from California hadn't arrived.
"We were only holding him under the (90-day) fugitive jurisdiction," said Deputy Prosecutor John Grasso. "There was no choice; he had to be released."
U.S Marshals rearrested Hudson but, again, the warrant hadn't arrived, so a judge ordered him released the next day.
That's when he showed up again at Truth Ministries, an overnight homeless shelter for up to 50 residents. McKinney was reluctant to let Hudson stay but felt he had no options.
"I didn't want to just give him the boot, because then what?" McKinney said. "At least we know where he is at night."
Reached by phone in Pasadena, Calif., Hudson's mother, Shirley Hudson, said her son is innocent and was never a risk to the community.
According to the Pasadena Police Department, three 14-year-old girls skipping school willingly met with Hudson and a friend in February 2009, then were sexually assaulted after being given alcohol and marijuana.
Shirley Hudson said her son was simply "in the wrong place at the wrong time."
Downey, the marshal, said Brian Hudson was applying for jobs in Spokane but keeping a low profile. Authorities have no reason to suspect him of any crimes locally, Downey said.
Shirley Hudson said her son fled to Spokane because he feared life in prison because of two previous felonies, including burglary, but had changed his attitude.
"He was ready to turn himself in," she said. "That's why he didn't run when he was released."
Local journalism is essential.
Give directly to The Spokesman-Review's Northwest Passages community forums series -- which helps to offset the costs of several reporter and editor positions at the newspaper -- by using the easy options below. Gifts processed in this system are not tax deductible, but are predominately used to help meet the local financial requirements needed to receive national matching-grant funds.
Subscribe now to get breaking news alerts in your email inbox
Get breaking news delivered to your inbox as it happens.
---