News > Spokane
Fitting farewells
New cemetery honors veterans' service with help from volunteers
Sun., May 30, 2010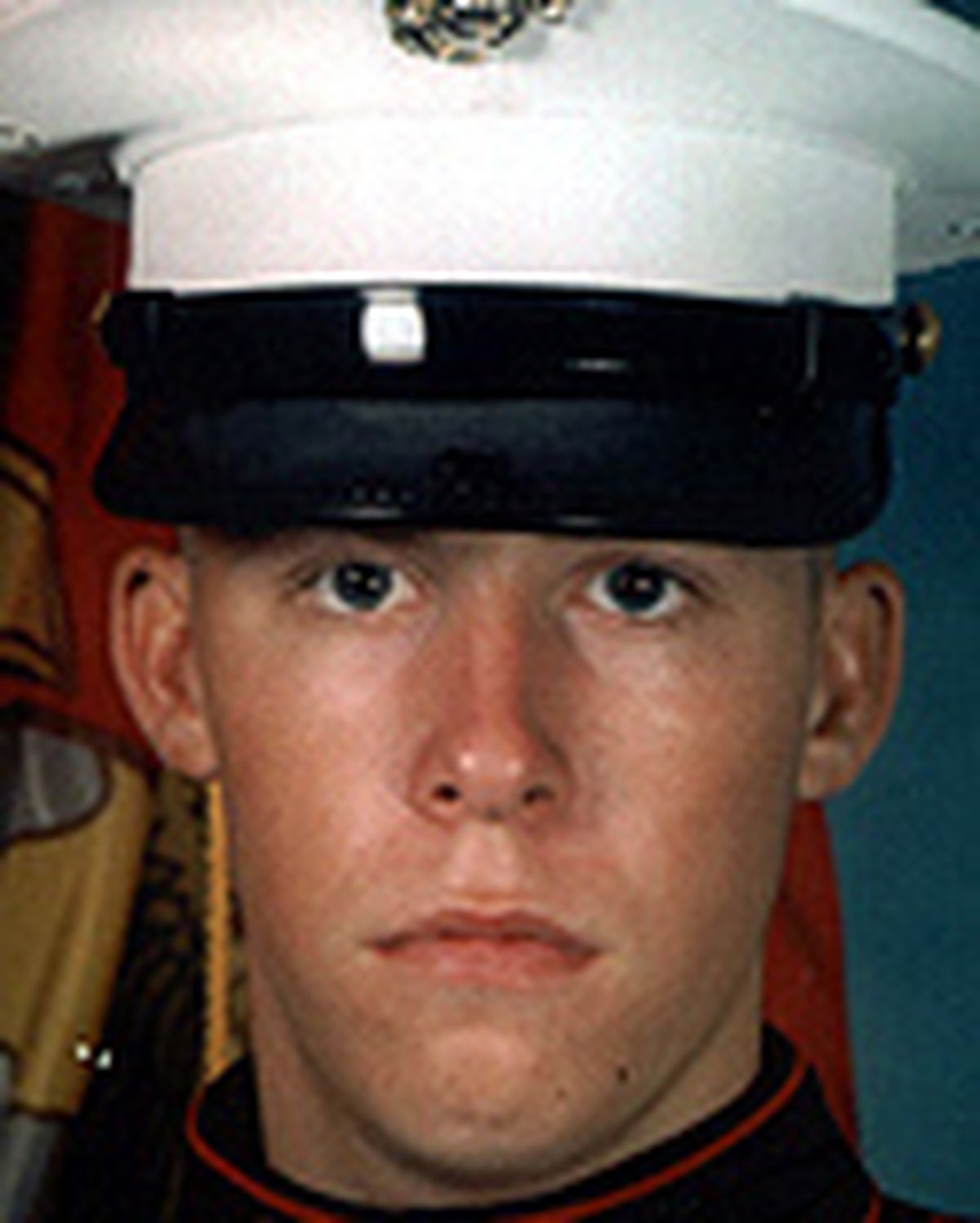 Pfc. Christopher John Reed, 20, Craigmont, Idaho, Marines. Died: 2004
When Beth Ann Daigre's husband was laid to rest in 2002, a Navy officer presented her with the nation's flag and spoke to her in hushed tones.
"On behalf of the president of the United States and the chief of naval operations, please accept this flag as a symbol of our appreciation for your loved one's service to this country and a grateful Navy."
Lance Daigre was a retired lieutenant commander, and his widow was touched that the Navy went to the trouble of sending an officer of equal or greater rank to attend his funeral with honors at Pines Cemetery in Spokane Valley.
"It really meant something to me," Daigre said. "Being so far inland, the contingent of the Navy is so small here."
Now Daigre feels it is her turn to honor veterans who will be laid to rest at the state Veterans Cemetery in Medical Lake, which will be dedicated Memorial Day.
Daigre, an auxiliary member of the Military Officers Association of America, has founded a group of veterans, spouses and surviving spouses of veterans who will volunteer to spend one day each month at the cemetery to attend burials and extend sympathy to the survivors of loved ones on behalf of the governor and the cemetery.
The Ladies and Gentlemen of Washington State Veterans Cemetery is patterned after the Ladies of Arlington, which since 1973 has ensured "that no soldier is ever buried alone" at the national cemetery in Virginia.
The inspiration to form such a group at the state Veterans Cemetery came to Daigre about two years ago during a visit to the national cemetery, where she met an Arlington Lady.
She has since returned to Virginia to learn the protocol of honor services, which she is now passing to members of her group. So far she has recruited 22 of the 50 volunteers she needs.
"The ladies that are widows do it because they already buried their husbands, and they know what it would have meant to them," Daigre said. "A lot of the guys either served in an honor guard while they were in the service or wanted to."
The cemetery will serve honorably discharged veterans, their spouses and dependent children. Burials take place on weekdays beginning June 7.
Recently, the Ladies and Gentlemen attended a dress rehearsal of the honor services that soon will occur at the cemetery. They joined honor guards of veteran service organizations from Eastern Washington and North Idaho.
Also in attendance were the honor guards from Fairchild Air Force Base and the Washington Army National Guard. The two units are creating "a framework of cooperation" to jointly honor those buried at the state Veterans Cemetery, according to Sgt. 1st Class Allen Ashworth, a National Guardsman and member of the cemetery advisory board.
The only other inter-service honor guards that he knew of were at Arlington and the Dallas-Fort Worth National Cemetery. Recently, six airmen from Fairchild completed the Army honor guard course at the Regional Readiness Center in Spokane.
At this month's rehearsal, Daigre played the role of the grieving widow. There to present her with the nation's flag was retired Maj. Gen. Stewart Wallace.
"We want to do this right so the veterans are appropriately laid to rest," Wallace said.
After the flag presentation, a Lady and Gentleman presented Daigre with cards from the governor and cemetery. They expressed their sympathies and asked that "God bless and comfort" her.
Typically, flags presented to families are kept in a display box in the home, but "the card we give can be held or carried to remind those left behind that we are grateful for the veteran's service to our country," Daigre said.
Local journalism is essential.
Give directly to The Spokesman-Review's Northwest Passages community forums series -- which helps to offset the costs of several reporter and editor positions at the newspaper -- by using the easy options below. Gifts processed in this system are not tax deductible, but are predominately used to help meet the local financial requirements needed to receive national matching-grant funds.
Subscribe now to get breaking news alerts in your email inbox
Get breaking news delivered to your inbox as it happens.
---