News > Nation/World
Guantanamo detainee guilty on just one count
Man acquitted on murder charges in closely watched case
Thu., Nov. 18, 2010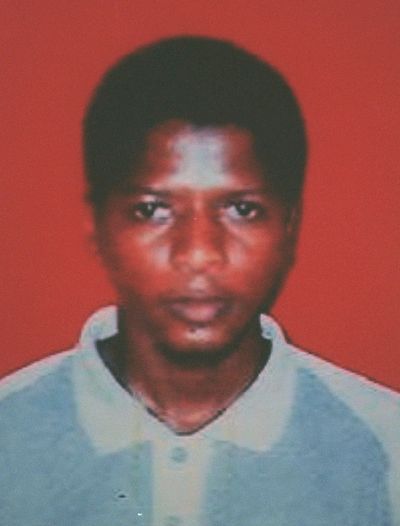 NEW YORK – A New York federal jury acquitted alleged al-Qaida accomplice Ahmed Khalfan Ghailani Wednesday of all major terrorism charges in the 1998 suicide bombings of two U.S. embassies in Africa that killed 224 people, including 12 Americans.
In the first trial of a former Guantanamo Bay prisoner in civilian court, the Tanzanian was convicted of one count of conspiracy to damage or destroy U.S. property but cleared of 276 counts of murder and attempted murder. The government said it would seek the maximum sentence of life without parole.
The verdict could presage trouble for President Barack Obama's plans to close Guantanamo and bring its remaining prisoners to the U.S. for trial. Those who want military commissions to try the men warn that terror suspects would enjoy too many rights and protections in civilian court.
"This tragic verdict demonstrates the absolute insanity of the Obama administration's decision to try al-Qaida terrorists in civilian courts," Rep. Peter T. King, R-N.Y., said, calling the decision "a total miscarriage of justice."
Opposition remains fierce among many New Yorkers to bringing the 9/11 suspects to the scene of their alleged crimes.
Critics warn that the city could become a magnet for other terrorist attacks during the trials. Many also fear that stricter standards for admissible evidence could result in more acquittals and lenient sentences.
In Ghailani's monthlong trial, U.S. District Judge Lewis Kaplan refused to allow a key government witness to testify after finding that the information had been produced by torture at an undisclosed CIA foreign detention site.
Prosecutors cast Ghailani, 36, as a committed terrorist in league with al-Qaida's murderous leaders. Defense attorneys said he was duped into helping acquire what the plotters needed to bomb the embassies in Nairobi, Kenya, and Dar es Salaam, Tanzania.
Defense attorney Peter Quijano said he would appeal Ghailani's sole conviction but thanked "this courageous jury and judge" on behalf of his client.
U.S. Attorney Preet Bharara said the government would seek the maximum sentence of life without parole.
"We respect the jury's verdict and are pleased that Ahmed Ghailani now faces a minimum of 20 years in prison and a potential life sentence for his role in the embassy bombings," said Matthew Miller, spokesman for the Justice Department.
Sentencing is set for January.
Ghailani's trial stirred little protest or disruption, but politicians argue that the security risks and costs would be massively higher if the more notorious terror suspects were prosecuted in New York.
Last year Mayor Michael Bloomberg estimated the cost of trying the five highest-profile terrorist suspects in New York at $215 million for the first year and $200 million for subsequent years, mostly to pay for extra NYPD police patrols.
But, the mayor said, "This is the federal government's call and if the trial is in New York, we will provide security."
Local journalism is essential.
Give directly to The Spokesman-Review's Northwest Passages community forums series -- which helps to offset the costs of several reporter and editor positions at the newspaper -- by using the easy options below. Gifts processed in this system are not tax deductible, but are predominately used to help meet the local financial requirements needed to receive national matching-grant funds.
Subscribe now to get breaking news alerts in your email inbox
Get breaking news delivered to your inbox as it happens.
---