Modern design's hidden gems
Preservationists cast new light on landmarks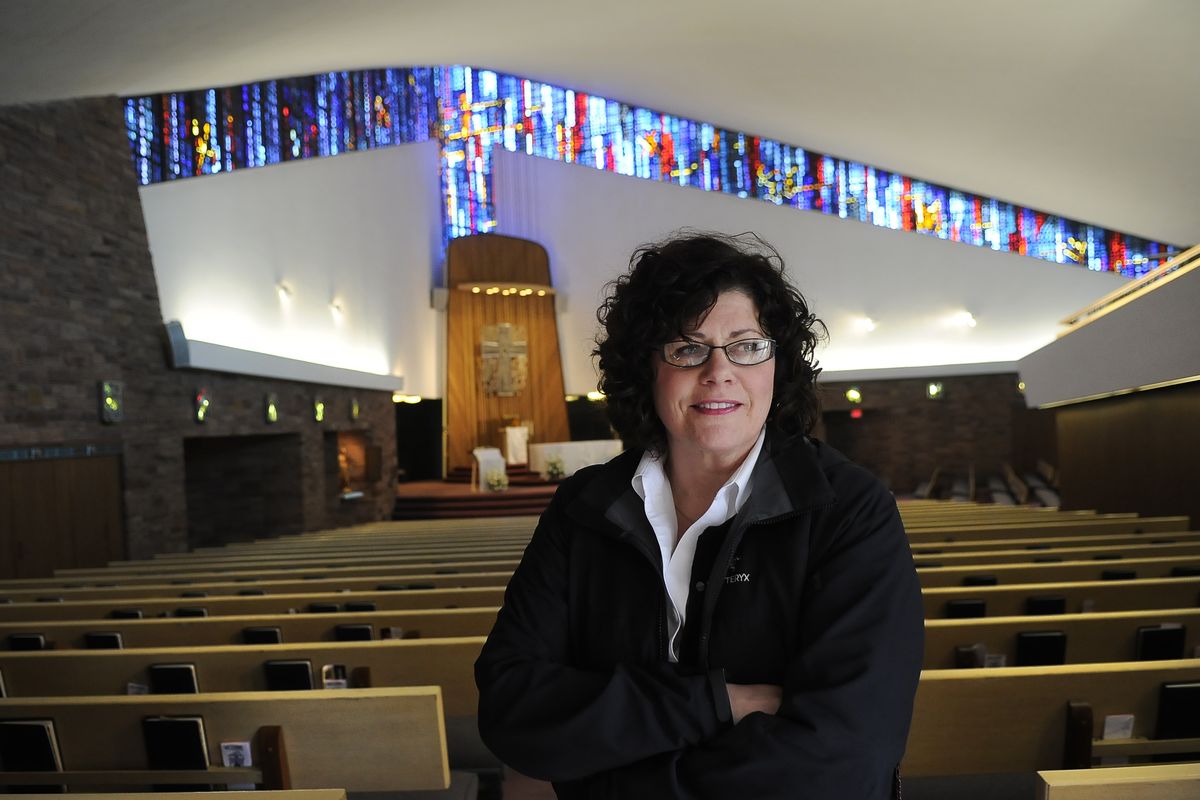 The stripped-down architecture of the 1940s and 1950s is now old enough to warrant historic preservation protection, and Spokane has some striking examples of that style, advocates say.
Mid-century modern architecture is best characterized by horizontal lines, large windows and open floor plans.
Examples are found in residential, commercial and public buildings throughout the city, including Spokane International Airport, Deaconess Medical Center, the Convent of the Holy Names, Unitarian Universalist Church and Avista's headquarters.
"There is some pretty amazing stuff here and people don't realize it," said Gary Lauerman of Spokane Preservation Advocates.
Kristen Griffin, historic preservation officer in Spokane, said, "I think Spokane needs to have a conversation about modern architecture."
To that end, the City-County of Spokane Historic Preservation Office is teaming up with the Northwest Museum of Arts and Culture and Spokane Preservation Advocates to host a pair of free programs to educate the public on mid-century modern architecture.
On May 4, a film directed by Seattle-based architect Boaz Ashkenazy will be shown at the MAC from 6:30 to 8:30 p.m. The film is titled "Modern Views: A Conversation on Northwest Modern Architecture."
Then on May 5, Michael Houser, the state's architectural historian, will give a talk on "Modern Architecture: Spokane at the Leading Edge" from 6:30 to 8:30 p.m. at St. Charles Catholic Church.
St. Charles, completed in 1961, is considered a prime example of mid-century modern; the walls are massed with colorful stone. Large stained glass windows provide light from just beneath the ceiling.
Moritz Kundig, Royal McClure and Warren Heylman have been leading architects in the movement in Spokane.
Heylman is well known for his 1967 Parkade Plaza design downtown as well as the city-county regional health building.
Also prominent in Spokane modern design were Bruce Walker, Tom Adkison, Ron Tan, William Trogdon, Steve Clark and Ken Brooks, among others.
The Brooks House, at 723 W. Sumner Ave., was featured in Sunset Magazine after it was built in 1956 and is on the National Register of Historic Places.
The National Trust for Historic Preservation is bringing its annual conference to Spokane in the fall of 2012, and local preservationists are planning programs on modern architecture as part of the conference that could draw 2,000 people from across the U.S.
---