News > Spokane
Suspect in bomb plot pleads not guilty to new charges
Tue., April 26, 2011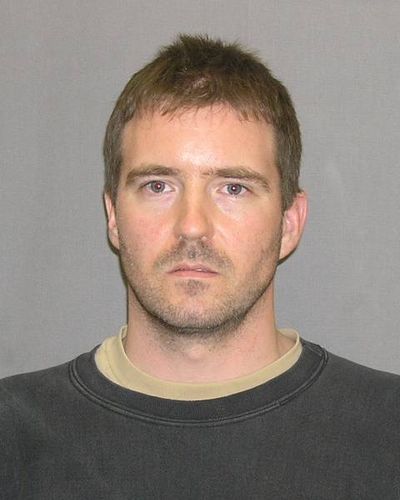 Domestic terrorism suspect Kevin W. Harpham faces a minimum of 30 years in prison if convicted of two new charges added last week in what prosecutors have called a thwarted attempt to bomb the Martin Luther King Jr. Day Unity March in downtown Spokane.
Harpham, 36, appeared Monday before U.S. Magistrate Judge Cynthia Imbrogno, where he pleaded not guilty to the new federal grand jury indictment on charges of committing a hate crime and using a firearm in relation to a crime of violence. A trial has already been set for May 31 on the previous charges of attempted use of a weapon of mass destruction and possession of an unregistered destructive device in connection with a bomb found along the planned route of the march on Jan. 17.
Harpham's attorney, Roger Peven, said he has not asked for U.S. District Judge Justin L. Quackenbush to move that trial date.
"I wouldn't be surprised that either we or the government recognizes the need for more time," he said, "but that's up to the court."
Assistant U.S. Attorney Tom Rice said the government has not made any request to delay the trial.
The new indictment creates an additional burden for prosecutors, Peven said.
"With the new charges, the government not only has to prove who, but why," said Peven, the executive director of Federal Public Defenders of Eastern Washington.
The use of a firearm charge is tied to the hate crime charge, which alleges that Harpham targeted the march "because of a perceived race, color and national origin of a person." The use of a firearm charge refers to the bomb, Peven said, and it carries a mandatory minimum sentence of 30 years and up to life in prison.
Harpham, who joked with Peven as they waited for the arraignment to begin, also faces up to life in prison for the earlier indictment charging him with attempted use of a weapon of mass destruction.
"All of the charges are serious and he is taking it that way," Peven said.
Cecil Harpham, in an earlier interview, said that Kevin Harpham was with him the entire day when the bomb was found by three contract workers in a backpack near a bench on the northeast corner of Main Avenue and Washington Street.
Asked if he plans to use Cecil Harpham for his client's defense, Peven replied: "It's too early to say."
However, Peven said the hate crime charge – which carries a potential prison sentence of up to 10 years – is a relatively new statute and he is unaware whether federal prosecutors have used it before in Spokane.
Local journalism is essential.
Give directly to The Spokesman-Review's Northwest Passages community forums series -- which helps to offset the costs of several reporter and editor positions at the newspaper -- by using the easy options below. Gifts processed in this system are not tax deductible, but are predominately used to help meet the local financial requirements needed to receive national matching-grant funds.
Subscribe now to get breaking news alerts in your email inbox
Get breaking news delivered to your inbox as it happens.
---