Patients, families reach out for help with medical expenses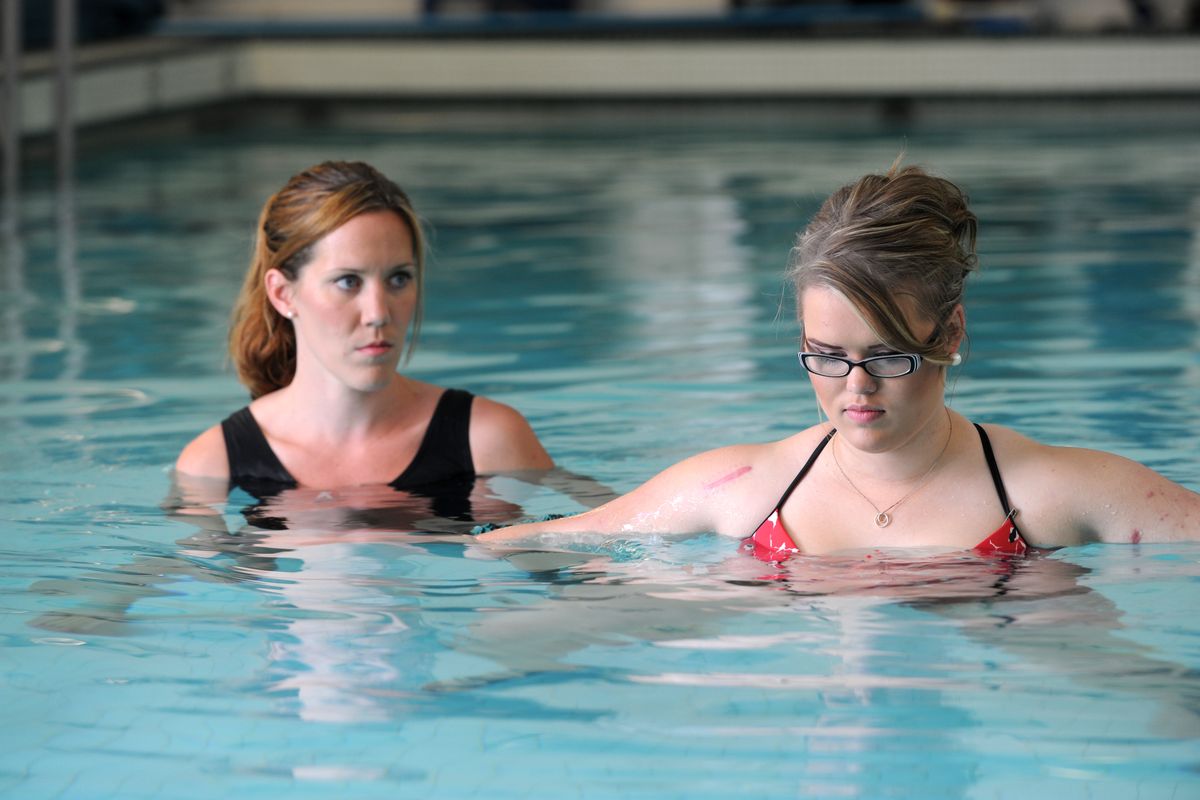 They are neighbors, friends and family, ensnared by chance cruelties of life.    Most often they did nothing to bring about their pain and worry. They are accident victims, tots taken suddenly ill, young people blossoming into adults who are stricken with a rare disease.    Winning their health care fight, however, is often just part of their ordeal.
Even families with generous insurance coverage may find themselves saddled with tens of thousands of dollars in medical debt. The limits of their insurance policies suddenly become real numbers rather than hypothetical scenarios. In addition there are co-pays and deductibles, needed care by doctors who work outside of a plan's "in-network" list of providers, unapproved expensive drugs and novel treatments – not to mention the expense of travel, meals, lodging, and the sometimes necessary step of having a caregiver quit work to help a sick family member.
It all happens as politician wrangle over health care reform. The new federal law calls for annual caps on out-of-pocket costs faced by individuals or families, which could bring relief to patients facing serious illness in coming years. But as that debate rages, patients and their families are left to basically beg for money. They hold bake sales and car washes, golf tournaments and auctions, concerts and raffles. They use social networking sites such as Facebook and Twitter to spread the word. They print fliers for display in store windows, and they turn to newspapers and television to tell their stories and seek help.
"I don't know if fundraising efforts to help pay for individual medical costs are growing or not, but costs of care certainly are," said Jae Kennedy, an associate professor at Washington State University's Department of Health Policy and Administration. Rising costs compound problems of under-insurance, where many more people who have insurance have high deductibles or coverage gaps, he said via email.
"I would note that no other developed county in the world puts its critically or chronically ill citizens through this financial trauma," Kennedy said. "Medicare, the only single-payer health insurance plan in the U.S., does a pretty good job of covering needed services. I haven't seen many bake sales or benefit concerts for seniors, at least not yet."
A study published by the American Journal of Medicine and conducted before the economic collapse of 2008 found that more than half of all personal bankruptcies in the United States were caused by medical bills. Such fallout is noted on hospital balance sheets as bad debt and it is costing hospitals and providers across the country billions of dollars.
"People didn't ask for these problems," said Teresa Pelus-Antosyn, a glass artist who runs the Millwood Gallery. Pelus-Antosyn is holding a fundraiser from her small shop to raise money for her friend Connie Davis, who is undergoing chemotherapy for breast cancer. Davis is facing high bills, including thousands of dollars for her share of a PET scan, anti-cancer drugs, radiation therapy and hundreds more for each dose of anti-nausea medication.
Six years ago Pelus-Antosyn conducted a similar benefit for a friend needing a heart transplant.
"I hope that's what friends are for – to help when it's needed most," Pelus-Antosyn said.
Davis said she recognizes the importance of having friends as well as advocates; in her case, the latter role is filled by an employee at Cancer Care Northwest who has aided her with insurance problems and pharmaceutical costs.
Said Davis, "I can't even begin to say how important it is to have friends and support like this."
'Exceptions need to be made'
On Easter Sunday this year, April 24, a driver crossed the Interstate 90 median near Cheney and smashed into Jessica Sharpe's car as she traveled home from dinner.
Emergency workers spent two hours extracting Sharpe's shattered body from the car. The dashboard pinned her inside and the floorboard of her 2000 Hyundai Elantra was twisted around her legs.
Once freed from the wreckage she was flown to Seattle's Harborview Medical Center, where over the next 35 days physicians placed in her traction machines, operated 13 times, performed skin grafts and healed burns from the battery acid that splashed across her left arm.
Her 17 broken bones, including compound fractures, are now healing, but her body will always carry the scars and the surgical hardware – including seven rods, seven plates and dozens of screws and pins – that holds her together.
As physical therapists help her strengthen damaged muscles and walk without a limp, the bills are dribbling in.
Her $500,000 underinsured- motorist insurance policy has been used up – much of it to pay a Harborview bill of $385,000. The other driver's $100,000 liability policy won't even cover the charges of her multiple surgeons – and once it comes in, it likely will be grabbed by her insurance company as reimbursement. Then there's the medication, rehabilitation, and perhaps a lifetime of specialist checkups and therapy to cope with.
"I'm 20 years old and although my family and friends and community have been incredibly generous – bless them all – I might have to start out my life with a bankruptcy," Sharpe said.
Her co-workers at HuHot Grill held a large fundraiser and her family, friends and even complete strangers have given generously to help cover travel expenses as her parents took unpaid time away from work to care for her.
Especially moving to the Sharpe family is the care and help offered by the other driver's family.
William Ainsworth, who died in the crash, had a large family that is suffering its own loss with many unanswered questions. Why was Ainsworth driving on the wrong side of I-90? Why didn't he have his lights on in the black of that April night? Why was he driving so fast?
Despite their own grief, the Ainsworth family held a charity car wash to help the Sharpes.
"I said to Jessica, 'Honey, God wants us to be near this family and to keep our heart open for them,' " said Sharpe's mother, Shelley Kennedy-Sharpe.
But she believes her daughter's case underscores a problem.
"There's something wrong in this country when something like this happens and people face a choice of being healed or going broke," Kennedy-Sharpe said.
She believes that people should be required to carry richer insurance policies to drive and that at some point, medical providers, insurance companies and even the government need to ensure that people left with devastating injuries and life-threatening diseases are not haunted by high bills and hunted by creditors.
"Exceptions need to be made," she said.
Raising hundreds, need thousands
In some cases, even when government insurance programs such as Medicaid foot much of the bill, it's still not enough.
Joey Anderson, a 21-year-old with Stage 4 brain cancer, is running out of options.
"Joey is just a great kid and everyone is doing everything they can for him," said his uncle, Jeff Crump.
Anderson, who was profiled in news reports during Hoopfest this summer, is up against a deadline: He must quit taking the cancer drug Avastin because of its dangerous side effects, even though it has helped put the cancer in remission.
Anderson needs further treatment and the choices are expensive. Specialists at a Texas clinic need $48,000 to treat him. Another clinic in California also will cost thousands of dollars.
Medicaid won't pay either one, Crump said, because they're outside of the approved treatment programs.
Crump and a group of family and friends have held car washes every weekend day this summer to raise money for Anderson's care and for the well-being of his family in Post Falls.
"Unfortunately, these car washes aren't cutting it," he said. "They're good for morale, but we're raising hundreds when what we need is thousands."
Crump is organizing a Sept. 9 charity golf tournament hosted by the Coeur d'Alene Resort in hopes of netting more money.
He has already given so much, he said, but he would do it all over again for Joey.
"I have sold everything our family has," he said.
Insurer an advocate
Mike Darrar, 44, was born with cystic fibrosis and reached the point where he needed a double-lung transplant. It's a procedure that carries a price tag exceeding $500,000.
His friends and family have been working for months to reach a $40,000 fundraising goal – much of it coming from his hometown of St. Maries, Idaho.
He has hopes to be home this summer. Rather than rail against insurers about gaps in his coverage, he said Regence Blue Cross of Idaho has been among his most effective advocates, negotiating with medical providers to keep costs reasonable.
"I've been at this a long time and it's still really frustrating and overwhelming," he said. "You don't have control over what happens to you."
Borrowed from a friend
One welcome aspect of health care reform is a provision that allows parents to keep their children enrolled on their coverage plan into their mid-20s. That would have helped the family of "Cat" Davis, a 23-year-old who has been diagnosed with CREST syndrome – a collection of five diseases that is painful and potentially fatal.
CREST causes the skin to tighten and grow hard. A buildup of calcium deposits can develop and cause bumps, which can become infected. And swallowing becomes difficult as esophageal muscles fail to function well. Treatments include drugs, physical therapy and even surgery
Some doctors have given Davis, a 2005 graduate of Northwest Christian Academy, two to five years to live.
After graduation, she moved to Arizona to be near friends and work. Davis worked as a waitress and at a medical clinic, but she often felt crummy, said her mother, Sally Davis.
Meanwhile, her parents dropped their daughter from their insurance policy when they became eligible for Medicare.
"Had we known her condition, we would have kept private coverage to help her," Sally Davis said. Today they are paying $550 a month for their daughter's coverage under a COBRA plan that will end soon.
"Honestly, we're not sure what's going to happen then," Sally Davis said.
In the meantime they are accruing medical bills; so far they've spent $30,000, the majority of which was borrowed from a friend. "I had to ask my friend and said, 'I don't know when or if I can repay you,' " Davis recalls.
Perhaps the biggest cost also holds the biggest promise and biggest risk: the Davises have taken Cat to Mexico for an expensive series of regenerative cell therapy sessions. The treatments seem to be working for Cat, and family friends have been able to raise some money to help through garage sales that also solicit cash donations.
"We are so thankful for the help we have received," said Sally Davis. "It brings hope where there was none."
---