Sports
Wire and news services Former Cougars linebacker Bush dies at 42
Fri., Dec. 9, 2011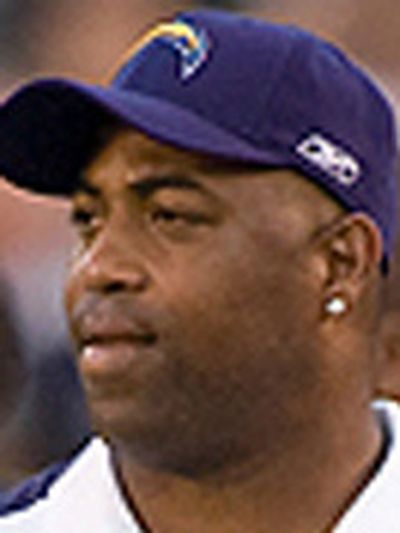 SAN DIEGO – Former Washington State linebacker Lew Bush, who played for the San Diego Chargers for seven seasons and was part of their lone Super Bowl team in 1994 died Thursday at age 42, the Chargers said.
Bush, who also played for the Kansas City Chiefs, died of an apparent heart attack, the Chargers said in a statement.
Bush, who had been a pregame commentator for the Chargers' radio broadcast team, apparently died in Tucson, Ariz., according to a Chargers spokesman.
Bush played at Washington State in 1988-89 and 1991-92.
Bush was the Chargers' fourth-round pick out of Washington State in the 1993 draft and played seven seasons with the team followed by three seasons with the Chiefs before retiring.
He is the seventh player from the Chargers' Super Bowl team – which lost 49-26 to the San Francisco 49ers – who has died, and the second this year.
Defensive tackle Shawn Lee died of a heart attack in North Carolina in February at age 44.
Linebacker David Griggs was killed in a Florida car crash in 1995, a week after receiving his AFC championship ring.
Running back Rodney Culver and his wife, Karen, were killed on May 11, 1996, when ValuJet Flight 592 plunged into the Florida Everglades shortly after takeoff from Miami International Airport.
Linebacker Doug Miller, 28, was killed by two lightning strikes while camping in Colorado 1998.
Center Curtis Whitley, 39, died of a drug overdose in 2008.
Defensive lineman Chris Mims was 38 when he died in 2008 of an enlarged heart.
Local journalism is essential.
Give directly to The Spokesman-Review's Northwest Passages community forums series -- which helps to offset the costs of several reporter and editor positions at the newspaper -- by using the easy options below. Gifts processed in this system are not tax deductible, but are predominately used to help meet the local financial requirements needed to receive national matching-grant funds.
Subscribe to the sports newsletter
Get the day's top sports headlines and breaking news delivered to your inbox by subscribing here.
---
Subscribe and log in to the Spokesman-Review to read and comment on this story