News > Spokane
Work locker never searched
Investigators set to look at items stored at BPA since woman disappeared in 1987
Tue., Nov. 22, 2011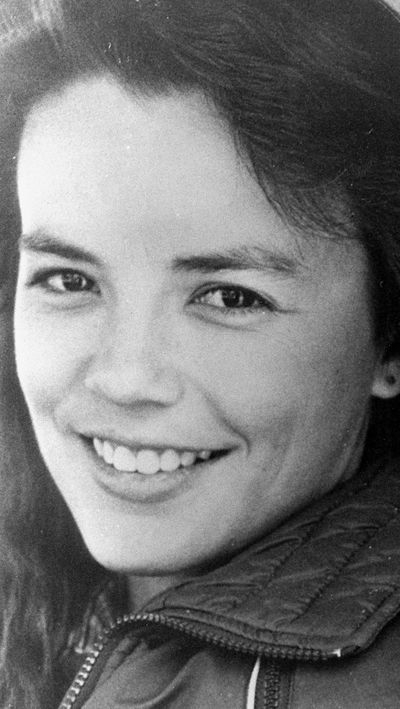 Twenty-four years after Bonneville Power Administration employee Julie Weflen vanished, and after thousands of hours of investigation, detectives apparently failed to do one thing: take a look inside her BPA locker.
It's unknown what she left behind in the locker at BPA's G.H. Bell Substation and Maintenance Complex on East Hawthorne Road, but sheriff's detectives and federal agents are expected to find out, likely as early as today.
When authorities learned of the unclaimed locker contents late Monday, Spokane County Sheriff Ozzie Knezovich and Detective Capt. Jim Goodwin said they would pursue the matter immediately.
"Nobody looked in the locker?" Knezovich said when told of the development by a reporter. "It seems like we would have looked if we'd known the locker existed."
It's unknown if detectives will seek a search warrant before seizing the contents, which could provide new clues to Weflen's mysterious disappearance in 1987 and likely give investigators her DNA profile if it hasn't already been obtained.
Weflen's locker apparently sat undisturbed for years.
But during a recent remodel of the Bell substation, the padlock was cut and the contents were transferred to a large container and kept in a secure area at the substation, according to former BPA security chief Bob Windus, of Portland.
"It is kind of a surprise to me they didn't take the stuff from her locker," Windus said last week when he learned of the development from a fellow member of a BPA retirees group attempting to renew public interest in the unsolved Weflen disappearance. Windus was not BPA's security chief at the time of Weflen's disappearance and was somewhat flabbergasted when he learned about the untouched locker contents.
Weflen worked out of the Bell Substation in Mead and left there on the afternoon of Sept. 16, 1987, to check equipment at the Spring Hill Substation at the intersection of Coulee Hite and Four Mound roads, west of Spokane.
It was there at the Spring Hill complex where the 28-year-old BPA technician was believed to have been abducted. No trace of her has ever been found. Her hard hat, toolbox, a water bottle and a pair of sunglasses were on the ground near her BPA truck. Her purse was in the rig, its driver's door open.
Despite a one-time $40,000 BPA reward and hundreds of tips, the case remains cold. That's why a group of a half-dozen retired BPA engineers, including Windus and retired engineer John Polos, of Vancouver, Wash., formed a group about a year ago, hoping to rekindle public interest.
The FBI tracked the case but apparently didn't open a formal investigation because it was never established that a kidnapping over state lines had occurred, which would have triggered federal jurisdiction. But the federal agency's Spokane office remains interested in the mystery. Frank Harrill, the FBI supervisor in Spokane, expressed interest in the development when notified Monday and contacted the Sheriff's Office, Knezovich said.
Polos, Windus and retired BPA engineers Pat Fox and Ken Westby met last week, detailing their efforts. At that meeting, Polos mentioned casually hearing about the Weflen locker during his visit to Spokane in May, but he didn't immediately assign much significance to that oversight.
Asked about that, Windus said he never knew Weflen's locker hadn't been searched. The retired BPA security boss subsequently contacted current BPA security officials and, on Monday, verified that contents of Weflen's locker remain unclaimed in a highly secure, restricted area at the Bell Substation. Windus said a BPA security officer from Portland would travel to Spokane today.
A few years ago during a remodel of the facility, Weflen's personal padlock was cut and the contents of her locker were put in a large tub and re-secured in the facility, Windus said. He didn't know what the contents might include.
Polos traveled to Spokane last May and handed out fliers about the missing BPA employee he briefly worked with in Portland. During a visit to the Spring Hill substation, Polos found a bone as he photographed the surrounding landscape, later telling Spokane reporters about the discovery. The bone was determined to be that of an animal, Polos said.
But sheriff's officials were unhappy with how Polos handled the discovery.
When he returned to his home near Portland, Polos says he was terminated from his volunteer position with the Clark County Search and Rescue Team, and he blames the Spokane County Sheriff's Office "for getting me fired."
Asked about that, Knezovich said he didn't get Polos fired, but a Spokane sheriff's lieutenant did call Clark County and voiced displeasure that Polos told the media about the bone discovery and didn't call Spokane County.
"He came up here, amped everybody up and then left with a bone he found in Spokane County, without turning it over to us," Knezovich said. "That's like tampering with evidence.
"At that same time, now we find out he knew about this locker last May and didn't bother to tell us about that, either," Knezovich said. "We've never dropped this case and have followed up on the tips he provided."
Polos, however, said he made repeated attempts to contact the Spokane County sheriff's sergeant who was his designated departmental contact to advise him about the bone but didn't get a call back until after he'd returned to Portland.
Nonetheless, he's pleased that progress is being made.
"It's great," Polos said when told that sheriff's detectives will gather the contents of Weflen's locker. "It shows they're still looking at the case and haven't forgotten about Julie."
Correspondent Bill Morlin can be contacted at bmorlin@gmail.com.
Local journalism is essential.
Give directly to The Spokesman-Review's Northwest Passages community forums series -- which helps to offset the costs of several reporter and editor positions at the newspaper -- by using the easy options below. Gifts processed in this system are not tax deductible, but are predominately used to help meet the local financial requirements needed to receive national matching-grant funds.
Subscribe now to get breaking news alerts in your email inbox
Get breaking news delivered to your inbox as it happens.
---