News > Spokane
Recount set for next week
Allen leads Rush by 88 votes
Wed., Nov. 30, 2011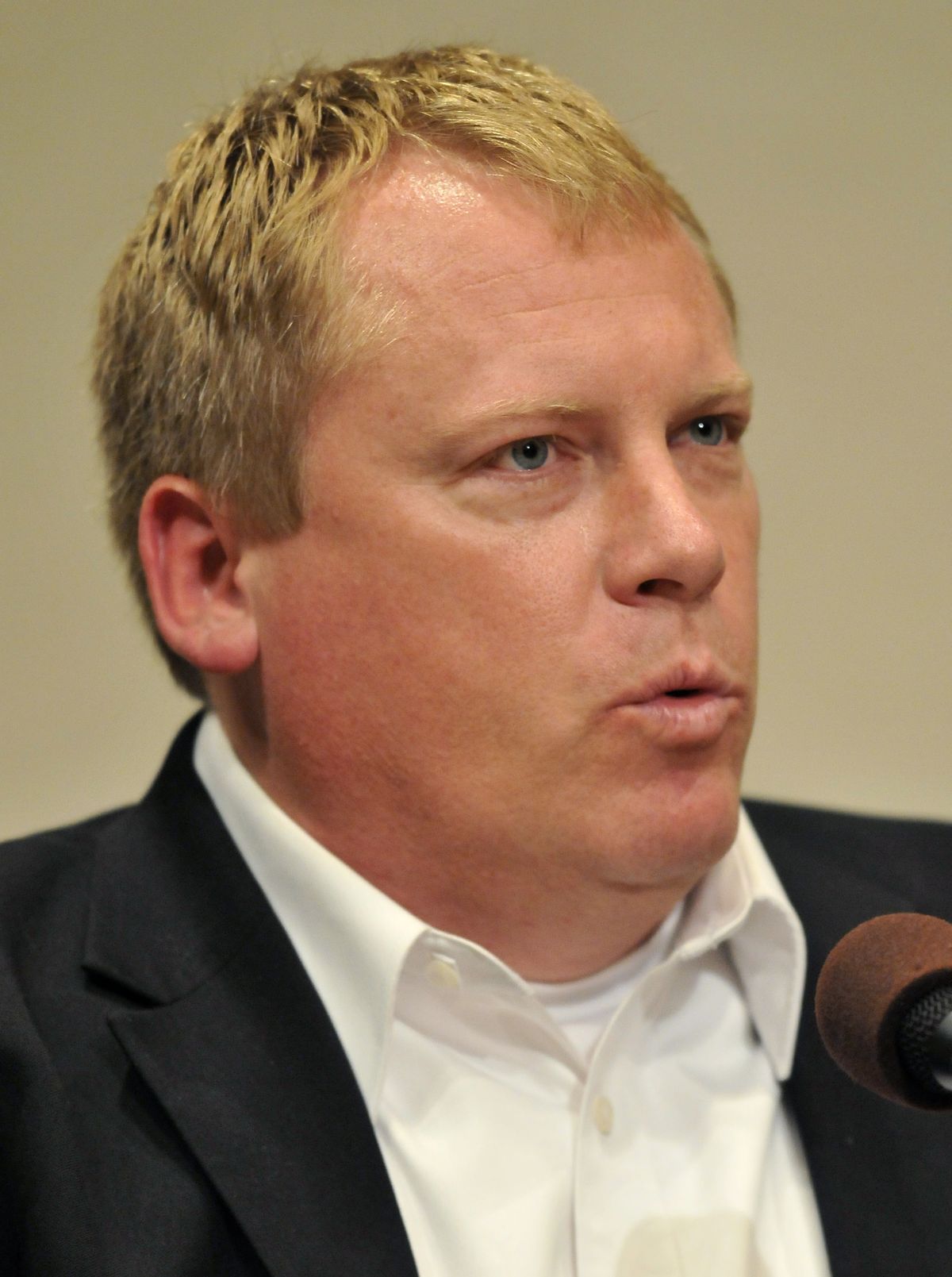 Allen
The final outcome of the Spokane City Council race between incumbent Richard Rush and challenger Mike Allen won't be decided until next week.
That's when the Spokane County Elections Office will recount ballots in a contest so close that state law required a second examination.
Former Councilman Allen leads Rush by a mere 88 votes.
Although it's a lead of less than half a percentage point, it is a wide enough margin that it is unlikely to flip the election's outcome.. Recounts in Spokane County have generally changed tallies by a few votes.
The Spokane County Canvassing Board on Tuesday unanimously agreed to Spokane County Auditor Vicky Dalton's recommendation to count ballots by hand. State law only requires manual recounts if vote totals are within a quarter of a percentage point of each other.
Dalton argued that the council race is the county's first chance to test official ballots on a large scale since new scanners were installed this summer in the county's six vote-counting machines, which were manufactured by Nebraska-based Election Systems & Software.
"A recount is a very rare opportunity to let us test the accuracy of the machines using the real ballots marked by actual voters," Dalton said.
She added: "It's an attempt to give closure to the candidates in the most definitive way possible."
Rush gained 10 votes in the final ballot count Monday, which was the last day voters were allowed to clear up signature problems on their ballots.
More than 3,500 voters from the district who cast a ballot opted not to make a selection in the race. That's more than 14 percent of the ballots. About 11 percent of voters in the other two council districts opted not to make a selection for a council seat. Given both the candidates' name familiarity – along with the south Spokane district's usually high voter turnout, Rush said a hand recount is needed to ensure the machine count didn't miss votes.
"This way we see ballots," Rush said. "This way we see the true outcome of the race."
Curt Fackler, a longtime election observer for the county Republican Party, represented Allen at the meeting. He said Allen would have preferred a machine recount but is not worried about a manual recount and would raise no objections to it.
"I'm excited because we get to check the system," he said.
Spokane County Republican Party Chairman Matthew Pederson, who lost a re-election race for mayor of Airway Heights after a recount in 2009, said the county should use the vote-counting machines.
"We need to be able to trust that technology," Pederson said.
The manual recount will begin Monday and will end Monday or Tuesday, Dalton said. The Canvassing Board will meet to finalize results next Wednesday.
Local journalism is essential.
Give directly to The Spokesman-Review's Northwest Passages community forums series -- which helps to offset the costs of several reporter and editor positions at the newspaper -- by using the easy options below. Gifts processed in this system are not tax deductible, but are predominately used to help meet the local financial requirements needed to receive national matching-grant funds.
Subscribe now to get breaking news alerts in your email inbox
Get breaking news delivered to your inbox as it happens.
---