News > Spokane
Cowan opens campaign office
Former businessman wants to replace McMorris Rodgers
Wed., April 25, 2012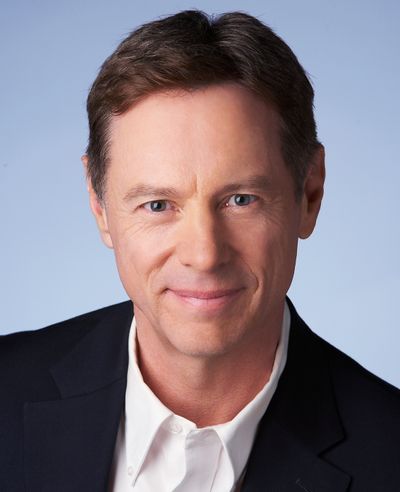 As a political novice running against a member of the congressional leadership, Rich Cowan said he hopes to use what some would consider his weakness against what many would consider Cathy McMorris Rodgers' strength.
"This is the worst Congress ever, and she's part of the leadership of it," said Cowan, who opened a campaign headquarters Tuesday in Spokane.
Republican McMorris Rodgers is a four-term incumbent who has climbed quickly in leadership and is the vice chairwoman of the House Republican Caucus. She's often seen on the platform behind House Speaker John Boehner, was recently called on to defend the GOP over Democratic charges of a "war on women" and is occasionally mentioned as a long-shot vice presidential pick for Mitt Romney.
"She's been in politics her whole adult life," Cowan said. "I come from business. One of the issues of this election is jobs, jobs, jobs, and I've done that."
McMorris Rodgers, 42, was a state legislator for 10 years before being elected to Congress in 2004. Cowan, 56, resigned his job as chief executive officer of North by Northwest, a film production company he started 22 years ago that currently employs about 40 full-time workers, to run for Congress.
More than 100 local Democrats packed Cowan's campaign headquarters Tuesday evening in downtown Spokane for Cowan's official kickoff.
Although candidate filing won't open until next month in Washington state and other potential contenders could emerge for the seat, the race is widely expected to come down to a November faceoff between McMorris Rodgers and Cowan.
The two differ on many issues.
McMorris Rodgers voted against the Affordable Care Act, which Republicans call Obamacare, when it was before Congress and has since called for its repeal. Cowan said many of the elements of the new law are both good and popular, such as tax credits for small business, no refusal of insurance for pre-existing conditions and keeping young adults on their parents' coverage up to age 26. The federal mandate to buy health insurance is before the U.S. Supreme Court, and he wants to wait to see what they say.
"I'm not an eminent constitutional scholar to go down that path," he said.
McMorris Rodgers supports the latest House GOP budget by Rep. Paul Ryan of Wisconsin, which calls for tax cuts and changes to Medicare. Cowan said he supports what has become known as the Buffett Rule, which would require higher tax rates on the rich, and opposes any changes that would make Medicare a voucher system.
He also would have voted for increased federal spending during the recession; McMorris Rodgers opposed most stimulus spending because of the growing federal debt.
At his kickoff event, Cowan also said he would protect "reproductive rights" for women and support same-sex marriage.
McMorris Rodgers has better name recognition, but Cowan said his former company is well known in the region and "I'm not a total no-name."
McMorris Rodgers faced poorly funded challengers in the last two elections and had raised more than $1 million as of March 31, the last deadline for Federal Elections Commission reports. Cowan said he expects his campaign will cost "seven figures"; he had raised about $100,000 by the March 31 deadline and said that was up to $135,000 as of Tuesday.
Staff reporter Jonathan Brunt contributed to this report.
Local journalism is essential.
Give directly to The Spokesman-Review's Northwest Passages community forums series -- which helps to offset the costs of several reporter and editor positions at the newspaper -- by using the easy options below. Gifts processed in this system are not tax deductible, but are predominately used to help meet the local financial requirements needed to receive national matching-grant funds.
Subscribe to the Coronavirus newsletter
Get the day's latest Coronavirus news delivered to your inbox by subscribing to our newsletter.
---
Subscribe and log in to the Spokesman-Review to read and comment on this story