News > Spokane
Panel urges restarting chief search; mayor declines
Thu., Aug. 2, 2012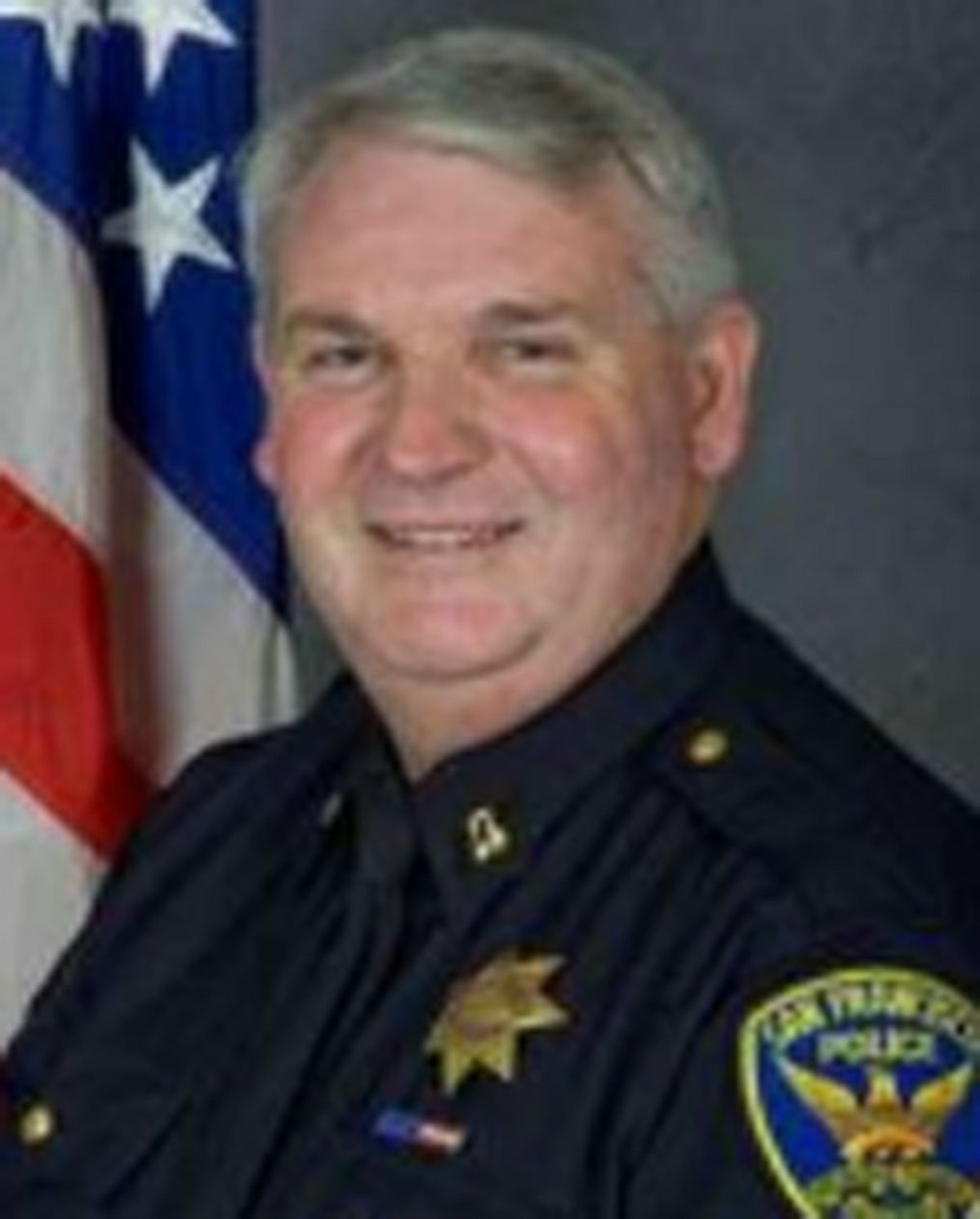 Mahoney
Mayor David Condon said Wednesday that he is "very confident" one of two remaining finalists will be the next Spokane police chief, despite a law enforcement panel's recommendation that he restart the search.
Either Daniel Mahoney, the commanding officer of the Ingleside Police Station within the San Francisco Police Department, or Frank Straub, director of public safety in Indianapolis, will be the city's next top cop.
George Markert, director of the Office of Public Integrity in Rochester, N.Y., was eliminated as a candidate after feedback from panelists who interviewed the men last week, city spokeswoman Marlene Feist said Wednesday.
Sheriff Ozzie Knezovich served on a panel with 10 other law enforcement officials whom he said unanimously recommended the city hire a search firm to find a new pool of candidates.
Knezovich said the two candidates' lack of experience directly leading a police department was the driving factor.
"The panel felt that the next chief of police for Spokane needed to have very good experience as a chief," Knezovich said. "It was unanimous that none of the candidates fit the needs of the Spokane community."
Knezovich said the panel ranked Mahoney above Straub based on his knowledge and communication skills. He said Straub's combative relationship with the law enforcement community in Indianapolis also was discussed.
Condon downplayed the panel's recommendation Wednesday, noting the law enforcement panel was just one part of the community interview process and that other community panels were highly impressed with the finalists. Condon said the chief serves the overall community, not just the law enforcement community, and that citizen input carries as much weight with him as law enforcement impressions.
Condon also said that while the law enforcement panel, one of five panels to conduct interviews, may have reached that decision as a group, he's talked with individual members and doesn't think the feeling was unanimous.
Condon plans to visit San Francisco and Indianapolis with City Administrator Theresa Sanders and City Attorney Nancy Isserlis before he makes his decision this month.
Knezovich said he respects that Condon will make his own deicison.
"We as a panel gave our opinion and now it's up to the mayor to weigh all his options," Knezovich said. "If the mayor comes back with the candidate of his choice, I will be focused solely on that candidate's success in this region."
Interim Chief Scott Stephens, who also served on the panel, declined to say which candidate he preferred.
"I found both Mr. Mahoney and Mr. Straub to be very intelligent people," Stephens said. "I thought they were thoughtful. They certainly showed a desire to be here in Spokane."
But, he said, "If you talk about weaknesses, neither of them have lived in Spokane or worked for the Spokane Police Department before, so that's going to take a little bit of adjustment," Stephens said.
Stephens said the department is ready to support whomever Condon chooses.
"We will do everything we can to make sure they're successful and really serve this community well," Stephens said. "I think that's a bonus as well – you can get an individual in here that has great talent but they've got great talent to work with as well."
Both Straub and Mahoney would have to complete training through the Washington State Training Commission in order to be police chief, a certified peace officer position.
Straub, 54, has never been a police officer or graduated from a police academy. He would need to complete the five-month police academy in Burien, Wash., or seek a waiver from the commission should he be hired as police chief. Alternatively, the city could create a new title such as director of public safety. Straub held that title in Indianapolis and in White Plains, N.Y. A police chief worked under him.
Mahoney, 51, graduated from police academy in California in 1982 and completed accreditation updates every two years.
That stopped when he became lieutenant, but he continued other training at the management level and is currently a certified peace officer in California.
He'd need to complete a nine-week online course to be certified in Washington. Commission certification officer Tisha Jones said the course is designed to take eight to 10 hours a week to complete.
"It depends on the learning style of the user," Jones said.
Mahoney said in a phone interview Wednesday he'll complete whatever requirements needed to be chief. Straub did not return a phone call seeking comment.
Local journalism is essential.
Give directly to The Spokesman-Review's Northwest Passages community forums series -- which helps to offset the costs of several reporter and editor positions at the newspaper -- by using the easy options below. Gifts processed in this system are not tax deductible, but are predominately used to help meet the local financial requirements needed to receive national matching-grant funds.
Subscribe now to get breaking news alerts in your email inbox
Get breaking news delivered to your inbox as it happens.
---