News > Spokane
Suspect arrested in New Year's killing
Wed., Aug. 8, 2012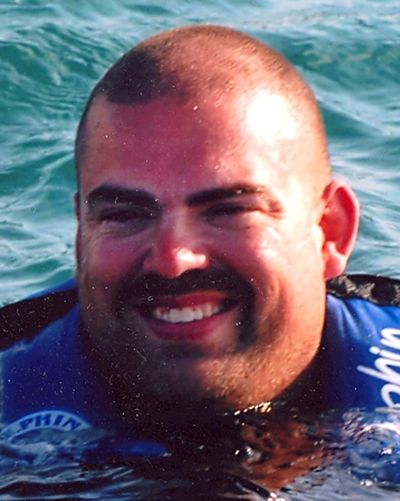 A Spokane scuba-diving instructor romantically linked to a woman who was found shot to death on New Year's Day has been arrested as a suspect in her killing.
Daniel R. Arteaga, 40, was arrested at the Public Safety Building on Tuesday after voluntarily reporting there for an interview. He is expected to appear in Spokane County Superior Court this afternoon via video from the jail, where he is booked on a first-degree murder charge.
Detectives searched his home at 19329 E. Valleyway Ave. in east Spokane Valley on Tuesday, "acquiring all the evidence that we possibly can," said Deputy Craig Chamberlin, spokesman for the Spokane County Sheriff's Office.
Arteaga is accused of killing Kimberly Rae Schmidt, 34, who was found dead Jan. 1 with a gunshot wound to her head.
Schmidt, who has a 13-year-old daughter, was killed about two and a half weeks after she and Arteaga were notified of two pending civil lawsuits regarding scuba-diving accidents: one that left a man dead and another that allegedly caused a woman brain damage.
Arteaga and Schmidt worked part time for the Scuba Center of Spokane. Schmidt was expected to be a key witness in the lawsuits.
Arteaga's arrest came less than two weeks after he sued Schmidt's mother and her estate for property damages, alleging her family was withholding diving gear and other property from him.
Schmidt's mother, Toni Schmidt, issued a statement Tuesday commending the arrest.
"It has been a very difficult eight months for the family and friends of Kim. Not a day goes by when I was not asked, 'When is there going to be an arrest?' That day has come, and we must have trust in the justice system to now bring justice for Kim. We thank the sheriff's detectives for all their hard work and their desire to solve this case."
Schmidt, a Spokane native and graduate of Shadle Park High School, worked at Pitney Bowes with Tracy Ader, who was killed along with her two sons in an unrelated homicide case in February.
Arteaga told police he last saw Schmidt about 4 a.m. on New Year's Day when she was asleep in her bedroom at 37 E. Regina Ave., north of Whitworth University. Schmidt's daughter saw the two together earlier that night when they dropped her off at a friend's home for a party.
Toni Schmidt found her daughter dead when she went to the home Jan. 1 about 2:45 p.m. to check on her because she hadn't been heard from. The home was secure and the doors locked. She called Arteaga and spoke with him as she entered the home. She told him to call 911 after she found her daughter lying on her bed "surrounded in blood," according to court documents. She then hung up and also called 911.
As is standard in homicide investigations, detectives immediately focused on those closest to the victim.
Arteaga and the father of Schmidt's daughter, Joseph Regalado, allowed detectives to review their cellphones, each of which showed "numerous" texts to and from Schmidt on Dec. 31, according to court documents. Regalado told police he knew Schmidt was with Arteaga, whom he described as her former lover, before she was killed.
Spokane County sheriff's Detective Mike Drapeau filed search warrants with phone companies in March seeking cell tower information for the three phones that could help him determine where Schmidt, Arteaga and Regalado were around the time she was killed.
Chamberlin described the investigation as "lengthy" and said it's ongoing.
"We don't set a time frame for these major incidents. Obviously we can't. There's too much evidence," Chamberlin said. "We have to take our time and make sure we're extremely methodical to make sure we don't miss anything."
It's unclear what led detectives to arrest Arteaga on Tuesday, but Schmidt's family and friends have long considered him a suspect.
Regalado said they are relieved but now anticipating lengthy court proceedings.
"I think there's a lot of happiness right now, along with a lot of anxiety because we know we've got a long road ahead of us now," Regalado said.
Local journalism is essential.
Give directly to The Spokesman-Review's Northwest Passages community forums series -- which helps to offset the costs of several reporter and editor positions at the newspaper -- by using the easy options below. Gifts processed in this system are not tax deductible, but are predominately used to help meet the local financial requirements needed to receive national matching-grant funds.
Subscribe to the Coronavirus newsletter
Get the day's latest Coronavirus news delivered to your inbox by subscribing to our newsletter.
---