News > Spokane
Authorities apprehend fugitive suspected in kidnapping
Walck's wild attempt to flee ends off I-94 in North Dakota
Thu., Dec. 6, 2012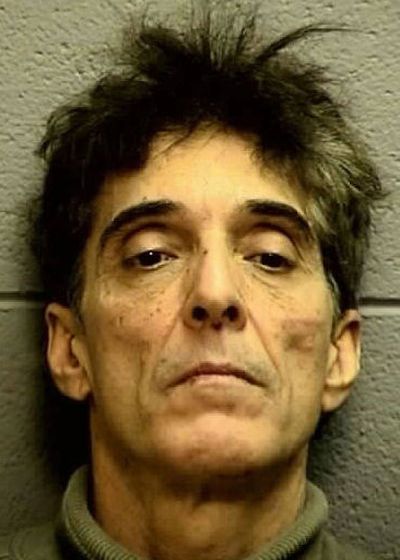 The hunt is over for a man suspected of firing at police and abducting a Rathdrum woman.
Authorities captured fugitive Mitchell Lee Walck, 57, Wednesday morning in North Dakota after he allegedly threatened a man by gunpoint outside a Bismarck truck stop.  
A man called police after he reportedly found Walck hiding inside the cab of his truck at the Oasis Truck Stop. Walck threatened the Solen, N.D., man with a handgun, but Walck fled on foot, according to a news release from Bismarck Police Department.
Witnesses told police Walck ran to an area near the mobile park and officers found him hiding under a pine tree with a 9-millimeter gun in his waistband at the time of arrest, said Bismarck Police spokesman Sgt. Mark Buschena.
Nobody was hurt during the arrest, Buschena said. The stolen car of kidnapping victim Susan Smith, 62, was found in a nearby parking lot.
On the run since early Saturday morning, Walck had eluded authorities after he drove through a stop sign south of Spirit Lake, prompting a pursuit by authorities.
Police stretched spike strips along Highway 41, blowing the tires on Walck's truck, according to court documents. He ditched the vehicle and made a run for it. During the foot pursuit, Walck allegedly fired shots at an Idaho State Police officer but missed.
Walck escaped into the woods of Rathdrum Mountain and then went to Susan Smith's ranch near the 16000 block of Reservoir Road. He approached her with a gun on Saturday afternoon when she was letting her cat outside, she told authorities. Walck urged her back inside, where he shaved his beard, ate and bathed, court documents said.
Walck waited for the sun to go down before he took Smith in her own car on a road trip through multiple states, stopping at every rest area along the way.
From Rathdrum, they drove to Spokane Valley, court documents said, then onto Interstate 90 and drove through Idaho, Montana and finally into North Dakota. Smith said Walck was crossing as many state lines as possible because he wanted his case to go to federal court.
Walck's wish was apparently granted: Earlier this week the FBI issued a felony unlawful flight to avoid prosecution warrant for his arrest. The warrant was in addition to an Idaho arrest warrant for the first-degree kidnapping of Smith.
Walck drove Smith all the way to North Dakota before dropping her off at the Albertsons in Glendive, Mont., on Sunday evening and telling her to give him 45 minutes before calling anyone, documents show.
Store employees described Smith as calm when she walked to the deli asking for a phone book so she could call a local pastor. Those calls were not answered, but she did use the deli manager's cellphone to call family in Spokane Valley.
Smith followed Walck's instructions. She told authorities Walck said she should only speak to the FBI. She declined to call police though Albertsons employees urged her to do so. Smith's family called authorities for her while she waited at the grocery store's deli.
Walck faces kidnapping charges in Idaho, federal flight charges, and additional charges in North Dakota for unlawful entry to a motor vehicle, terrorizing and being a felon in possession of a firearm.
Investigators interviewed Walck on Wednesday afternoon, FBI officials said, and planned on transferring Walck to the Burleigh County Detention Center.
Local journalism is essential.
Give directly to The Spokesman-Review's Northwest Passages community forums series -- which helps to offset the costs of several reporter and editor positions at the newspaper -- by using the easy options below. Gifts processed in this system are not tax deductible, but are predominately used to help meet the local financial requirements needed to receive national matching-grant funds.
Subscribe now to get breaking news alerts in your email inbox
Get breaking news delivered to your inbox as it happens.
---