Sports
Washington State men beat Idaho State 74-39
Dec. 29, 2012 Updated Sat., Dec. 29, 2012 at 6:54 p.m.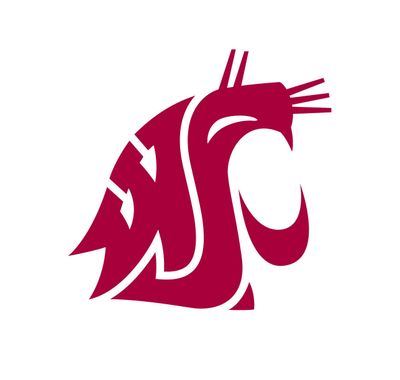 KENNEWICK – This trip to the Tri-Cities felt very business-like for the Washington State men's basketball team. Get in, win, get out. And get on with a stretch of games that figure to be much more difficult than the one the Cougars played Saturday afternoon at the frigid Toyota Center. An overmatched Idaho State team offered WSU little resistance in its nonconference finale, as the Cougars led by 20 points at halftime and rolled to a 74-39 win before 4,590 mostly crimson supporters in a home-away-from-home game. WSU finishes its nonleague schedule with a 9-4 record, three of those losses coming by two or fewer points. The Cougars have yet to defeat a team from a BCS conference – they've played just two – but coach Ken Bone said he's relatively pleased with his team's progress since the start of the season. "If I were to put a letter grade on it, I would say a B-plus," Bone said. "It's not exactly where we want to be, but I think we've made great strides in certain areas that could really help us out in Pac-12 play." One of those areas, Bone said, is the acclimation of senior Mike Ladd to the point guard position. Ladd steadied WSU during a sloppy start on Saturday, scoring 13 of his 17 points in the game's first 12 minutes. "Mike again stepped up and provided what we needed," Bone said. "It's being a point guard and running the show, but at the same time tonight it was providing points at a time we had a hard time getting points." Another facet of WSU's game that pleases Bone: the Cougars' ability to find shots for senior forward and leading scorer Brock Motum, who scored 17 points on 6-of-15 shooting against ISU's unconventional 1-3-1 zone defense. "We know our strengths," said sophomore guard DaVonte Lacy, who scored 16 points. "We go to Brock and we go to whoever's on fire. Mike played well today so we went to him. I think we know our strengths, we know where our bread is buttered so that's what we're going to continue to get better at." The butter went on smooth enough yesterday. WSU was simply the superior team, and enjoyed overwhelming margins in a number of statistical categories – field-goal percentage (49.0 to 37.2), second-chance points (20-0) and, perhaps most important to Bone and the Cougars, rebounding (43-16 overall and 15-2 on the offensive glass). "Rebounding is a big key," said Ladd, who also led the team with nine rebounds. "Defensive rebounding, blocking out, finding guys, and (also) on the offensive end." They did all of that against the Bengals (1-10). No ISU player had more than three rebounds, and the game was won in the first half when WSU allowed ISU to shoot just 6 for 20 from the field. That fueled a 34-14 halftime lead. "We've got to try to put two halves together every game," Motum said. "If we played defense the same way we did tonight in the first half in the second half, they'd have had 28 for the game and that'd have been outstanding." That's where WSU has been most consistent. Entering the weekend, the Cougars led the Pac-12 in scoring defense at 56.5 points per game, and ranked second in field-goal percentage defense at 37.3. Idaho State might have hung around longer than it did if it had been able to make some shots. The Bengals actually led, 8-6, with 10:51 remaining in the first half. But the Cougars reeled off a 10-0 run, ISU made just three field goals the rest of the half and WSU won for the seventh time in eight games. Pac-12 play begins Jan. 5 with a game in Pullman against Washington. "We want to continue our momentum," Lacy said. "I don't think we've lost since the Gonzaga game, so we want to keep that win streak alive going into next week."
Local journalism is essential.
Give directly to The Spokesman-Review's Northwest Passages community forums series -- which helps to offset the costs of several reporter and editor positions at the newspaper -- by using the easy options below. Gifts processed in this system are not tax deductible, but are predominately used to help meet the local financial requirements needed to receive national matching-grant funds.
Subscribe to the sports newsletter
Get the day's top sports headlines and breaking news delivered to your inbox by subscribing here.
---