News > Spokane
Body was posed, detectives say
Warrant asserts suspect broke into house, waited for ex-wife
Wed., Feb. 8, 2012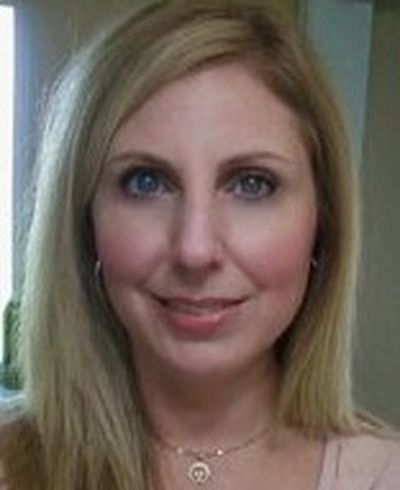 A Deer Park mother of five who was found strangled in her home was positioned in a way to humiliate her and make detectives believe she had been sexually assaulted, according to information released Tuesday.
Clay Duane Starbuck, 47, is accused of murdering his ex-wife, Chanin Denice Starbuck, 42, after luring her from her home with their children, then breaking in and hiding until she returned, detectives theorized in a warrant that was used to search Clay Starbuck's home Monday night. Investigators seized dozens of items from the home at 1625 E. Second St. in Deer Park, including cameras, documents, computers and a cellphone.
Starbuck, a former oil worker in Alaska with no criminal history, was arrested Monday morning during a traffic stop in Deer Park. He remains in jail on $1 million bond after appearing in Spokane County Superior Court on Tuesday on charges of aggravated first-degree murder and first-degree burglary. He's prohibited from contacting his children, who are potential witnesses in the case. Spokane County sheriff's officials say the children are staying with a close family friend.
Starbuck is to be arraigned Feb. 21. Aggravated murder carries a penalty of life in prison or death, but no formal charges had been filed by prosecutors against him as of late Tuesday.
The Starbucks divorced in July but were involved in legal battles over money and contempt of court claims when Chanin Starbuck's body was found Dec. 3 at her rental home at 509 N. Reiper St. A journal describing her difficulties with her ex-husband was on a dresser next to the bed. Police also found sex toys in the room that appeared to be placed there "like they were on display," according to the search warrant.
Clay Starbuck, who detectives say emphasized his ex-wife's sexual activities in interviews with them, was always considered a person of interest in her death, documents show.
The state crime lab recently released results that showed either Clay Starbuck's DNA or the DNA of one of his two sons was found in swabs from Chanin Starbuck's fingernails, neck and face. Detectives confirmed both sons were either working or in school when their mother was killed.
Detectives believe Clay Starbuck pretended that his car was broken down Dec. 1 and asked his ex-wife to drive their children to school, which enabled him to break into her home and hide. They believe he attacked her at 9:17 a.m. – the same time 911 received a call from her cellphone. Starbuck then used his ex-wife's phone to text message two men she'd met through online dating websites, posing as her.
One of those men told detectives he'd arranged to meet Chanin Starbuck at her house for a "rendezvous" that morning at 10:30 a.m., according to court documents. He went to the home at that time but received no answer. He repeatedly tried to contact her before receiving a message from her phone that said "Did you come over???"
The man told police he didn't believe the message was actually sent by the victim because "she was not her kind, jovial and pleasant self as usual," according to court documents. He went to her home later that night and again received no answer but noticed the heat was running as if someone were home. He told detectives "he should have known something was amiss," documents say.
Another man told police he received a text message from Chanin Starbuck's number about 12:10 p.m. on Dec. 1 asking if he could meet her for lunch. He told her he couldn't, and she responded with a strange message asking him if he was on his way. The man said he thought it was odd she contacted him because they already agreed to meet on Dec. 5.
Employment time cards and other records were used to corroborate the men's stories and eliminate them as suspects.
The Starbucks have five children between ages 10 and 21, but Clay Starbuck told police he is not the biological father of one.
Detectives say Starbuck didn't appear to be genuinely upset when they told him of his ex-wife's death.
Deputies found Starbuck dead on a bed in the master bedroom after relatives contacted authorities with concerns about her safety. Friends told police Chanin Starbuck suspected her ex-husband was entering the home and stealing jewelry and firearms. Detectives found four police reports filed by Chanin Starbuck between June and November.
The couple, first married in 1990, divorced in March 2000 in Benton County but reconciled within four months and remarried in Alaska in 2006, where Clay Starbuck worked on the oil pipelines. Chanin Starbuck graduated from high school in Florida and was buried in Orlando in December, according to her obituary.
Local journalism is essential.
Give directly to The Spokesman-Review's Northwest Passages community forums series -- which helps to offset the costs of several reporter and editor positions at the newspaper -- by using the easy options below. Gifts processed in this system are not tax deductible, but are predominately used to help meet the local financial requirements needed to receive national matching-grant funds.
Subscribe now to get breaking news alerts in your email inbox
Get breaking news delivered to your inbox as it happens.
---