News > Spokane
Tucker recall effort tossed
Visiting judge rules; Sullivan 'OK' with it
Sat., Jan. 7, 2012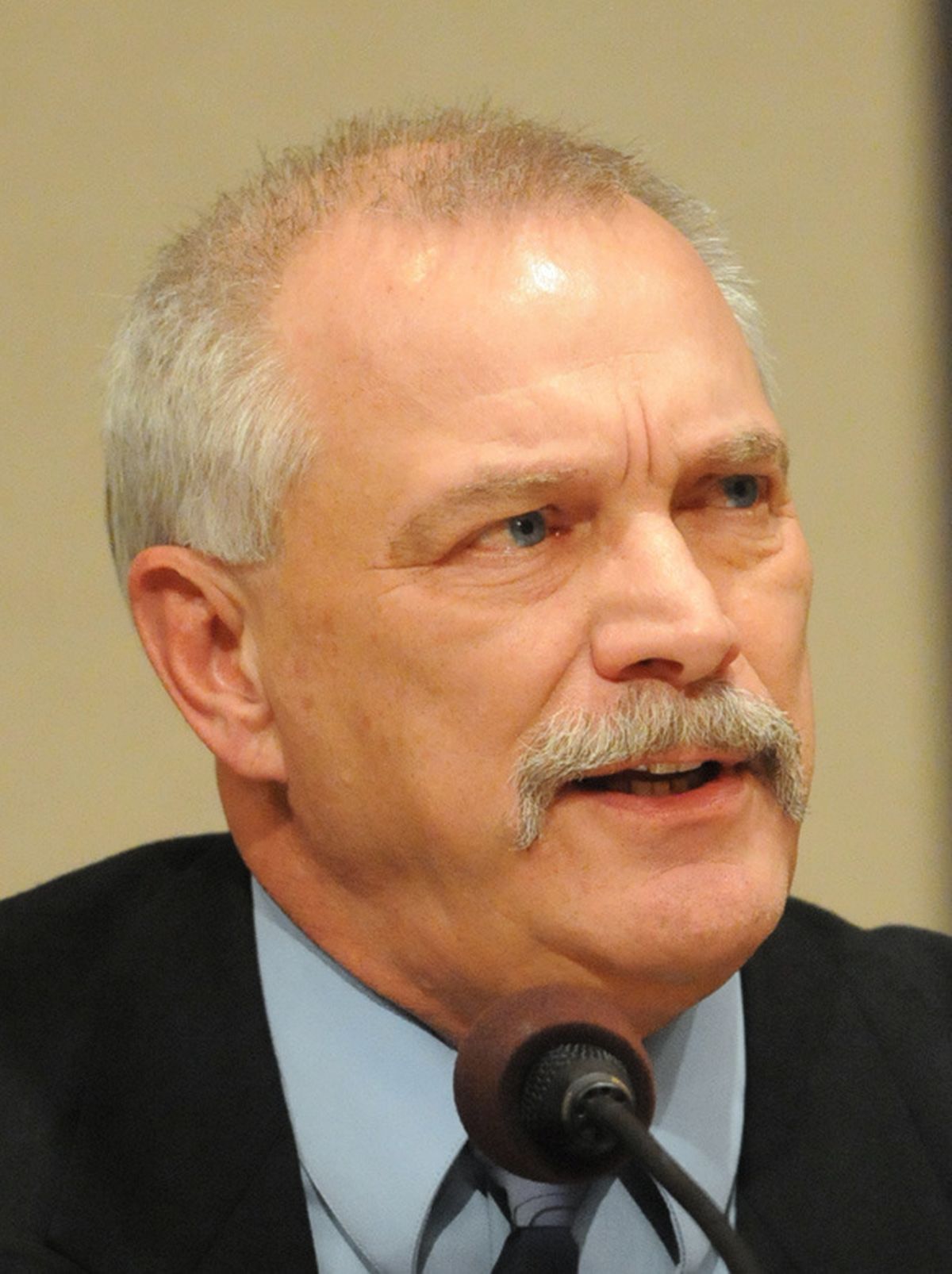 Tucker
A recall petition against Spokane County Prosecuting Attorney Steve Tucker was dismissed on Friday by a visiting Superior Court judge.
Judge Craig Matheson, of Benton and Franklin counties, said four recall charges drafted by Shannon Sullivan were insufficient and that one of the four lacked a basis of knowledge.
"I'm very relieved," Tucker said after the hearing.
Sullivan, who successfully brought a recall against the late Spokane Mayor Jim West in 2005, has 15 days to file an appeal with the state Supreme Court, though she said she was unsure whether she would do so.
"I'm OK with the decision," said Sullivan, who represented herself on Friday.
Several of Sullivan's supporters were in the courtroom along with county officials and attorneys interested in the case.
Tucker was represented by Tacoma attorney Mark Hood, who successfully defended Pierce County Prosecuting Attorney Mark Lindquist in a 2010 recall attempt.
Spokane County's insurance carrier is expected to be billed for Hood's fees.
The first of Sullivan's charges involved an alleged campaign promise by Tucker in 2006 that he would not prosecute public employees. The allegation was based on a statement by a former Spokane City Council member who attended the meeting where Tucker spoke.
Matheson said Sullivan failed to show sufficient knowledge to make the charge and that there was no showing that Tucker violated his duty or intended to violate any law. He also pointed out that Tucker has been re-elected twice since that campaign appearance.
Two other allegations stemmed from Tucker's failure to file charges against former Spokane firefighter Daniel Ross in a firehouse sex scandal involving a 16-year-old girl and failure to prosecute several Spokane police officers involved in the March 18, 2006, fatal confrontation with Otto Zehm in a North Side convenience store.
During his ruling, Matheson said that Tucker has exercised prosecutorial discretion in his handling of the Ross and Zehm cases under the power granted to him by state law.
The judge said he realizes the death of Zehm is "particularly sensitive," but Tucker has the authority to defer any action until a federal investigation and criminal case against Thompson is completed.
The U.S. Justice Department won a federal conviction last November against Officer Karl Thompson for excessive use of force and lying to cover up the crime following an FBI investigation into the Zehm case.
Tucker has said that he was deferring any action by his office until the federal case is completed.
He reiterated that position after Friday's hearing and said he has still not received reports from the FBI. Thompson is awaiting sentencing, and his lawyers are seeking a new trial.
A fourth allegation involved Tucker's recent refusal to appear before a District Court judge in a plea bargain of an assault case.
Matheson said Tucker's decision to send a deputy prosecutor is authorized by law.
The ballot synopsis written by a state assistant attorney general was changed by Matheson on a pair of issues to reflect evidence presented at Friday's hearing, he said. That synopsis would only be used if Matheson is overruled on an appeal.
Matheson heard arguments for about two hours in the morning and then issued his decision and findings late in the afternoon.
He denied a motion by Hood to seek reimbursement for attorney fees from Sullivan. Matheson said recall is a political process that requires accessibility to the courts by petitioners.
Local journalism is essential.
Give directly to The Spokesman-Review's Northwest Passages community forums series -- which helps to offset the costs of several reporter and editor positions at the newspaper -- by using the easy options below. Gifts processed in this system are not tax deductible, but are predominately used to help meet the local financial requirements needed to receive national matching-grant funds.
Subscribe now to get breaking news alerts in your email inbox
Get breaking news delivered to your inbox as it happens.
---