News > Spokane
Wash. lawmakers' 'short session' will be dominated by budget
Sun., Jan. 8, 2012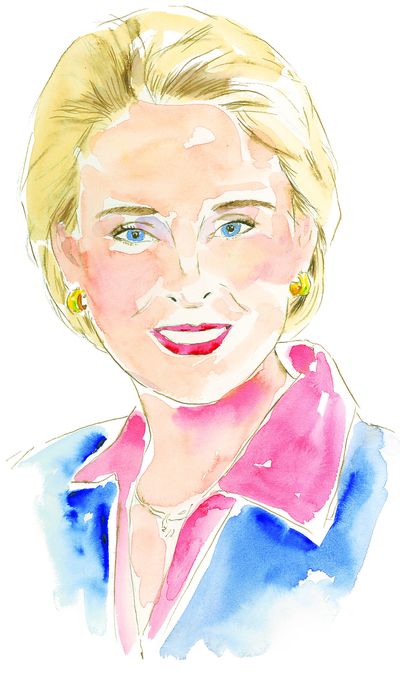 OLYMPIA – Washington legislators find themselves in familiar territory as they return to the Capitol this week.
The General Fund budget they thought they had shored up through a series of cuts and accounting maneuvers last spring is out of balance for what's left of the current fiscal cycle.
Washington Gov. Chris Gregoire has proposed a series of cuts to key state programs for schools, colleges, health care and public safety. No one, including Gregoire, likes those cuts, and the institutions that deliver them and interest groups that rely on them are already lobbying to protect their budget items.
Democrats are talking about raising taxes, or at least ending some business tax exemptions, to bring in more money. Republicans are fighting any tax increases, contending that state revenues are up, so there's no need for more taxes. Instead, they want government reforms that will deliver more for less.
"It's going to be all about the budget," House Minority Leader Richard DeBolt, R-Chehalis, said last week.
Senate Majority Leader Lisa Brown, D-Spokane, said lawmakers "have a responsibility to balance the budget. We also need to pass a budget that's morally responsible."
Washington residents can be forgiven if they're experiencing Yogi Berra's famous description of "déjà vu all over again." It sounds like January 2010, January 2011, and even last November and December, when a special session was called to address the budget gap.
Asked to cut a total of $2 billion from a General Fund budget of $32 billion, legislators managed to find just under $500 million in savings in their special session between Thanksgiving and Christmas. Some of that came from cuts, but much of it was in accounting changes that delay payments or move money around.
The more difficult budget decisions remain. The most difficult of those may be a tax increase. Gregoire is pushing a half-cent increase in the state sales tax for three years, which would raise about $500 million. That money would be set aside to restore key programs that she'd eliminate from the current unbalanced budget, including about $400 million for public schools and colleges.
For the Legislature to pass such a tax increase on its own, both chambers would have to give it a two-thirds approval. Gregoire knows that's as likely as the Seahawks playing in this year's Super Bowl, but she's hoping to get a simple majority of both houses to put it on a statewide ballot and convince voters to say yes.
First, however, she'll have to convince her own party that's the right way to go. House Speaker Frank Chopp, D-Seattle, said he doesn't know what his members will support, but there is a concern about leaving some basic school programs "hanging out there for a public vote."
While Chopp can usually muster a majority vote among Democrats in the House, Brown's caucus includes a handful of more conservative members who refer to themselves as the "roadkill caucus," who often vote with Republicans to block tax increases. And even if the Senate agrees to a ballot measure on some kind of tax increase – it may not be a sales tax hike – that's no guarantee the public will say yes, she said.
"I expect we'll be asking the public to look at a revenue package, but we have to put together a budget we can live with if the public doesn't vote for it," Brown said.
In 2010, voters rejected several tax increases, including one that amounted to an extra 2 cents per can of soda and a sales tax on certain exempt items like candy and gum.
Republicans say they want government reforms before any tax increase and may try to push for a "reform package" as a ballot alternative to any tax plan the Democrats support. Among the changes DeBolt said they might place in that package would be GOP favorites like faster permits for new and expanded businesses, a suspension of Growth Management rules in distressed counties, declaring hydropower to be "green energy" and possibly allowing slot machines in nonreservation card rooms.
As if budget problems weren't enough to fill the 60 days allotted for this "short session," the Legislature is also being asked to dive into one of the more contentious issues of the last decade: the legalization of same-sex marriage.
"This is not a session for social reform," said Senate Minority Leader Mike Hewitt, R-Walla Walla. Focusing on that issue would "needlessly divert attention" from coming up with policies that get people back to work, said Rep. Matt Shea, R-Spokane Valley.
But if Gregoire and Democrats push same-sex marriage, Republicans are ready with hot-button social issues of their own. Late last week, a group of Senate Republicans including Bob Morton, of Kettle Falls, introduced a bill to make English the official language of the state.
Legislators may also be faced with an initiative from voters to legalize marijuana for personal use.
And there could be some extra politicking this year, as half the Senate and all of the House face re-election in the fall and some members have set their sights on statewide or congressional office.
With a lineup like this, it could become a short session with 60 very full days.
Local journalism is essential.
Give directly to The Spokesman-Review's Northwest Passages community forums series -- which helps to offset the costs of several reporter and editor positions at the newspaper -- by using the easy options below. Gifts processed in this system are not tax deductible, but are predominately used to help meet the local financial requirements needed to receive national matching-grant funds.
Subscribe to the Coronavirus newsletter
Get the day's latest Coronavirus news delivered to your inbox by subscribing to our newsletter.
---
Subscribe and log in to the Spokesman-Review to read and comment on this story