News > Spokane
TV host's DNA sample delays Spokane murder trial
Mon., June 11, 2012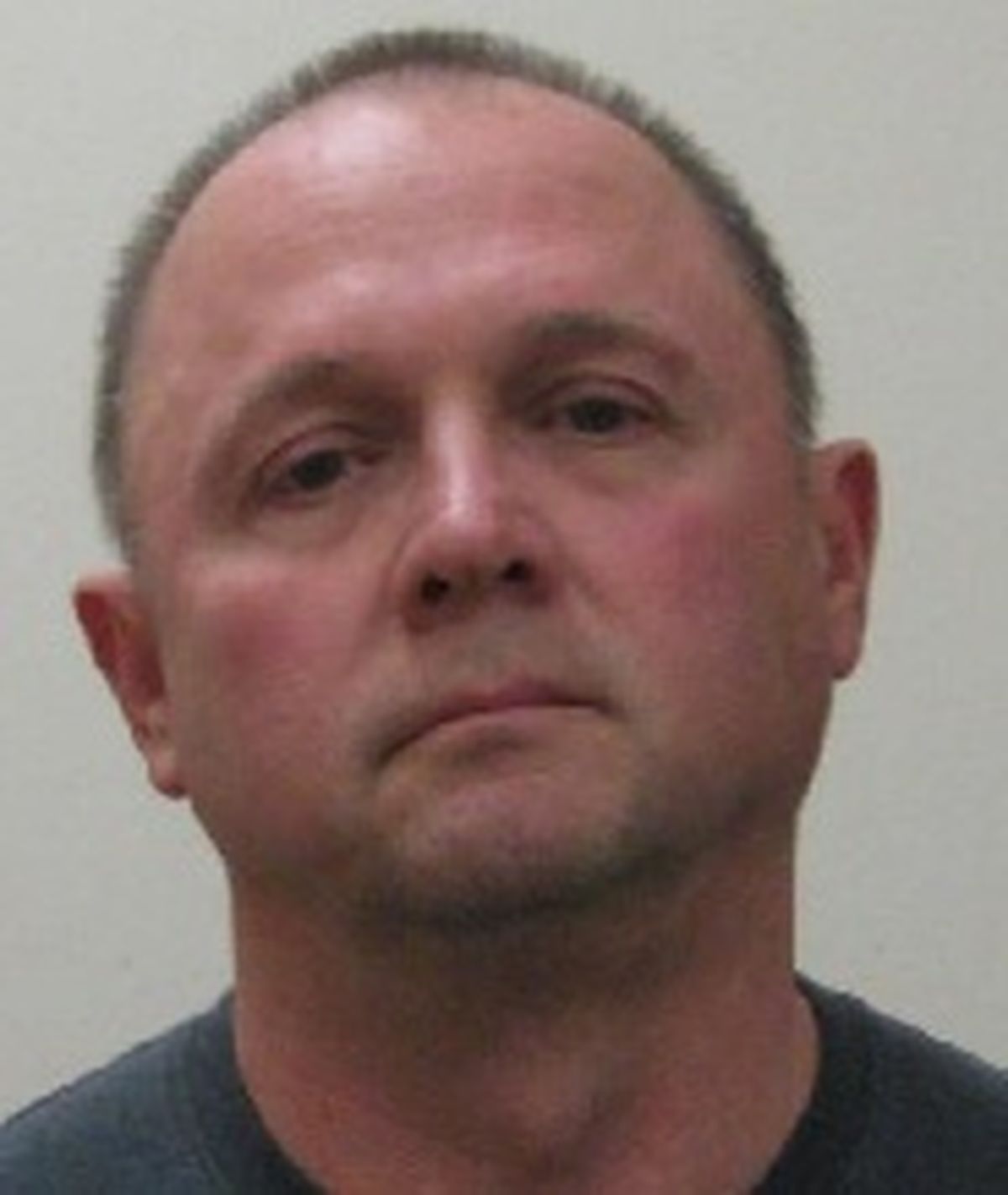 Patrick K. Gibson, 60 (sex offender registry)
The last-minute discovery that a famous TV host and an actor handled a hat worn by a killer sought in Spokane since 1992 has temporary halted the trial of a man jailed for more than a year. Lawyers will reconvene July 10 to continue the bench trial of Patrick Kevin Gibson, 60, who was arrested in May 2011 for the Nov. 7, 1992, shooting death of Valley furniture store owner Brian Cole, 48. The delay will allow Gibson's lawyers time to review new DNA evidence from prosecutors about the hat. The hat was tested for DNA in 2004, but there were too many profiles present to identify a possible suspect. DNA on a piece of a fake beard submitted for testing in late 2010 linked Gibson to the crime. Prosecutors recently realized "America's Most Wanted" host John Walsh and 1989 West Valley High School graduate Trevor St. John, who played the killer in the 1993 episode's reenactment of the shooting, handled the actual hat. Sheriff's Detective Mark Henderson, now retired, gave the hat to the show's producers. A sample of his DNA also was collected recently to compare to the DNA profile on the hat. Gibson's lawyers said the last-minute evidence was unfair, but Spokane County Superior Court Judge Tari Eitzen said today that they actually knew that Walsh and St. John had handled the hat long before prosecutors did. "This should never have been a surprise," Eitzen said. "I guess the surprise to me in all this was how easy it was to get John Walsh's DNA sample so fast. I really never thought that could be done." Eitzen said it's "real unclear to me what the chain of custody was" for the hat when it ended up on the television show. She's not sure if Henderson mailed the hat to the show, or if he kept and eye on it the entire time it was used. "Who would think that a detective would take a hat and give it to somebody to do a reenactment? How could this happen?" she asked. Henderson did not immediately return a phone call seeking comment Monday. Producers for "America's Most Wanted" also have not responded to questions from a reporter. Eitzen is charged with deciding whether prosecutors have enough evidence to convict Gibson because he made the unusual decision to forgo a jury trial. She said she'll listen to testimony from defense and prosecution experts about the DNA and is allowing the defense to recall any past witnesses to counter the new evidence in the midst of trial, which began May 29. "This isn't about retesting the hat," she said. "It's about for the first time getting the DNA profiles of others who touched it. I did not understand that sequence the first time I rule on this issue." "Those profiles are in evidence and I'm going to be really curious what the experts say," she continued. Gibson, a level 3 sex offender, is accused of shooting Cole during a botched robbery at Cole's Furniture Store in East Sprague Avenue in Spokane Valley. Prosecutors believe he also robbed a children's clothing store in Coeur d'Alene three hours before the murder. His extensive criminal history includes convictions for rape and robbery in Multnomah County, Ore., in 1979, as well as kidnapping in Nevada in 1978. He was convicted of bank robbery in federal court in California in 1996 and served 12 years in prison. His stay in federal prison led Gibson to become a member of one of the federal government's most secretive programs: the federal witness protection program. Gibson told Spokane County sheriff's Detective Michael Drapeau after his arrest last year that he shared a prison cell with a man who admitted to killing government witnesses and executing a family that included children. That man and his girlfriend, identified through federal prison records as Dustin Honken and Angela Johnson, were sentenced to death and are in federal prison for the murder of five people, including two girls ages 6 and 10. Johnson's sentence was overturned by an appellate court in March. Gibson's information from his jailhouse stay with Honken apparently helped prosecutors solve the case. "I decided to do the right thing," Gibson told Drapeau, according to court records. "I just tried to make amends for my past wrongs." Gibson told Drapeau he would need to be isolated at the jail because he is a protected witness. Drapeau said he informed the jail of that, according to court documents.
Local journalism is essential.
Give directly to The Spokesman-Review's Northwest Passages community forums series -- which helps to offset the costs of several reporter and editor positions at the newspaper -- by using the easy options below. Gifts processed in this system are not tax deductible, but are predominately used to help meet the local financial requirements needed to receive national matching-grant funds.
Subscribe now to get breaking news alerts in your email inbox
Get breaking news delivered to your inbox as it happens.
---