News > Obituaries
Obituary: Belbin, John Chesley
Age 65
Sun., June 17, 2012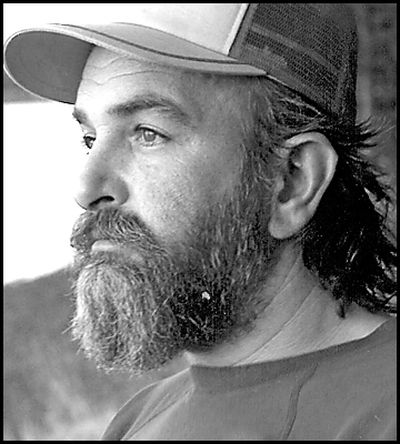 BELBIN,

John Chesley
(Age 65)

John passed away Tuesday, May 8, 2012 from cardiac arrest while on a morning walk near his new home in Wallace, Idaho.
Born March 7, 1947 in Concord, New Hampshire, he was the youngest of four children.
From childhood until his last days, John embodied the motto of his native state: "Live Free or Die".
John enlisted with the US Navy in 1964 where he served on an aircraft carrier in the Gulf of Tonkin.
His ship was decommissioned in Seattle and upon release from service he chose to stay in the Northwest.
He completed an associate degree in criminal justice and worked as a Snohomish County Deputy Sheriff for eight years.
He later worked as a foreman for Cadman Rock in western Washington until moving to Harrison, Idaho in 1995.
He drove truck locally for Pugh Brothers of St. Maries and then over the road across the U.S., Canada and Mexico until he retired last year at the age of 64.
John was an avid hunter and outdoorsman.
He had a passion for collecting guns and was an excellent marksman.
He loved living in Idaho where he could look out his window to find deer in his apple orchard and a herd of elk grazing in his neighbor's field across the road.
He dedicated his later years to raising his stepdaughter Serena and providing her a college education.
He was so proud to see her graduate as a doctor of veterinary medicine.
John is survived by two sons, Troy and Tom Belbin; stepdaughter, Serena Copley; sister Norma McFarland; grandchildren Kaile, Daniel, Madison and Brian Belbin and step-grandchildren, Karlynn and Thomas Copley.
He is preceded in death by his father, Chesley John Belbin; mother, Caroline Belbin; brother, Alfred St. Paul and sister, Louise Bailey.
Those who knew him knew his tales and adventures were endless.
Now, his adventure continues.
We will all dearly miss him.
Military honors and inurnment will be held Thursday, July 5, 2012 at 9:45AM at the Washington State Veteran's Cemetery, 21702 W. Espanola Rd., Medical Lake, WA.
Please visit John's on-line memorial at www.hennesseyfuneralhomes.com. Arrangements entrusted to:
Local journalism is essential.
Give directly to The Spokesman-Review's Northwest Passages community forums series -- which helps to offset the costs of several reporter and editor positions at the newspaper -- by using the easy options below. Gifts processed in this system are not tax deductible, but are predominately used to help meet the local financial requirements needed to receive national matching-grant funds.
Subscribe to the Coronavirus newsletter
Get the day's latest Coronavirus news delivered to your inbox by subscribing to our newsletter.
---