News > Obituaries
Obituary: Solan, James Thomas
Age 60
Thu., June 21, 2012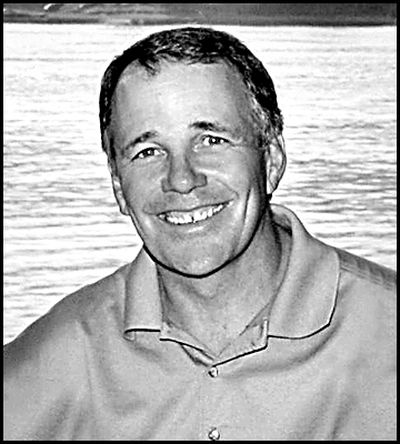 SOLAN,

James
Thomas
(Age 60)

Jim passed away Friday, June 15, 2012 at his home in Spokane.
The diagnosis of brain cancer caught us all off guard, but his courage, optimism and the ability to try to enjoy each day inspired all who knew him.
Jim was born May 1, 1952 in Seattle, WA to James and Margaret Solan.
He was raised in Aberdeen, WA, one of six children.
After graduating from high school, he attended and graduated from Gonzaga University and Gonzaga University Law School.
While at Gonzaga, he quickly met Linda Apple, the love of his life, and they were married in 1977.
Soon they were blessed with two children, James and Amy and his family quickly became his pride and joy.
Last year he was thrilled to welcome Amy's husband Jacob Parks into our family.

Jim practiced law in Spokane for 33 years.
In 1988, he and his partners established the law firm of Solan, Doran, Milhem and Hertel.
Recently, he and his partners Robert Milhem and Jerry Hertel celebrated 24 years of practicing together.
He took great pride in both this lasting partnership and in his practice, working for injured and disabled clients.
All who knew him would agree that his passion for golf may have been unsurpassed.
He was a member at the Spokane Country Club, and traveled the world playing in the MacDonald/Kiely Ryder Cup.
His love and respect of the game never ceased; ready to play even during his last days.
Close behind was his love of basketball.
He was both a lifelong Zag supporter and player on Joey's Brewer recreation league team, retiring just a couple of years ago.

He felt strongly about helping those less fortunate and sat on a number of community boards.
After a trip to Kenya he made lifelong friends with a Masai community and helped them to establish their first school.
Jim will always be remembered for his vitality and joy of life.
His charisma, smile, laugh, and the ability to tell an Irish joke will not soon be forgotten.
His innate ability to be inclusive garnered him friends in many varied areas of his life and he truly cherished them all.
He was preceded in death by his father, James Solan and father-in-law Vernon Apple.
He is survived by his wife, Linda Solan; his children James Solan and Amy (Jacob) Parks; mother Margaret Solan; sisters Sally (Mike) Barnes and Peggy Solan; brothers Michael, William (Janet) and Steven (Susan) Solan; and mother-in-law Yvonne Apple.

A Mass of Christian burial will be held at St. Aloysius Catholic Church, Friday, June 22, 2012 at 1pm.
There will be a vigil service Thursday, June 21, at 7 pm, also at St. Aloysius Church.
In lieu of flowers, memorial contributions can be made to Gonzaga University Great Teachers Program, Hospice of Spokane or the charity of your choice.
Please visit Jim's memorial at www.hennesseyfuneralhomes.com.
Local journalism is essential.
Give directly to The Spokesman-Review's Northwest Passages community forums series -- which helps to offset the costs of several reporter and editor positions at the newspaper -- by using the easy options below. Gifts processed in this system are not tax deductible, but are predominately used to help meet the local financial requirements needed to receive national matching-grant funds.
Subscribe now to get breaking news alerts in your email inbox
Get breaking news delivered to your inbox as it happens.
---