News > Spokane
Prosecutors: Stark murder planned
Defense says Moore didn't plot to kill his girlfriend's husband
Thu., May 10, 2012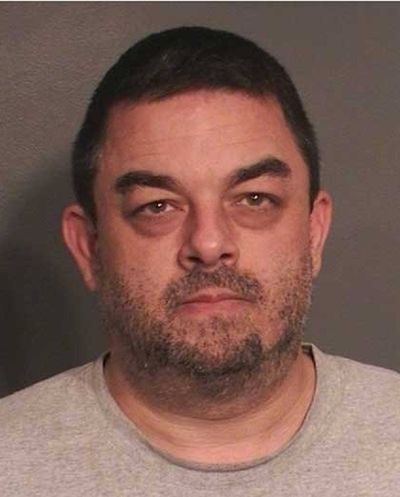 A Southern California man is either a calculated killer who persuaded his lover to gun down her husband or simply a concerned man who tried to get the dead man's insurance settlement to help keep his prostitute girlfriend out of prison.
Attorneys described a chaotic web of relationships during the opening arguments in the trial of Brian L. Moore, 45, who is charged with first-degree murder by accomplice and conspiracy to commit first-degree murder in connection with the Dec. 9, 2007, slaying of Dale R. Stark.
"This crime did not start with the first squeeze of the trigger. It was pre-planned," Deputy Prosecutor Larry Haskell told the jury. "You are also going to hear about greed. You are going to hear about twisted love."
Stark was shot to death by his estranged wife, Shellye Stark, 50, who was convicted in 2009 of the slaying and sentenced to 51 years in prison after a jury didn't believe her claims of self-defense and forced prostitution. However, appellate judges in 2010 ordered a new trial when they found fault with jury instructions and other legal technicalities.
On Wednesday, Moore's defense attorney Jeffrey Compton said Spokane Police investigators and prosecutors took information they uncovered and put the "worst possible spin on everything Mr. Moore has said or done."
"People are blessed with an imagination," Compton said. "There was never any plot on the part of Shellye Stark or Brian Moore to kill Dale Stark. We are convinced that when you have the opportunity to hear from everybody, you will return the only just verdict and that is not guilty."
The victim's son, Christopher Stark, said his father was a traveling salesman who typically only spent one weekend at their South Hill home during the month. He and his mother, Shellye Stark, became estranged, and she eventually moved to Southern California, where she started advertising herself online as a prostitute under the name Nikita Jennifer.
She met Moore, who worked as a paralegal and managed a building that catered to lawyers, and they became romantically involved despite Stark's unsettled divorce in Spokane and Moore's longtime marriage to another woman. About the same time, Dale Stark became romantically involved with his housekeeper.
Christopher Stark, 22, said his father had a legendary temper and that he and his mother would sometimes work two hours to clean up after one of his rants. However, the younger Stark said his father never became physical.
Moore eventually helped Shellye Stark draw up documents for a no-contact order and a divorce settlement that awarded her the house. It was on the night those documents were delivered by Shellye Stark, Christopher Stark and his cousin Dale Johnson when the shooting took place.
The three were waiting when Dale Stark got home after midnight on Dec. 9, 2007. Christopher Stark and his cousin immediately tried to leave. "When he was told he needed to vacate the house, he asked if I knew about this. I kind of froze," Christopher Stark said. "He turned toward my mother; that's when I left."
Almost immediately, shots rang out. Officers quickly arrived to find Shellye Stark sitting cross-legged in the driveway, rocking back and forth "in complete shock," Officer Maurio Juarez said.
And almost immediately, Dale Johnson was on the phone with Brian Moore, telling him what had just transpired.
Christopher Stark said he eventually was given the entire amount from his father's life insurance settlement, more than $400,000. He said he used some of the money to pay for professional advisers, paid off some loans and invested in a medical marijuana growing operation in California operated by Brian Moore.
"Did you consult with anyone whether this was a sound investment?" Haskell asked Stark. "I didn't," he replied.
Asked how much of $400,000 he had left, Christopher Stark said he checked a couple weeks ago and the amount was somewhere between $100 and $200.
Local journalism is essential.
Give directly to The Spokesman-Review's Northwest Passages community forums series -- which helps to offset the costs of several reporter and editor positions at the newspaper -- by using the easy options below. Gifts processed in this system are not tax deductible, but are predominately used to help meet the local financial requirements needed to receive national matching-grant funds.
Subscribe to the Coronavirus newsletter
Get the day's latest Coronavirus news delivered to your inbox by subscribing to our newsletter.
---