Homicide suspect arrested
Detectives search Spokane Valley home afterward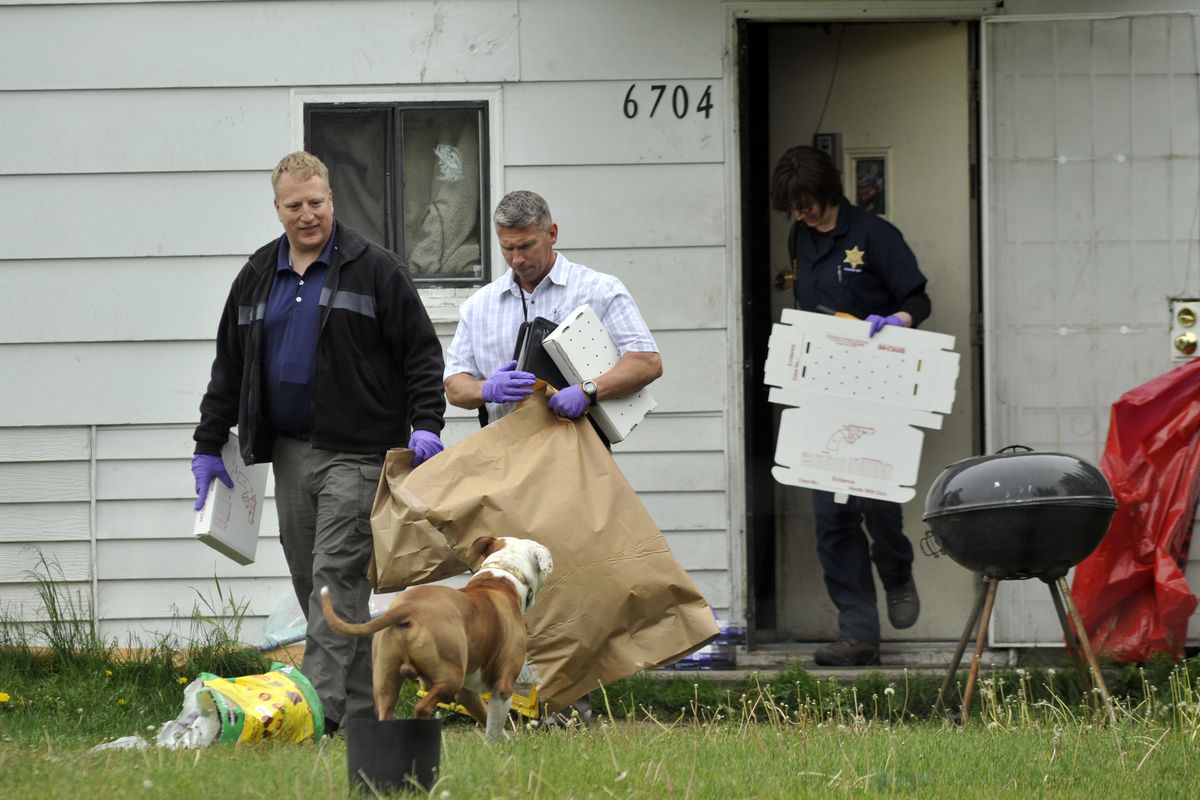 A suspect was arrested Tuesday in Spokane Valley for the May 12 shooting death of a 44-year-old man.
Shane Caleb Smith, 38, is accused of killing Warren Scott Flinn, who was found badly injured May 13. Flinn died May 16 at a local hospital from what the medical examiner's office ruled were gunshot wounds to his head.
Details on what led detectives to identify Smith as a suspect were not immediately available. Detectives and forensic specialists searched a home at 6704 E. Third Ave. at about 5 p.m. Tuesday after Smith was arrested there.
"The detectives did an outstanding job," said Deputy Craig Chamberlin, Spokane County Sheriff's Office spokesman. "They've been working nonstop following up on all leads."
Investigators believe Flinn was a transient, but court records show he lived at an address on South Audubon Street in September. He also spent time in Florida and California, where he had felony convictions for burglary.
Smith's criminal history includes convictions for drunken driving, second-degree malicious mischief, obstructing a law enforcement officer, residential burglary and second-degree escape, according to news archives.
---