News > Spokane
FBI assisting in pipe bomb probe
UPDATED: Thu., May 24, 2012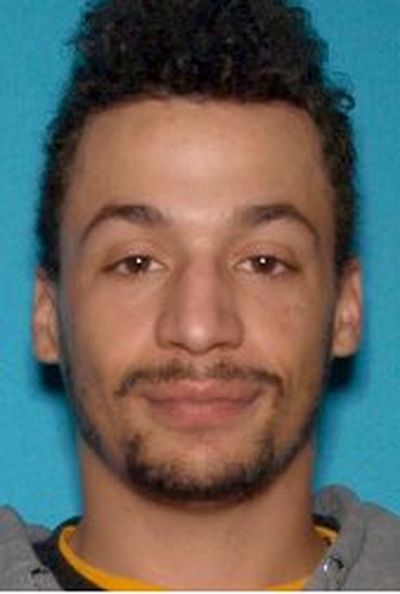 Federal authorities are assisting in the investigation of a home-made bomb found by Spokane police while taking an alleged parole violator into custody. The suspect, identified today as 25-year-old Michael James Pauckert, surrendered to police late Wednesday following a standoff with officers at a home in the 1400 block of West Alice Ave. The pipe bomb was found in the home's garage and and technicians that examined the explosive device determined it appeared to be a viable weapon. The bomb squad rendered the device safe at 5:30 this morning, police said without elaborating. The bomb squad includes an FBI agent, who is continuing to assist in the investigation, which could lead to additional charges, police said. Frank Harrill, agent in charge of the Spokane office of the FBI, said the investigation is in its preliminary stages. He said he couldn't comment on whether other arrests are possible. "We're working cooperatively with the Spokane police," he said. Pauckert was described by officers as a fugitive sex offender from Kootenai County, who reportedly had been staying at the home with his girlfriend and was armed with a pistol. Police contacted him about 530 p.m. Wednesday, when his girlfriend and her child were out of the home, and Pauckert initially refused to surrender. He changed his mind after the local SWAT team arrived in an armored vehicle and took up positions outside the home. Pauckert was convicted of lewd conduct with a child and two counts of statutory rape in October 2006, according to online records.
Local journalism is essential.
Give directly to The Spokesman-Review's Northwest Passages community forums series -- which helps to offset the costs of several reporter and editor positions at the newspaper -- by using the easy options below. Gifts processed in this system are not tax deductible, but are predominately used to help meet the local financial requirements needed to receive national matching-grant funds.
Subscribe to the Coronavirus newsletter
Get the day's latest Coronavirus news delivered to your inbox by subscribing to our newsletter.
---