Sports > Gonzaga basketball
Blanchette: Late night turned out to be fun
Tue., Nov. 13, 2012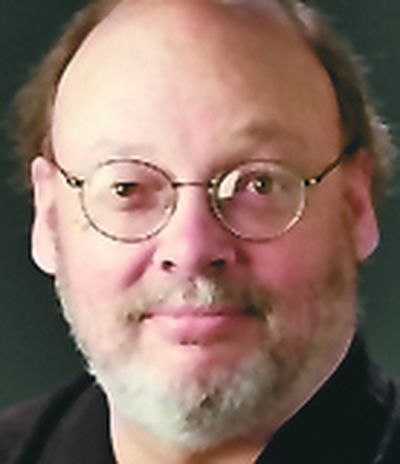 Good thing ESPN set aside 24 hours for its Tip-Off Marathon that started Monday night at Gonzaga's rollicking Kennel. West Virginia needed nearly that long to make a shot. Does Spokane's new single-stream recycling program take bent rims and cracked backboard glass? How would a club pro help a 3-point shooter with a slice? Is it possible that Mountaineers coach Bob Huggins actually went out and restocked his team with worse marksmen than he had a year ago? All good questions, but not nearly as intriguing as this: Just how far will the Zags take their peeps in 2013? Seth Greenberg, the erstwhile Virginia Tech coach, went on TV during Gonzaga's 84-50 beatdown of the Mountaineers and called the Bulldogs "a Final Four team," the sort of thing that's silly to say in mid-November and is bound to set coach Mark Few's eyes a-rolling. So forget the hype, at least for now. Enjoy the fun. And that's not to imply that every encounter with a brand-name basketball team is going to be a happy rout. Even if the Zags play as well as this every night out, they're not always going to get the kind of cooperation they received from West Virginia. This wasn't supposed to unfold it quite this fashion. The Mountaineers had restocked with three transfers from La Salle, Dayton and Boston College – two of them double-figure scorers – and returned a dirty-work glue guy, Kevin Noreen, whose broken ankle last season had coincided with the team losing nine of its last 13, including a 77-54 humiliation administered by Gonzaga in the first round of the NCAA tournament. It was after that game that Huggins was moved to say, among other things, "We haven't hit any shots for a month." Well, make that eight months. In fact, other than the stakes and the venue, Monday's amusement was eerily reminiscent of the pounding in Pittsburgh. Deja never had so much vu. West Virginia made just 32.7 percent from the field in that one; the Mountaineers needed a flourish to finish at 27 percent here. Once again, the Bulldogs from the Finesse Coast were thoroughly unbowed by the envoys from the Big Tough Conference in a 52-foul grindfest, even winning the rebound count. And that's even with all the extra work the Mountaineers get fetching their own misses in practice. Shortly after ESPN switched over from Monday Night Football, the Mountaineers went through a seven-minute stretch during which they missed five straight shots and turned the ball over eight times. This is why a Southern Utah or another appetizer is a welcome addition to the menu, but Huggins prefers to dive right into the entrée. But it wasn't so much that the Mountaineers hadn't played – it almost appeared they hadn't practiced. At the end of that slice of truly miserable West Virginia basketball, the Zags led 17-2 – despite having missed 10 of their own first 11 shots. Those sorts of dry spells figure to be rare for the Bulldogs. There is no suggestion that Kevin Pangos and Gary Bell Jr. are going to be any less sensational as sophomores than they were as freshmen. If anyone carried the Zags to that big early lead, it was swingman Guy Landry Edi, who won't be playing catch-up as he was after missing the first eight games a year ago. "Guy did a nice job battling some bigger, more explosive athletes than him," said Few, "and did a nice job carving out space on the glass, and then slowing down and making strong, simple plays." It was astonishing to see Gonzaga get just 11 points from its formidable inside players in the first 20 minutes – and still lead by 27. And, yes, we haven't even seen Kelly Olynyk on the floor yet. Gauging their expanse of possibility hasn't been a problem for this program for a decade or more now, but no matter how often the Zags have handled a marquee team in the early season, the performance has rarely been so dominant. "It's nice to be able to face that type of athleticism – there were a lot of athletes on the floor," Few acknowledged, "and that type of physical play and pressure, and be able to function. "It will serve us well as we head down the road." The next big stop on that road, after another home tuneup come Sunday, is the Old Spice Classic in Florida. West Virginia's in that event, too, on other side of the bracket. There's at least one network hoping they don't meet in the title game. Air time, even blocked off 24 hours a time, is too precious.
Local journalism is essential.
Give directly to The Spokesman-Review's Northwest Passages community forums series -- which helps to offset the costs of several reporter and editor positions at the newspaper -- by using the easy options below. Gifts processed in this system are not tax deductible, but are predominately used to help meet the local financial requirements needed to receive national matching-grant funds.
Follow along with the Zags
Subscribe to our Gonzaga Basketball newsletter to stay up with the latest news.
---