News > Obituaries
Obituary: Mcconnaughey, Dr. John B.
Age 68
Wed., Oct. 17, 2012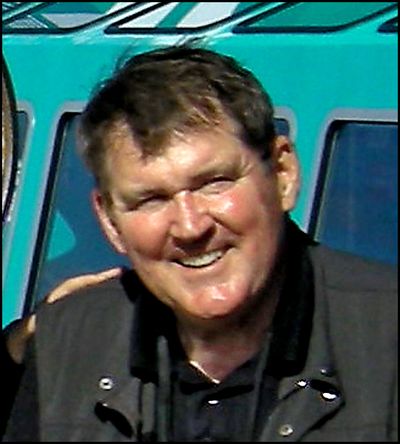 McCONNAUGHEY, Dr. John B.
(Age 67)

Spokane, WA.
- Dr. John B. McConnaughey, age 67, died at his home Tuesday, October 9, 2012 after a long and courageous struggle with amyloidosis.
Dr. McConnaughey was born in Philadelphia on October 25, 1944 to Robert K. and Marianne B. McConnaughey.
He graduated from Landon School in Bethesda, MD., where he excelled as a student and athlete.
He attended Dartmouth College, where he played football, and graduated from Colorado State University and the University of Maryland School of Dentistry.
He was a Veteran, having served as a Captain in the United States Air Force; he was stationed at Fairchild Air Base.
He practiced general dentistry in Spokane for 34 years until his retirement in 2010.
His choice of career was perfect for him, as his patients loved him nearly as much as he loved practicing, and he was well-known for the quality and excellence in his practice.
He always made patients feel welcome, and as a result, he was much loved in the community.
Outside of his professional life, John was an active man, enjoying hiking, biking, golfing and skiing, and again he was very engaged in these communities.
He was on the board that helped Mt Spokane gain non-profit status, and the mountain was one of his favorite places to recreate and relax.
He also enjoyed training black labrador retrievers for many years, and loved his dogs.
This activity had to take a back burner though when he had children, as much spare time was invested supporting them in their various activities; he coached soccer games, refereed ski races, and cheered hard at all of their events.
John's strongest affection was reserved for his family, and he loved his children, granddaughter and wife more than anything else.
He shared his love of travel with his family, as they took many adventures together around the States, and to Europe and Asia.
As with everything else, he loved to learn about how people lived and soak up different cultures.
John's love for life was palpable and infectious.
He had a way of making every person he knew feel special, always wanting to find out about their lives and show that he cared.
Dr. McConnaughey is survived by his wife of eleven years Laura of Spokane, his children, John (Shawna) of Morehead City, NC, Mariah and Cory of Spokane, stepson, Clayton Paull, of Spokane, one granddaughter, Nakayla, and brothers Robert (French) of Thetford, VT., David (Katherine) of New Canaan, CT., and Terry (Lori) of Bethesda, MD.
His wife of 18 years, Jeannie, predeceased him in 1997.
Friends are invited to join the family for a celebration of Dr. McConnaughey's life at 1pm on November 4th at Mitcham's Barn, Mt Spokane Road.
For further details, please visit this website at www.tinyurl.com/Johnmcconnaughey. Memorial contributions in lieu of flowers may be made to Hospice of Spokane and Mt.
Spokane Ski and Snowboard Park.
Arrangements have been entrusted to:
Local journalism is essential.
Give directly to The Spokesman-Review's Northwest Passages community forums series -- which helps to offset the costs of several reporter and editor positions at the newspaper -- by using the easy options below. Gifts processed in this system are not tax deductible, but are predominately used to help meet the local financial requirements needed to receive national matching-grant funds.
Subscribe now to get breaking news alerts in your email inbox
Get breaking news delivered to your inbox as it happens.
---