Sports
Blanchette: Eagles march on with two-headed QB
Sat., Oct. 20, 2012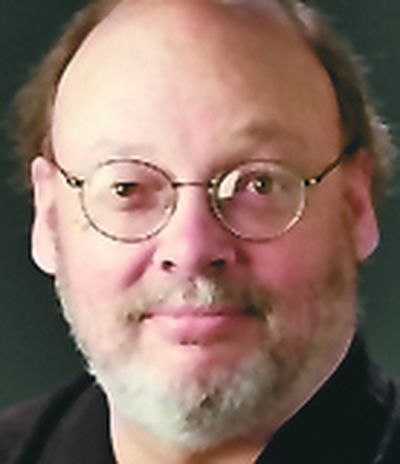 A doggie door gives a pit bull more resistance than what Todd Davis faced on his blitz dead up the middle. That started the whole thing. The rest was all tumult, ad-libs, anxiety and wonderment. Third-and-goal has never been like this before. But Vernon Adams can do that to a football game. This was long before Eastern Washington had to survive a Hail Mary to outlast Sacramento State, 31-28, and shakily preserve its No. 1 ranking among college football's middle class Saturday at Roos Field. And yet it was about the only thing that could have turned all the fourth quarter back-and-forth into anticlimax.  When Adams saw his blitzing pursuer zeroing in, the Eagles' young quarterback ducked and stepped to his left, only to find the Hornets' Trent Eskew overrunning freshman T.J. Boatright, who was doing some earnest OJT at left tackle. So Adams eluded that danger with a pivot and jab to his right. Except, oops, more danger: the Hornets' Ben Cowger. So another spin, another retreat, another face-to-face with the relentless Askew. By this time, Adams wasn't stopping and starting as much as he was just a series of spasms, buying inches of red real estate with each shudder. Oh, dear. Here was Davis again, and he and Askew were joined by Trevor Kelly and someone – the referees flagged Askew, but it's doubtful even they were sure – grabbed Adams' facemask. And again he escaped, still bearing east when Davis made one last burst, only to be cut down by the recovering Boatright. By this time, Adams and the ball – which was snapped at the Sacramento State 10-yard line – were at the 34, but he turned upfield, into the path of Cowger again, made him look silly with a wiggle and finally raised his eyes toward the end zone. The ball left his hand at the 25, sailed past the fingertips of diving cornerback Osagie Odiase and settled into the hands of receiver Greg Herd in the end zone. The whole business took 12 seconds, and felt like 12 minutes. Geez, Vernon, any doubt about threading a pass like that after so much adrenalized anarchy? "Nah, he was open," the freshman shrugged. "Plus, I had the wind with me. I knew it was going to zoom in there." So, all that and a weather report, too. Vernon Adams, ladies and gentlemen. Five-and-oh as EWU's starting quarterback. And yet on this day, not the finishing quarterback. If Eastern's odyssey to the 2010 FCS national title was adorned with serendipity and craziness, and it was, this 2.0 version might be stranger still, whether it ends in that kind of glory or not. Barely seven minutes after Adams had dazzled a gathering of 8,714 with his serpentine ways and the Eagles nursing a 10-7 lead, EWU coach Beau Baldwin tossed the football book of do's and don'ts into the burn barrel and replaced him with Kyle Padron, the SMU transfer Adams had leapfrogged a few weeks ago. Baldwin did it again in the fourth quarter, the game still a three-point ulcer farm, and Padron produced the clinching points. To recap: Vernon Adams, 17 of 21, 169 yards, two touchdowns. And helping signal in plays in crunch time. No mad scientist, Baldwin had his reasons: 1) Padron's progress in practice, and 2) both times the stronger-armed junior was sent in, the Eagles were heading into a wind of up to 20 mph. "And Vernon almost needed some mental relief," Baldwin said. "After last week, I felt like he'd been through a season already. You could see it in his eyes in the TV version (of the game video). I think it was a weight off his shoulders today that he didn't have to feel it was all on him." In Adams, Baldwin has a talent he compared to running back Taiwan Jones, the current Oakland Raider, or a basketball player who hucks up "the 26-footer and you're like, 'Don't shoot, oh, nice shot.'" Padron is a slinger – he picked a low snap off the ground and hit Ashton Clark 26 yards away almost without looking – but no statue (he had runs of 13 and 21 yards). The disparate talents are not irrelevant. "It's almost like I've got two sets of plays I can call," Baldwin said. Mostly, Baldwin will play both – whenever – because he believes he can. "They can handle it," he said. "They are so for each other. This hasn't been the easiest situation for Kyle the last four weeks, and all he ever did during this time was help Vernon. "My gut says this is going to work." The same gut that was churning when Vernon Adams was turning the red turf into his own Tilt-a-Whirl. Yes, it could be quite a ride.
Local journalism is essential.
Give directly to The Spokesman-Review's Northwest Passages community forums series -- which helps to offset the costs of several reporter and editor positions at the newspaper -- by using the easy options below. Gifts processed in this system are not tax deductible, but are predominately used to help meet the local financial requirements needed to receive national matching-grant funds.
Subscribe to the sports newsletter
Get the day's top sports headlines and breaking news delivered to your inbox by subscribing here.
---
Subscribe and log in to the Spokesman-Review to read and comment on this story