News > Nation/World
People: Bruce Springsteen's 'Born to Run' draft draws $197,000
Fri., Dec. 6, 2013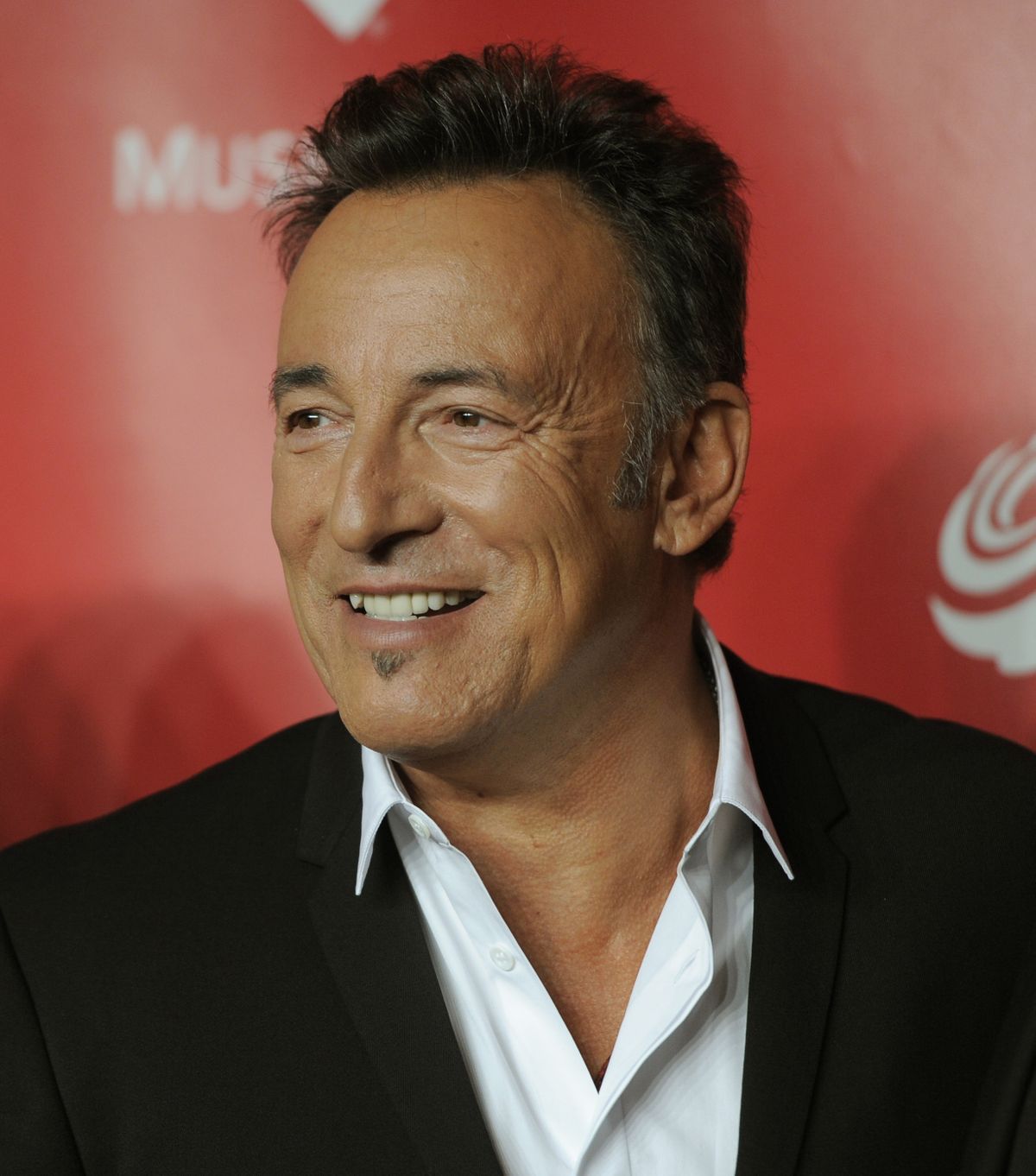 Springsteen
Someone was willing to pay big bucks for an early glimpse of what would become the Boss' "runaway American dream."
A handwritten, working lyric sheet for Bruce Springsteen's 1975 hit "Born to Run" sold at Sotheby's on Thursday for $197,000, well exceeding presale estimates of between $70,000 and $100,000.
The auction house didn't reveal the identity of either the seller or the telephone bidder who bought the document, which used to be in the collection of Springsteen's former manager, Mike Appel.
The title track of Springsteen's 1975 multiplatinum album has revved up generations of fans, from its opening view of "the streets of a runaway American dream" to its high-octane chorus: "tramps like us/baby we were born to run." Some Springsteen aficionados still refer to themselves as "tramps."
Most of the lines in this rough 1974 version are apparently unpublished and unrecorded, but the manuscript does include "a nearly perfected chorus," the auction house said. It's one of only two identified manuscripts that include the rock anthem's most famous lines, according to Sotheby's.
"This town'll rip the (out your) bones from your back / it's a suicide trap (rap) (it's a trap to catch the young) your dead unless / you get out (we gotto) while your young so (come on! / with) take my hand cause tramps / like us baby we were born to run," reads the manuscript, written in blue ink on an 8 1/2-by-11 sheet of ruled notepaper.
Lee's 'Game of Death' jumpsuit sold
The yellow jumpsuit worn onscreen by martial arts legend Bruce Lee in the movie "Game of Death" has sold at a Hong Kong auction for $100,000.
The yellow suit with black stripes down the sides went to an unidentified telephone bidder at Spink auction house's Thursday night sale.
It was part of a collection of 14 items of Bruce Lee memorabilia that raised more than $258,000.
The selling price was about triple the auction house's initial estimate.
Lee died in 1973 at the age of 32 before he could complete the film, which was released posthumously in 1978.
Bynes back with parents, lawyer says
A lawyer for Amanda Bynes says the actress has left an inpatient mental health treatment facility and is back with her parents.
Attorney Tamar Arminak on Thursday confirmed the 27-year-old actress's release after several months of treatment.
Bynes has been in treatment since July, when she was placed on a psychiatric hold after starting a fire in a driveway in her hometown of Thousand Oaks, Calif.
Arminak wrote in a statement to People magazine that Amanda Bynes' treatment will continue and she is considering returning to school to study fashion design.
The birthday bunch
Actress JoBeth Williams is 65. Actor Wil Shriner is 60. Rock musician Peter Buck (R.E.M.) is 57. Actress Colleen Haskell is 37.
Local journalism is essential.
Give directly to The Spokesman-Review's Northwest Passages community forums series -- which helps to offset the costs of several reporter and editor positions at the newspaper -- by using the easy options below. Gifts processed in this system are not tax deductible, but are predominately used to help meet the local financial requirements needed to receive national matching-grant funds.
Subscribe now to get breaking news alerts in your email inbox
Get breaking news delivered to your inbox as it happens.
---