News > Spokane
Authorities probe Craigslist rant: 'Goodbye cruel world'
Man killed by police may be linked to threats of random killings
Thu., Feb. 7, 2013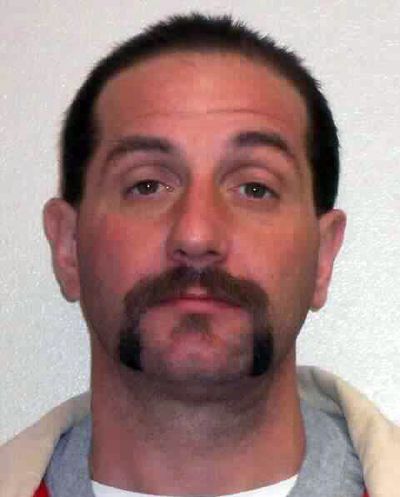 A man killed by Spokane police Tuesday may have authored a chilling farewell on Craigslist that outlined his plans to begin randomly shooting people just hours before the fatal confrontation.
Investigators are looking into whether Jacob I. Dorfman, 52, was responsible for the message posted in the Rants and Raves section of the popular online billboard Monday about 4:15 p.m., just nine hours before his deadly confrontation with law enforcement on Spokane's South Hill.
"I tried to live this life and ignore how cruel it can be," the post said. "Though no matter it just seems useless. I bought a gun to shoot myself. But first I figured to kill someone else. What a shame to waste a life. I couldn't decide who really needed to die. Should I shoot a criminal? Or is it time for a good guy to go? Oh hell, I guess I'll just start shooting whoever happens to be in the way. Goodbye cruel world, goodbye, and when I'm down in the ground this sick world will keep going."
The post was titled "Goodbye cruel world (apt. 2)."
Dorfman lived in Apartment 2 at 801 S. Adams St., court documents show.
Russ Mailloux came across the post about 7:45 p.m. Monday and called police.
"I couldn't believe what I was reading," Mailloux said. "I just knew that with all these mass killings that are going on, that if there was any chance this person was going to do that, the police had to be involved."
Investigators are looking into a possible connection between the Craigslist post and Tuesday's shooting, Washington State Patrol spokesman Trooper Troy Briggs confirmed Wednesday.
Spokane police shot and killed Dorfman after he allegedly fired shots from a pistol and fled from police.
Witnesses called 911 around 1:20 a.m. to report Dorfman, who was screaming, shirtless and pacing around the intersection of Adams Street and Eighth Avenue while shooting a pistol.
When police arrived he fled in a Jeep Grand Cherokee, crashing through fences and yards before police cornered him blocks away at Ninth and Monroe. What unfolded before police opened fire remains under investigation. A handgun was recovered at the scene.
Witnesses reported seeing police in the Huckleberry's Natural Market parking lot earlier in the evening.
Mailloux said police told him he was the only person to call in about the alarming post.
"I can't believe somebody wouldn't step forward," he said. "I couldn't have been the only one that read it. It's just kind of beyond belief. Maybe that's the reason so many of these things get out of hand, because people are afraid to step forward for some reason."
Mailloux said the post was taken down shortly after he reported it.
Investigators searched the South Adams Street apartment and located a bullet hole in the hallway and a shell casing outside the building, Briggs said. Investigators towed vehicles from the scene and were searching them Wednesday. They also retrieved surveillance video from several area businesses and are reviewing them.
Officer interviews are continuing, he said. He did not say how many officers were involved or how many shots were fired.
The multi-agency Spokane Investigative Regional Response was convened following the shooting, as is protocol in officer-involved deaths. The WSP is leading the investigation.
On the day he was shot, Dorfman was set to be arraigned on charges of attempting to elude police and possession of a controlled substance stemming from a Jan. 19 arrest. Spokane County Superior Court Judge Annette Plese issued a bench warrant when he didn't show up.
Someone had posted a $15,000 bond to release him Monday from the Spokane County Jail.
Dorfman had been accused of driving the getaway car for two thieves who were stealing knives and a gun holster from the General Store at 2424 N. Division St.
He tried to escape from police in that January case before jumping out of the car and fleeing on foot. Police caught him hiding between houses on East Indiana Avenue and arrested him. They found him carrying heroin and methamphetamine.
Court records state he was too sick from taking drugs to sign his own court documents.
Dorfman was imprisoned in a Washington state penitentiary between 2006 and 2010 for first-degree burglary, second-degree assault and attempted robbery.
Mailloux said he wouldn't wish for anyone to get killed, but is relieved that more people weren't hurt. Knowing the author of the alarming post he stumbled upon has likely been stopped before others were killed brings him a little peace of mind.
"If he was distraught, I wish there was somebody who could have caught it ahead of time," Mailloux said, adding, "It's going to ease my mind some to know that if this is the person, that this is the end of it."
"Maybe that's why he was shooting," he said. "So the police would kill him and he wouldn't have to. Who knows?"
Local journalism is essential.
Give directly to The Spokesman-Review's Northwest Passages community forums series -- which helps to offset the costs of several reporter and editor positions at the newspaper -- by using the easy options below. Gifts processed in this system are not tax deductible, but are predominately used to help meet the local financial requirements needed to receive national matching-grant funds.
Subscribe to the Coronavirus newsletter
Get the day's latest Coronavirus news delivered to your inbox by subscribing to our newsletter.
---