News > Spokane
Outlaw bounty hunter released after plea
Fri., June 7, 2013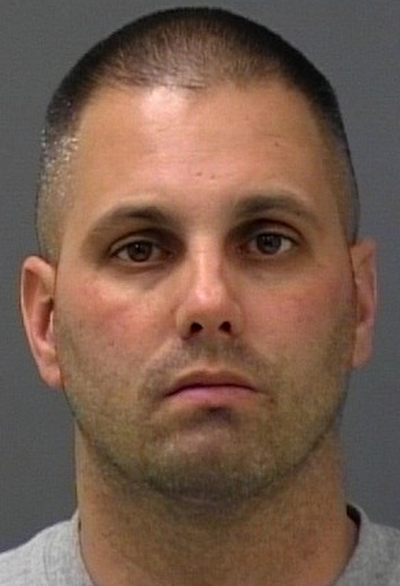 Outlaw bounty hunter Dennis Kariores has been sentenced to time already served after pleading guilty to nine felonies stemming from a case in which he was originally charged with kidnapping. Kariores, 42, had been a fugitive after he failed to show up to a court hearing April 10. But he was picked up by the U.S. Marshals Service late last month in Florida and transported back to Spokane, Deputy Spokane County Prosecutor Tony Hazel said. Kariores was charged last year with first-degree burglary, second-degree kidnapping and unlawful imprisonment stemming from two cases where investigators alleged he unlawfully detained people while acting as an unlicensed bond agent. But Hazel agreed to reduce the charges to nine counts of riot. Superior Court Judge Sam Cozza this week sentenced Edwards to four-and-a-half months of time already served and Kariores was released. "Given the totality of the circumstance, he's being apprised for what he did," Hazel said of Kariores. "If he continues to commit crimes, he's going to be facing a lengthy sentence." He noted that Kariores was ordered to pay $7,200 in restitution to cover the costs of his incarceration and transport from Florida to Spokane. Kariores' long relationship with local law enforcement also sparked a criminal investigation into now-fired Spokane Police Officer Alan Edwards. That case apparently remains open, sources said earlier this year. In February 2010, Kariories and two other licensed bond agents went to a home in the 1100 block of North Nelson Street while searching for a suspect. The man's wife allowed the three men into her home, but when they didn't find the suspect, Kariores demanded to see her phone and refused to allow her to leave, according to court records. Kariores and one of the bond agents handcuffed the woman, which prompted the charges of first-degree burglary and unlawful imprisonment. On Aug. 26, 2010, Kariores and another bond agent located a fugitive from Coeur d'Alene at a home in the 12200 block of East Fourth Avenue in Spokane Valley. The two men physically restrained the fugitive, Bryan Hamblen, and transported him into Spokane city limits where Kariores and the other bond agent turned Hamblen over to Officer Edwards. Kariores, who was convicted of forgery, theft and unlawful issuance of bank checks in the early 1990s, said in a previous interview that he had worked with local bond companies for years. "Everybody knows me, from the tweakers to the police," Kariores told The Spokesman-Review before the charges were filed against him. Kariores' association with Edwards, a 21-year veteran of the police force, was the subject of a lengthy criminal investigation in 2011 and 2012. Investigators cleared Edwards of charges, but city leaders suspended him two weeks without pay after they decided he violated departmental policy by engineering an improper "ruse" to gain entry to a Spokane home in 2009 while searching for stolen property. In that case, Edwards directed Kariores and another bondsman to chase a fugitive into a home where they expected to find stolen wheels from a Cadillac. That enabled Edwards to search the residence without a search warrant.
Local journalism is essential.
Give directly to The Spokesman-Review's Northwest Passages community forums series -- which helps to offset the costs of several reporter and editor positions at the newspaper -- by using the easy options below. Gifts processed in this system are not tax deductible, but are predominately used to help meet the local financial requirements needed to receive national matching-grant funds.
Subscribe now to get breaking news alerts in your email inbox
Get breaking news delivered to your inbox as it happens.
---