Sports
Whitworth AD will return to Illinois St.
Sat., June 15, 2013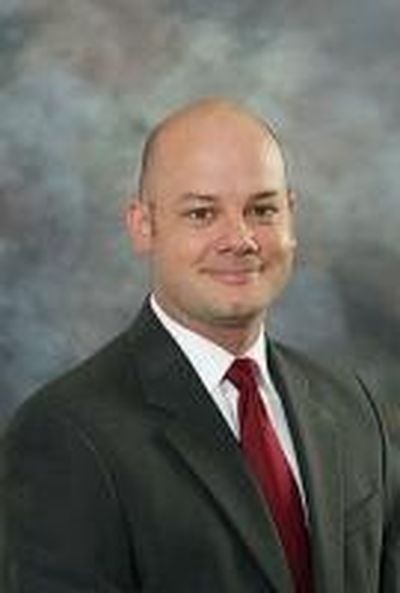 It's back to Normal for Aaron Leetch.
After serving two years as athletic director at Whitworth University, Leetch is returning to Illinois State to become that school's deputy director of athletics, both schools announced Friday afternoon.
Leetch moved to Spokane from Normal, Ill., in the summer of 2011 after serving six years at Illinois State. While he said Friday that he has "not been looking for other opportunities," Leetch said his new job places him closer to family and gives him a chance to work with an old colleague, incoming ISU athletic director Larry Lyons.
Leetch said Lyons offered the job on June 7. That same day, Leetch informed Whitworth President Beck Taylor that he was considering the position, which puts him closer to family in the Midwest and puts him second in charge of that athletic department at a Division I school with an enrollment of more than 20,000.
On Monday, Leetch confirmed to Taylor that we would accept the job and resign effective June 30.
"It was a surprise – I had not anticipated that Aaron would be leaving so quickly," said Taylor, who this week named Melinda Larson as interim athletic director.
Larson, a Whitworth graduate who played basketball for the Pirates, has worked in the athletic department for 18 years. Currently she is the head athletic trainer and an associate professor.
"As our head athletic trainer, Melinda has an enormous amount of exposure to our coaches and athletes, and knows of the overall workings of the athletics program," said Taylor.
Larson will be considered for the permanent position, Taylor said.
"I am grateful for the opportunity to serve Whitworth in this role and I'm excited to work for such a supportive president as Beck Taylor," Larson said.
Meanwhile, Taylor said that he will meet "in the coming days and weeks" with coaches and other members of the athletic department, but added that no deadline has been set for naming Leetch's successor.
"I haven't constrained myself in that way, because I'm so confident in Melinda's leadership," Taylor said.
Taylor, the school's president since July 2010, also oversaw the hiring of Leetch in July 2011.
"I can certainly say that our athletic department is in better shape than when Aaron arrived here," Taylor said.
During those two years, Leetch oversaw the completion of three key facility upgrades: the renovated baseball facility – including the addition of a FieldTurf infield, the Aquatic Center locker rooms and the resurfacing of Boppell Track.
Leetch also hired head coaches for volleyball and men's soccer.
Finally, Leetch continued a standard of success established by his direct predecessors – Scott McQuilkin and Warren Friedrichs. Over the course of the last two academic years Pirates teams have won 12 Northwest Conference titles and extended the school's streak of NWC McIlroy-Lewis All-Sports trophies to six in a row.
"The student-athletes, coaches, athletic trainers and staff are responsible for the consistent level of success at Whitworth and deserve all the credit," Leetch said.
"Though my time at Whitworth has been brief, I will always cherish the relationships I have made and hope that I have been able to add value to the program."
Local journalism is essential.
Give directly to The Spokesman-Review's Northwest Passages community forums series -- which helps to offset the costs of several reporter and editor positions at the newspaper -- by using the easy options below. Gifts processed in this system are not tax deductible, but are predominately used to help meet the local financial requirements needed to receive national matching-grant funds.
Subscribe to the sports newsletter
Get the day's top sports headlines and breaking news delivered to your inbox by subscribing here.
---
Subscribe and log in to the Spokesman-Review to read and comment on this story