Scuba diver Arteaga found guilty in girlfriend's murder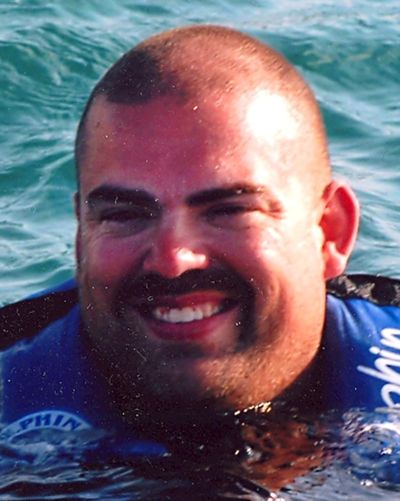 A Spokane jury took less than a full afternoon to convict scuba instructor Daniel Arteaga of murdering his girlfriend, Kimberly Schmidt, on New Year's Day 2012.
"There is no closure, because she is gone," said Schmidt's mother, Toni Schmidt, surrounded by tearful friends and family members after Wednesday's verdict. Toni Schmidt discovered her daughter's body in a Spokane Valley home while on the phone with Arteaga.
It took investigators eight months to charge Arteaga, 42, who had an affair with Schmidt for more than six years although he was married. Arteaga shot Schmidt once in the head through a sock, and autopsy results showed she may have survived for several hours before succumbing to her injuries.
Arteaga's facial expression changed little as jurors read their verdict. He was handcuffed and led back to jail, where he has been held since his August 2012 arrest. Arteaga faces the possibility of life imprisonment. A firearm enhancement to the charge will tack on time to the sentence he receives.
Spokane County Prosecutor John Love told jurors Arteaga was jealous of Schmidt's blossoming relationship with Joseph Regelado, who had earlier fathered a child with Schmidt.
"He was desperate to keep her in his life," Love said during his closing argument.
Arteaga arrived at Schmidt's home on New Year's Eve to install a new washing machine, according to text messages she sent to Regelado, with whom she planned to spend the evening. As the day wore on, she texted Regelado that she wouldn't be seeing him that evening. Her texts stopped shortly after midnight.
Arteaga acted with a plan, Love said, but he neglected to remove a crucial piece of evidence.
"He forgot the sock," Love said. "He forgot the sock."
Traces of Arteaga's DNA were found on the outside of the sock containing the murder weapon. A matching sock, found in Schmidt's laundry six months after the crime was committed, contained no DNA traces.
Defense attorney Tim Trageser said the investigation was full of holes, including what he called "not a thorough autopsy" by Medical Examiner Sally Aiken because it did not establish a definitive time of death. He also said Arteaga had complied with every request by investigators – not the behavior of a man in fear of prosecution.
"He cooperated in every way he could," Trageser said, including handing over his phone, clothing and consenting to a search of his home.
There was no mention Wednesday of a pair of civil lawsuits initiated against Arteaga in the weeks before the shooting alleging negligence in scuba diving incidents that left one man dead and a woman with alleged brain damage. Both Arteaga and Schmidt were part-time instructors at Scuba Center of Spokane and dove together in the incidents. Schmidt was expected to testify in those cases before her death.
Arteaga's sentencing has been scheduled for June.
---