Karen Stratton chosen to fill City Council seat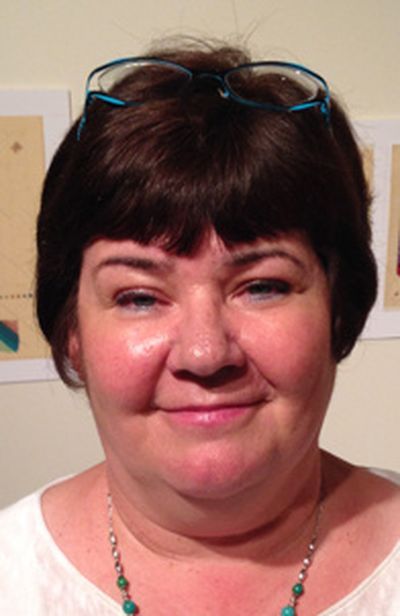 Karen Stratton rang doorbells asking for votes long before her Monday night appointment to the Spokane City Council. It was on behalf of her father almost 50 years ago, and the experience never left her.
"I grew up around it. I'm not intimidated by it," Stratton, 55, said about politics. "I'm no stranger to elections."
Her father, Alan Stratton, sat on the City Council from 1965 to 1975.
By a 5-1 vote, the City Council appointed Stratton to the seat left vacant by the resignation of Steve Salvatori, who left the council earlier this year for work in Texas. She will fulfill the final 15 months of his term and face re-election in 2015.
Stratton has been a clerk in the city clerk's office since 2012, but she first came to City Hall as a senior adviser to Mayor Jim West. She later worked as an assistant to Mayor Mary Verner, who was one of her references on her application for the position. Stratton also worked for the Community Colleges of Spokane and Washington State University Spokane. She was the Lilac Festival Queen in 1977 and graduated from Eastern Washington University in 1989.
Though Stratton had the votes of most of the City Council members going into the meeting, most of the public testimony Monday supported a different candidate, Adrian Dominguez, an epidemiologist with the Spokane Regional Health District. After the meeting, Dominguez said he was disappointed at being passed over but looked forward to working as a member of the newly created independent police ombudsman commission.
He said he would "certainly consider" running for public office in the future.
"I think there needs to be some diversity on City Council and in our government," said Dominguez, who is of Mexican-American descent.
On the dais, all council members said choosing a new member was difficult, and a few expressed good-natured frustration with Salvatori.
Mike Fagan, the lone council member to vote against Stratton's appointment, said he wished Salvatori was present so he could "jack him in the head with my elbow." He added that he was "not so rigid in my ways that I'm not going to collaborate" with Stratton.
Stratton, who has never run for public office, is somewhat of a political unknown. Her brief public interview with the council two weeks ago accounts for all of her public statements.
Like most of the other candidates, Stratton completed a 14-question survey from The Spokesman-Review, which covered her positions on police reform, taxes, parking meters and more.
She said her top priority was preserving the residential character of northwest Spokane, which encompasses her district.
"While I have a fairly liberal outlook, there is seldom a legitimate reason for partisan politics in municipal government," she wrote. "As we make tough decisions and develop priorities – particularly in the budget process – we should ensure that every citizen has fair access to information and services, and that on every issue before the Council each had a full opportunity to be heard."
She said the city should press legislators in Olympia to free up dollars to complete the North Spokane Corridor, and let marijuana tax money go back to the community from where it originated. In response to a question about her support for marijuana legalization, she said the "criminalization of marijuana many decades ago was based on hysteria, not fact, and it's time we relieved our law enforcement from enforcing ridiculous marijuana laws." She said her time in the clerk's office convinced her that the Public Records Act needs to be reformed.
Her mother, Lois Stratton, was a legislator in Olympia as a Democrat from 1979 to 1993 before being appointed to the Spokane City Council for one year and mounting an unsuccessful mayoral campaign.
Lois Stratton, who attended the meeting Monday, said a lot has changed since her husband first worked in City Hall.
"They didn't even have a ladies restroom," she said. "Someone would have to wait outside and keep an eye out."
Since then, she's worked in elective politics and now she looks forward to her daughter's accomplishments.
"She'll do a good job," Lois Stratton said. "Most of all, she's not going to be a partisan flunky."
---