News > Obituaries
Obituary: Burrell, Debora Suzanne
Age 61
Sun., Aug. 31, 2014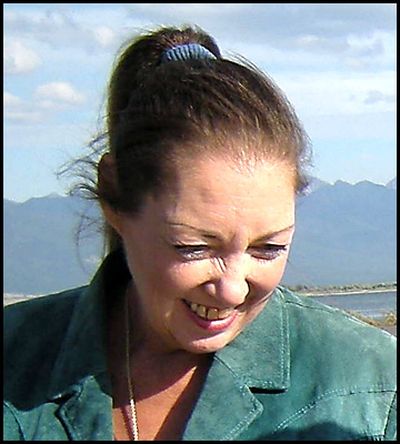 BURRELL, Debora Suzanne (Age 61) Debora Suzanne Burrell passed away with family at her side on August 20th, 2014 in Missoula, Montana.
Born on November 21st, 1952, and raised in Spokane, WA, graduating from North Central High School in 1971.
Debora is predeceased by mother, Bernetta Grinstiner; father, Wayne Repp; grandmother, Johanna Evans; father-in-law and mother-in-law, Jesse and Alve Burrell; brother-in-law, Alve Jr. Debora is survived by her loving husband of 32 years, Steven Burrell.
Debora is remembered by her sons, Nathan and Brandon Scalise; step-daughter, Nicole Crosby; daughters-in-law, Cindi and Staci; grandchildren, Shea, Matthew, Brent, Wyatt, Jadey and Violet Scalise; great-granddaughter, Cora Christine; sisters, Sherry and Pam; great-aunt, Marianna (Minimam); numerous nieces, nephews, cousins and friends.
Debora enjoyed puzzles, knitting, bowling, gardening, cards or board games of all kinds, was a most treasured pastime for us all with her.
Many years were spent traveling recreationally before Debora planted her feet firmly in Polson, Montana.
Beloved mother, sister, wife, grandmother and friend, Debora was always there to listen and care, now an Angel watching from above.
A service of remembrance will be held at her Montana home at a later date where a tree of her choosing will be planted in memory of her life.
Local journalism is essential.
Give directly to The Spokesman-Review's Northwest Passages community forums series -- which helps to offset the costs of several reporter and editor positions at the newspaper -- by using the easy options below. Gifts processed in this system are not tax deductible, but are predominately used to help meet the local financial requirements needed to receive national matching-grant funds.
Subscribe to the Coronavirus newsletter
Get the day's latest Coronavirus news delivered to your inbox by subscribing to our newsletter.
---