News > Obituaries
Obituary: Bitz, Alice Pearl
Age 86
Sun., Dec. 14, 2014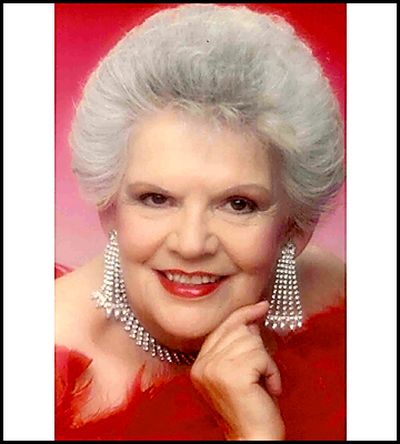 BITZ, Alice Pearl (Age 86) Alice was born in Lewistown, MT on May 29, 1928 to George Olds and Alice Fiaster and passed away in Spokane, WA on November 27, 2014.
She is survived by her daughters, Anita Logan, Spokane, WA and Lynda Gustavson, Tonopah, AZ; sons, Robert Lee, Middleton, WI and James Logan, Spokane, WA; as well as her sisters, Caroline Flannigan, Spokane Valley, WA, Dolly Spurlock, Kennewick, WA and MaryAnn Neu of Spokane, WA.
Alice was a proud grandparent to nine grandchildren, 12 great-grandchildren and a great-great-grandchild.
After raising her four children in Washington, Alice moved with her husband Joe to Arizona.
Together they opened Tonopah Joe's and Alice's Restaurant in 1973 when the I-10 was being expanded from Phoenix to Los Angeles.
The restaurant was founded with Alice's recipes-family traditions that she prepared with love.
The restaurant was frequented by local farmers, construction workers, long-haul truckers and those needing a rest from their journey.
She provided hot meals to anyone in need, often welcoming those without family to join hers for large holiday feasts at the restaurant.
She treated her employees like family and loved them all the same.
Alice served her community for nearly 30 years with a friendly smile, a piece of homemade pie and a hot cup of coffee or "Tonopah Tea" on a warm summer day.
She moved back to Spokane in 2010.
Alice reached out to many estranged family members bringing them back together and involving them in birthday gatherings, holiday celebrations, memorials and monthly lady luncheons at Applebee's.
Alice was a lovely, wonderful mother, grandmother, sister aunt and friend.
She will be missed dearly by all.
God bless and keep you, mom!
Local journalism is essential.
Give directly to The Spokesman-Review's Northwest Passages community forums series -- which helps to offset the costs of several reporter and editor positions at the newspaper -- by using the easy options below. Gifts processed in this system are not tax deductible, but are predominately used to help meet the local financial requirements needed to receive national matching-grant funds.
Subscribe now to get breaking news alerts in your email inbox
Get breaking news delivered to your inbox as it happens.
---