News > Obituaries
Obituary: Ripley Sr., Gregory R.
Age 67
Sun., Dec. 14, 2014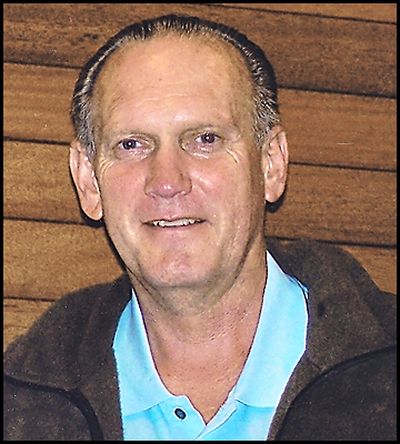 RIPLEY SR., Gregory R. December 18, 1947- December 5, 2014 Lifelong Spokane resident Gregory Reid Ripley, Sr. passed away December 5th in the comfort of his home, surrounded by family.
He was born in Spokane on December 18, 1947 and was in the first graduating class of Ferris High School in 1966.
He married Sheryl Roestel on March 2, 1968.
They built a home and raised their seven children on the South Hill.
The family spent many summers camping, riding motorcycles and boating at Priest Lake.
In his later years, he enjoyed vacations to Hawaii with various family members.
Greg established Ripley's Plumbing, Inc. in 1969 and spent 40 years serving the Spokane area in residential and commercial work.
In 1992 he purchased a neglected gas station at Southeast Boulevard and Hatch Street and renovated it into their present day office.
Greg dedicated himself as one of Jehovah's Witnesses in 1962, serving as an elder in the South Perry, Pratt Avenue and Glenrose congregations over the years.
He was also privileged to assist with the construction of many Kingdom Halls in our region as well as disaster relief work.
In 2008, Greg was diagnosed with Pick's disease (early-onset dementia) and was loyally cared for at home by Sheri with the loving support of her family until the end of his life.
He is survived by his wife of 46 years; daughter Kimberley (Andy) Campbell, daughter Angela (Jay) Paulson; son John (Hallie) Ripley, son Jeromie (Melissa) Ripley, son Gregory Ripley, Jr; daughter Cassandra (Ryan) Oakes; son Steven Ripley; 15 grandchildren and one great-grandson.
He is also survived by brothers, Vance and Jeff Siler; his mother Verna Siler; and numerous extended family members.
He was preceded in death by his father Donald Ripley, second father William Siler; and brother Steven Ripley.
The family would like to sincerely thank Vicki Monteleone, Finley Taylor and Kelly at Hospice of Spokane for their compassionate care.
Greg firmly believed the promise at Isaiah 25:8: "He will swallow up death forever, And the Sovereign Lord Jehovah will wipe away the tears from all faces… For Jehovah himself has spoken it."
He was a devoted husband, father and friend who will be missed beyond measure.
A Memorial Service will be held at 3:00pm on December 20, 2014, at The Davenport Hotel Grand Ballroom, 10 South Post St, Spokane WA.
Local journalism is essential.
Give directly to The Spokesman-Review's Northwest Passages community forums series -- which helps to offset the costs of several reporter and editor positions at the newspaper -- by using the easy options below. Gifts processed in this system are not tax deductible, but are predominately used to help meet the local financial requirements needed to receive national matching-grant funds.
Subscribe to the Coronavirus newsletter
Get the day's latest Coronavirus news delivered to your inbox by subscribing to our newsletter.
---