News > Obituaries
Obituary: Thompson, Marcia Lynn
Age 60
Sun., Dec. 14, 2014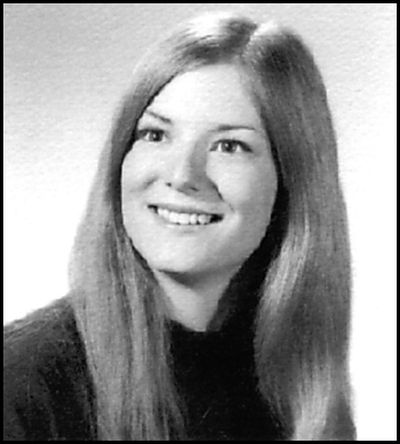 THOMPSON, Marcia Lynn (Age 60) Marcia Lynn Thompson of Spokane, WA., died Sunday, December 7, 2014 at Hospice House South, from pancreatic cancer.
Marcia was born August 10, 1954 in Hammond, IN., the daughter of Claude L.C.
Thompson and Katherine (Mahoney) Thompson.
Throughout her childhood, the family moved often, finally settling in Glen Ellyn, IL., in 1963.
She graduated from Glenbard West High School in Glen Ellyn, in 1971.
Marcia served in the U.S. Navy from 1974 to 1979, serving at Guantanamo, Cuba, during 1978 and achieved the rank of Hospital Corpsman Second Class.
She was married and divorced three times.
Her first marriage was to Richard Barger in 1972.
The marriage ended in divorce in less than a year.
In 197x, she married Frank Powers and in 1983, their son, Jonathan Powers was born in Jacksonville, FL.
The marriage ended in divorce after the family had moved to Virginia Beach, VA., in 1984.
Marcia studied linguistics at the University of North Florida in Jacksonville and worked as a medical transcriptionist for many years, retiring due to disability in 2012.
She reconnected with high school friend, John Simanton in Virginia, and the two married in 1994.
They moved to Spokane, WA., in 2000.
Although that marriage also ended in divorce, their friendship and relationship survived.
Marcia was artistic all her life, painting, creating and engaging in dozens of projects.
The arts, movies, music and theater were important to her and she particularly enjoyed the Best of Broadway series in Spokane.
She was also active with the West Central Neighborhood Steering Committee.
She enjoyed cooking and was always eager to try new recipes and share them with her friends and family.
She is survived by her son, Jonathan Powers, his wife Melissa and Marcia's granddaughter, Alexis Powers, born May 7, 2014, also of Spokane, WA.
She also is survived by her former husband, John Simanton of Spokane, who remained close to her through the end of her life.
Survivors also include an older sister, Kathleen Thompson of Shenandoah, IA, younger brother, Michael Thompson and his wife, Marcie, of Carol Stream IL, and several nieces and nephews.
Marcia also was survived by many close friends, including Rebekah Torres, Sandra Lawson-Quinlog and Lynn Parks.
Marcia will be cremated and a later Celebration of her Life will be held for family and friends.
In lieu of flowers, the family asks that contributions be made in her memory to Hospice of Spokane, P.O.
Box 2215, Spokane, WA 99210.
Local journalism is essential.
Give directly to The Spokesman-Review's Northwest Passages community forums series -- which helps to offset the costs of several reporter and editor positions at the newspaper -- by using the easy options below. Gifts processed in this system are not tax deductible, but are predominately used to help meet the local financial requirements needed to receive national matching-grant funds.
Subscribe to the Coronavirus newsletter
Get the day's latest Coronavirus news delivered to your inbox by subscribing to our newsletter.
---