News > Obituaries
Obituary: Walsh, Phillip F.
Age 65
Sun., Dec. 14, 2014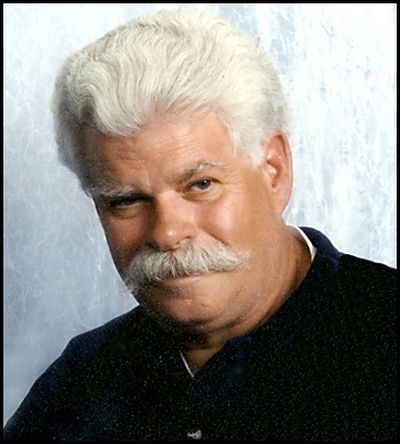 WALSH, Phillip F. Passed away November 26, 2014.
Phil was the second of six children born to Joseph and Vera (Mitchell) Walsh.
He was born in St. Louis, MO, on January 4, 1949.
The family moved to Spokane in 1952.
He graduated from Rodgers in 1967.
He proudly served in the Coast Guard from 1968 to1972, stationed out of Seattle and Tri-Cities.
He worked for a time as a civilian at Fairchild AFB but left there to pursue his interest in culinary arts.
He earned his AA from SCC Culinary Arts program and took extra classes in baking.
He took additional classes at South Seattle CC in pastry and found his true passion.
His work as a pastry chef took him to many fine establishments and he would remember with great fondness all the good people he met along the way.
Phil Walsh-friend to all.
Family meant everything to Phil, weather it was a big Walsh gathering or Heather and the grandkids at the farm, these were the best times for him.
He will truely be missed.
Phil loved to listen to music and could always name that artist.
Phil was preceded in death by his parents; also Uncle Larry and Aunt Red Baum; sister Carol (Walsh) Clark; son Sean R. Walsh.
He is survived by his wife of 32 years, Vickie (Nicholls) Walsh; sister Linda Walsh; brothers Mike (Gayle) Walsh; Kenny (Vicki) Walsh; Bud (Ronna) Walsh, son Ryan (Vanessa) Walsh; daughter Heather Walsh; granddaughter Jasmyne Bivens; grandson Malcolm Bivens; numerous nieces and nephews.
A Celebration of Life will be held December 17th, 2:00PM, at the Community Center at Rockwood Retirement South 2903 E 25th Ave.
In lieu of flowers please donate to Volunteers of America at 525 W. 2nd Ave. 99201
Local journalism is essential.
Give directly to The Spokesman-Review's Northwest Passages community forums series -- which helps to offset the costs of several reporter and editor positions at the newspaper -- by using the easy options below. Gifts processed in this system are not tax deductible, but are predominately used to help meet the local financial requirements needed to receive national matching-grant funds.
Subscribe to the Coronavirus newsletter
Get the day's latest Coronavirus news delivered to your inbox by subscribing to our newsletter.
---