News > Obituaries
Obituary: Binsfield, Harvey Lt. Col. Ret. "Buzz"
Age 82
Wed., Dec. 17, 2014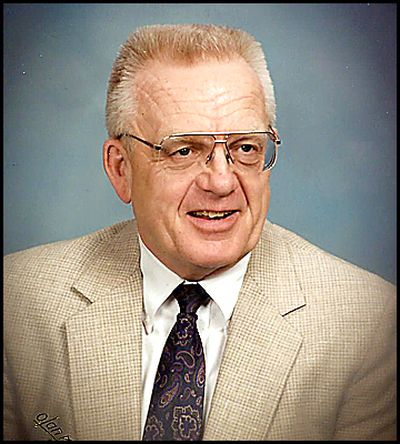 BINSFIELD, Harvey Lt. Col. Ret.
"Buzz" (Age 82) Buzz was welcomed to his heavenly home on December 11, 2014, where his baptism in the Lord became complete.
He was born Harvey Donald Binsfield on April 26, 1932, in Maiden Rock, WI, to Catherine and Gilbert Binsfield.
When he was two, the family moved to Discovery Bay, WA, where he was raised on his father's farm with his older brother Gil and younger sister Nancy, (who have both preceded him in death).
He attended school at Discovery Bay and Sequim, forming life-long friends, a love of the outdoors, and learning the value of hard work.
After graduating from Chimicum High School in 1950, he studied at the University of Washington before being accepted into Aviation Cadets at Harlingen AFB, TX, in March 1954.
He was commissioned a 2nd Lieutenant in the U.S. Air Force in March 1955 and was subsequently stationed at Davis Monthan AFB in Tucson, AZ, where he became a navigator in KC-97's.
He transitioned to KC-135's and was stationed at Loring AFB in Limestone, MA, where he met his beloved wife of 54 years, Marian Meadena "Deanie" Wesley.
They were married in October 1960, in Binsfeld, Germany, near Spangdahlem Air Base.
Together they raised two sons.
Buzz retired from the Air Force in January 1974 as the 92nd Air Refueling Wing Executive Commander at Fairchild AFB here in Spokane.
He occupied his time with a second career as a communications officer with the Washington State Patrol and enjoyed hunting, fishing, and camping with his friends and family.
He is survived and will be sorely missed by his wife, Deanie; his sons Brian (Amy) of Colbert, and Matthew (Amber) of Poulsbo; his grandchildren: Michael, Megan, Emma, and Brendan; and his dear niece Tracy (Mike) Hansen and nephew Troy (Cindy) Binsfield.
He will be remembered for his contributions as a member of the Rocky Mountain Elk Foundation, the NRA, Ducks Unlimited, the National Wild Turkey Federation, and the Mule Deer Foundation as well as the example he set and the witness he bore as he lived life well, passing on his skills and wisdom even into his twilight years.
His honest character and generous spirit left us with a smile knowing without a doubt that love of God, love of family, hard work, and taking time to play are what make living worthwhile.
A Graveside Service will be held Friday, December 19th at 11:00 am at Greenwood Memorial Terrace with full Military Honors, followed by a Memorial Service at 1:00 pm at Colbert Presbyterian Church located at 4211 E. Colbert Road, Colbert, WA.
Local journalism is essential.
Give directly to The Spokesman-Review's Northwest Passages community forums series -- which helps to offset the costs of several reporter and editor positions at the newspaper -- by using the easy options below. Gifts processed in this system are not tax deductible, but are predominately used to help meet the local financial requirements needed to receive national matching-grant funds.
Subscribe to the Coronavirus newsletter
Get the day's latest Coronavirus news delivered to your inbox by subscribing to our newsletter.
---