News > Obituaries
Obituary: Brundige, Ann Irene
Age 90
Sun., Feb. 9, 2014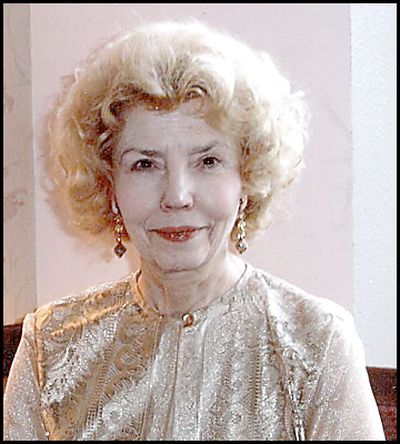 BRUNDIGE, Ann Irene (Age 90) Ann was born on October 6, 1923 in Rudyard, MT., to August and Marna (Hegna) Rugtvedt.
She passed away on January 27, 2014.
Ann enjoyed the past fifteen years she spent at Rockwood Lane with her friends and neighbors.
Ann was very strong in her faith, and she and her husband, John, were instrumental in founding the Beautiful Savior Lutheran Church in Spokane.
Prior to her marriage, she worked as an office manager at Fairchild Air Force Base.
Ann is survived by her daughter, Adrienne (Douglas) Mehrens, of Cerrillos, NM; and numerous nieces and nephews who live in Montana.
She was preceded in death by her husband, John Brundige, who passed away in 1992.
There will not be a funeral or memorial service, according to Ann's wishes.
Memorial contributions can be made to Hospice of Spokane, 121 S. Arthur, PO Box 2215, Spokane, WA, 99210; or to Beautiful Savior Lutheran Church, 4320 South Conklin St., Spokane, WA 99203.
Arrangements have been entrusted with Ball and Dodd Funeral Home, 5100 W. Wellesley Ave., Spokane, WA.
Local journalism is essential.
Give directly to The Spokesman-Review's Northwest Passages community forums series -- which helps to offset the costs of several reporter and editor positions at the newspaper -- by using the easy options below. Gifts processed in this system are not tax deductible, but are predominately used to help meet the local financial requirements needed to receive national matching-grant funds.
Subscribe to the Coronavirus newsletter
Get the day's latest Coronavirus news delivered to your inbox by subscribing to our newsletter.
---