News > Obituaries
Obituary: Detlaff, Julieanne
Age 64
Sun., Feb. 9, 2014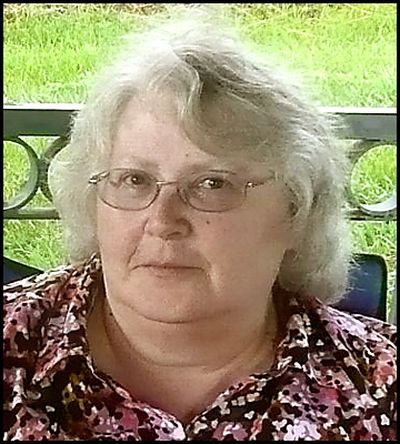 DETLAFF, Julieanne Passed away at her home in Chattaroy, Washington on February 4, 2014.
She was born to Norwegian-German parents, Ernest and Frieda (Geohring) Lerum on August 20, 1949 at Bismarck, North Dakota.
At the age of five, she moved with her family to Spokane, WA.
As her father stated, he was tired of the flat landscape.
She attended Spokane City schools and graduated in 1968 from Rogers High School.
She worked at Spokane Credit Bureau for many years.
She met her husband Harold on a blind date arranged by mutual friends.
From there a loving and lasting relationship developed.
After the children left home she worked at various light production positions around Spokane, which included Honeywell, Spokane Stamp, Spokane Auditor voting records, and Powers Candy.
She enjoyed keeping house, cooking new dishes, crocheting, houseplants, reading, her soaps, day-trips, genealogy, and decorating the house for Christmas.
She would spend countless hours after Thanksgiving decorating every inch of the house with Christmas decorations and nick-nacks.
She was preceded in death by her grand-parents and parents.
She is survived by her husband at the home; one biological daughter; three adopted children; two brothers; and two sisters.
Memorial contributions can be made to Cancer Care Northwest.
A memorial service will be held at Northwood Presbyterian Church, 6721 N. Monroe St., Spokane, Saturday, February 15, 2014 at 11:00am with Rev.
Sue Keim officiating.
Local journalism is essential.
Give directly to The Spokesman-Review's Northwest Passages community forums series -- which helps to offset the costs of several reporter and editor positions at the newspaper -- by using the easy options below. Gifts processed in this system are not tax deductible, but are predominately used to help meet the local financial requirements needed to receive national matching-grant funds.
Subscribe to the Coronavirus newsletter
Get the day's latest Coronavirus news delivered to your inbox by subscribing to our newsletter.
---