News > Obituaries
Obituary: Evans, Arthur Lee "Art"
Age 90
Sun., Feb. 9, 2014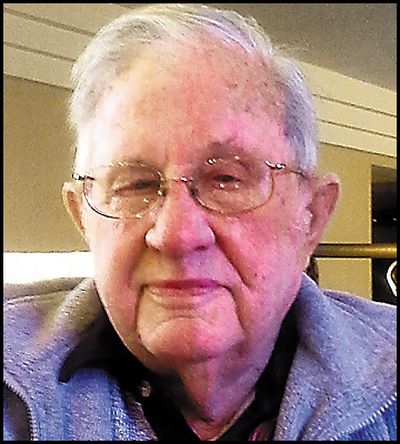 EVANS, Arthur Lee "Art" (Age 90) Born November 29, 1923 in Telephone, Texas to parents: Floyd and Irene Evans and passed away February 7, 2014 in Spokane, Washington.
Art was in the United States Army Air Corp. and served during WWII, he showed dedication and strength in everything he did.
Art enjoyed doing many things including camping, fishing, singing, whistling, dancing, going to casinos and also playing Bingo.
He was a very kind, gentle and loving man who will be missed greatly by all who knew and loved him.
Art is survived by the love of his life, Virginia D. Evans; his five daughters: Sharon (Bob) Minton, Terrie (Mike) Gregerson, Susan Bailey, Melanie (Tom) Triplett and Rebecca (Dustin) Bicandi; his 11 grandchildren; 15 great-grandchildren; 2 great-great-grandchildren and many friends.
A Celebration of Life will be held at 2 pm on Tuesday, February 11, 2014 at Contempo Hall; 1205 E Lyons Ave, Spokane, WA.
The family would like to extend a special thanks to Dr. Musa, Stephanie, Bonnie and Ruthie and everyone at Hospice House of Spokane for showing their love and care for him on his last days.
In lieu of flowers, donations may be made to Hospice House of Spokane.
Please visit Arthur's online memorial at www.hennesseyfuneralhomes.com and leave a message of condolence.
Arrangements have been entrusted to:
Local journalism is essential.
Give directly to The Spokesman-Review's Northwest Passages community forums series -- which helps to offset the costs of several reporter and editor positions at the newspaper -- by using the easy options below. Gifts processed in this system are not tax deductible, but are predominately used to help meet the local financial requirements needed to receive national matching-grant funds.
Subscribe to the Coronavirus newsletter
Get the day's latest Coronavirus news delivered to your inbox by subscribing to our newsletter.
---