News > Obituaries
Obituary: Jones, Frederick David "Fred"
Age 83
Sun., Feb. 9, 2014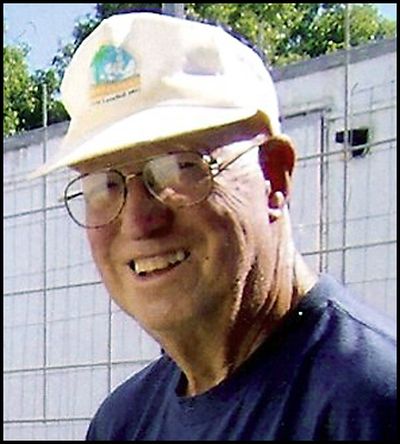 JONES, Fredrick David "Fred" (Age 83) Fred went to be with our Lord on January 28, 2014 at Seven Bays, WA.
Fred was born to Frederick and Dorinda Jones on March 9, 1930, in Pasadena, CA.
He graduated from Pasadena Junior College in 1947.
He entered the Air Force in 1950 and became a B-36 jet mechanic at Fairchild Air Force Base.
He met Maxine Potvin in Spokane and married in 1953.
Fred worked in electronics from 1959 to 1970.
He then became an Audi/VW mechanic working in Long Beach, CA., and Spokane until his retirement in 1992.
Fred had many hobbies including fishing, model boat building, working on cars, and growing dahlias.
Fred was also an artist.
Fred was a member of the Lake Roosevelt Bible Church.
He belonged to the Inland Empire Dahlia Society and was a former member of the Spokane Model Boat Club.
He was a past board member of the Seven Bays Homeowners Association.
Fred was preceded in death by his mother and father; as well as his daughter, Leslie Green.
Fred is survived by his wife of sixty years, Maxine; and son, David Jones (Debbie) of Buena Park, CA; sister, Dolly Stevens (Harold) of Grants Pass, OR; grandchildren, Shannon O'Connell, Aaron Jones (Nancy), Trevor Jones, Nathan Green, and Lindsay Green; four great-grandchildren; and many nieces and nephews.
A sincere thank you to Assured Hospice for their help and kindness.
A celebration of life will be held at a later date.
Local journalism is essential.
Give directly to The Spokesman-Review's Northwest Passages community forums series -- which helps to offset the costs of several reporter and editor positions at the newspaper -- by using the easy options below. Gifts processed in this system are not tax deductible, but are predominately used to help meet the local financial requirements needed to receive national matching-grant funds.
Subscribe to the Coronavirus newsletter
Get the day's latest Coronavirus news delivered to your inbox by subscribing to our newsletter.
---