News > Obituaries
Obituary: Longmeier, Louis Edward Ii
Age 63
Sun., Feb. 9, 2014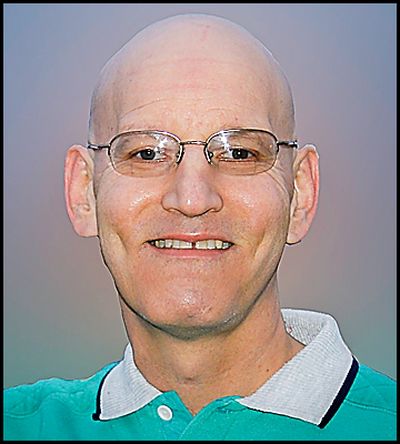 LONGMEIER, Louis Edward II Our family un-expectantly and suddenly lost a beloved brother and uncle to eight nieces and nephews, and their children on January 24, 2014 as he passed from this world.
He leaves behind two sisters-in-law, two aunts, and numerous cousins.
Louis Edward Longmeier II was born to parents Edwin L. and Rosaline J. Longmeier on August 30, 1950, the fourth of five children, and was named after his paternal grandfather.
Maternal grandparents were Joseph and Nettie Telecky.
He was preceded in death by his parents; and an infant sister, Jill; being survived by three brothers, Mark (Jill), Gregg (Randi), and Bruce Longmeier, all residing in Spokane.
While he was given a rather formal name, he was better known as "Eddie" or "Ed".
He was raised in Lind, Washington, graduating from high school there in 1969.
After a period of temporary work and some community college experience, he was employed a short time by the Lind School District and then by the building maintenance department at Columbia Basin Community College in Pasco for 30 years, retiring to Spokane in 2006, where he lived with and assisted in looking after his aging mother.
He faced his entire life with a disability, the result of an early childhood accident, which impacted his ability to pursue a more active and engaging life.
He accepted his lot in life with a sense of graciousness, which by example was a teaching gift to his family and friends.
In spite of his disability, he remained fiercely independent without burdening society.
He possessed a heart of love and caring for his extended family.
His nieces and nephews and their children were his "kids".
Every Christmas they all received gifts from Uncle Ed.
He had a special place in his heart for disadvantaged children in ravaged parts of the world and contributed to their welfare.
He was a most trusting individual and maintained meaningful and close relationships throughout his life with many friends.
He possessed a spirituality that enhanced his ability to successfully deal with life's adversities and enabled a sense of peace in his later years.
He leaves us with a multitude of delightful memories.
It is without doubt that his soul will be blessed by God in heaven as he leaves his earthly bounds.
A memorial service to honor his life will take place at Covenant United Methodist Church, 15515 North Gleneden Drive, Spokane, at 4:00 PM February 13, 2014, with a reception following the service.
In lieu of flowers, contributions in his memory may be made to World Vision, P.O Box 9716, Federal Way, WA 98063, or locally to Cross Walk or Shalom Ministry at Central United Methodist, which both assist Spokane street people.
Local journalism is essential.
Give directly to The Spokesman-Review's Northwest Passages community forums series -- which helps to offset the costs of several reporter and editor positions at the newspaper -- by using the easy options below. Gifts processed in this system are not tax deductible, but are predominately used to help meet the local financial requirements needed to receive national matching-grant funds.
Subscribe to the Coronavirus newsletter
Get the day's latest Coronavirus news delivered to your inbox by subscribing to our newsletter.
---