News > Obituaries
Obituary: Tangen, Cheryl L.
Age 57
Sun., Feb. 9, 2014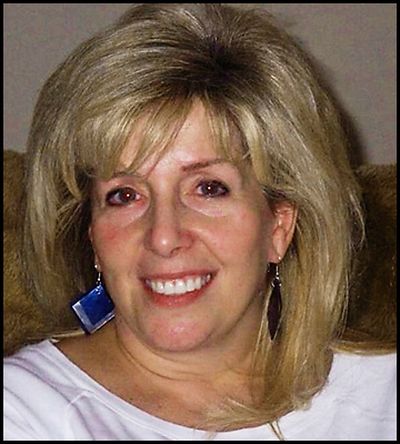 TANGEN, Cheryl L. (Age 57) Cheryl was born on September 15, 1956 to Clarence and Louise Seely.
She graduated from Northwest Christian High School and attended Whitworth University.
She worked at Pacific Cataract & Lasik Institute for the past 10 years.
Cheryl was welcomed into the arms of Jesus on February 6, 2014 at 1 am.
She was surrounded by her family at the moment of passing and is forever at peace.
Cheryl's faith in God was an inspiration to all that met her.
She was a beautiful soul and a genuine friend.
Some of Cheryl's greatest accomplishments in life were following her call as an ordained minister and becoming an amazing teacher to all that would listen.
Most importantly, her greatest pride and joy were her children.
Her smile lit up the room and the lives of all she met.
Although she will be greatly missed, our loss will be heaven's gain and she will be waiting for us with a smile and arms wide to welcome us home.
She is survived by her children: Jeremy Tangen (age 29), Jalene Tangen (age 28), Janika Tangen (age 22), and Jeweliet Tangen (age 14); her brothers: Donald (Becky) Seely, and Danny (Stephanie) Seely; her sisters: Kathleen (Dan) Huffman and Linda (Steve) Belyea; her parents: Clarence and Louise Seely; her two beloved dogs: Chloe and Mogli, and numerous nieces, nephews and a multitude of friends.
A Memorial Service will be on Saturday, February 15, 2014 at 1 pm at Hennessey Smith Funeral Home; 2203 N. Division.
In lieu of flowers, please consider making a donation to World Vision by mail: PO Box 78481, Tacoma, WA 98481, Phone: 1-888-511-6401 or by web at www.worldvision.org.
Please visit Cheryl's on-line memorial page at www.hennesseyfuneralhomes.com to leave a message of condolence.
Arrangements have been entrusted to:
Local journalism is essential.
Give directly to The Spokesman-Review's Northwest Passages community forums series -- which helps to offset the costs of several reporter and editor positions at the newspaper -- by using the easy options below. Gifts processed in this system are not tax deductible, but are predominately used to help meet the local financial requirements needed to receive national matching-grant funds.
Subscribe to the Coronavirus newsletter
Get the day's latest Coronavirus news delivered to your inbox by subscribing to our newsletter.
---