News > Obituaries
Obituary: Vogel, Linda Lee
Age 69
Fri., Feb. 14, 2014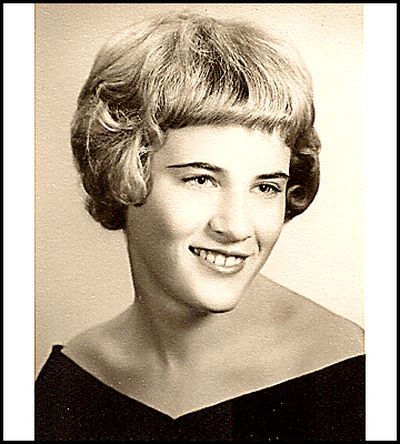 VOGEL, Linda Lee (Age 69) Passed away February 12, 2014 at her home in Spokane Valley.
Linda was born November 17, 1944 in Salinas, CA., to Bryce and Ivy (Hills) Brown.
Linda attended and graduated from Palma High School, Salinas, in 1962.
She then attended Notre Dame de Namur University in Belmont, CA., earning a bachelor's degree in biology.
Linda began teaching kindergarten when her youngest child was five years old; and continued for seventeen years.
She married J. Kevin Vogel on September 3, 1966 in Salinas, CA.
They had been married 47 years when Linda passed.
Together they moved to Seattle, WA., in 1966, before moving to North Idaho in 1975, finally settling in Rathdrum.
Linda was a member of St. Joan of Arc Roman Catholic Chapel in Coeur d' Alene.
She enjoyed flower and vegetable gardening, sewing, baking, and especially organic foods.
More importantly, she enjoyed attending daily Mass when possible.
She loved and enjoyed being a servant to her family and friends.
She is survived by her husband J. Kevin Vogel of the family home in Spokane Valley; thirteen children Anne Marie Vogel of Spokane Valley, Paul (Kirsten) Vogel of Seattle, Therese (Chris) Hendrix of Woodinville, Elizabeth Vogel of Manhattan Beach, Joe (Anna) Vogel of Rathdrum, John (Mary) Vogel of San Jose, Rose Marie Knight of Spokane, Karl Vogel of Seattle, Joanna Vogel of Seattle, Chris Vogel of Coeur d' Alene, Kevin (Amy) Vogel of Spokane, Katy (Joe) Nowels of Spokane, and Meghan Vogel of Seattle; twenty-six grandchildren; three brothers Bryce M. Brown (Carly Richards) of Renton, Larry Brown of Eugene, and Mike (Kathy) Brown of Merced; two sisters Laura (Mark) De Le Motte of Turlock, and Mary (Greg Kropf) Hills of Santa Cruz; and numerous nieces and nephews.
Linda was preceded in death by her parents.
A Rosary service will be held Friday February 14, 2014 at 7:00 P.M at St. Thomas Catholic Church, 919 E Indiana Ave, Coeur d' Alene, and the Funeral mass will be held Saturday February 15, 2014 at 10:00 A.M. also at St. Thomas Catholic Church stthomascda.org/ The burial, following the funeral Mass, will be at St. Joseph's Cemetery, 17825 E Trent Ave Spokane Valley www.cathcem.org/stjoseph.htm.
Arrangements have been entrusted to Bell Tower Funeral Home and may be viewed at www.belltowerfuneralhome.com
Local journalism is essential.
Give directly to The Spokesman-Review's Northwest Passages community forums series -- which helps to offset the costs of several reporter and editor positions at the newspaper -- by using the easy options below. Gifts processed in this system are not tax deductible, but are predominately used to help meet the local financial requirements needed to receive national matching-grant funds.
Subscribe to the Coronavirus newsletter
Get the day's latest Coronavirus news delivered to your inbox by subscribing to our newsletter.
---